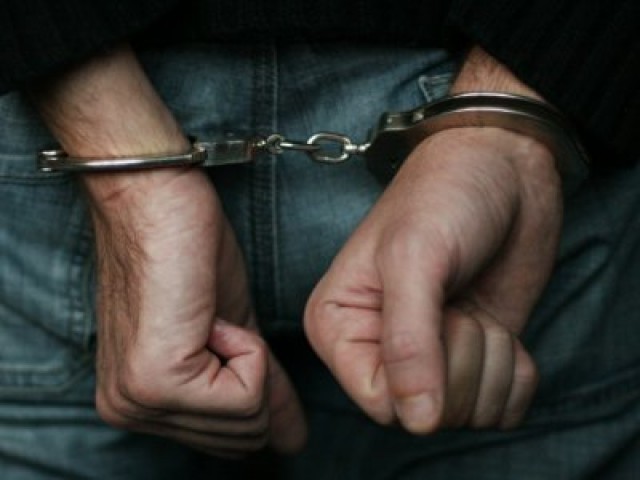 ---
LAHORE:
The Punjab police arrested three members of the Ahmadiyya community accused of using Islamic symbols and practices at their place of worship, after the Lahore High Court (LHC) dismissed their pre-arrest bails on Friday.
The court also rejected the petitioner's plea seeking an FIR to be registered against witnesses and complainant who entered into their place of worship without permission.
Complainant Hafiz Farman Ali, on May 3, 2020, got an FIR registered against the accused in Mangatanwala district Nankana Sahib under sections 298-B and 298-C Pakistan Penal Code PPC.
Petitioners Tahir Nakkash, Akbar Ali and Sharafat Ahmad had filed an application for pre-arrest bails in the LHC, contending that they had been implicated in a forged FIR even though they have nothing to do with this case.
They maintained that they had not committed any offence and had been roped in the case with malafide intentions and ulterior motive.
They further observed that they had earlier filed bail applications in sessions court of Nankana Sahib but, on August 7, 2020 their bails were dismissed due to their absence from court. The petitioner's cited the court's atmosphere turning extremely grim as the reason for not showing up in court.
There were serious security concerns for the petitioners after an alleged Ahmadi was killed in the courtroom as police produced him before the court, the petitioners' stated.
The police had no justification to arrest the petitioners, and in the circumstances of this case, the arrest of the petitioners would be the violation of the fundamental rights of the petitioners as guaranteed under Articles 9 and 10-A of the constitution.
On the other hand, the complainant counsel, advocate Muhammad Tayyab Qureshi argued that the accused had committed a heinous offence by using Islamic symbols and practices.
They prayed to the court that the evidence was on record that the accused had constructed their place of worship similar to a mosque ,merely to deceive the Muslims and hurt their sentiments.
According to the prosecution, the people present on the occasion also saw Quran's verses painted on walls of the worship place. Copies of the Quran were also placed.
According to the judgment of the country's top court, those (Ahmaddiya community members) who will use the first Kalma would be considered blasphemers.
COMMENTS
Comments are moderated and generally will be posted if they are on-topic and not abusive.
For more information, please see our Comments FAQ