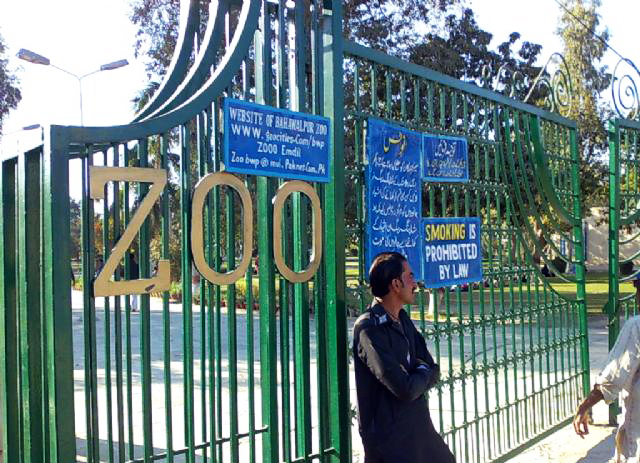 ---
ISLAMABAD:
The two Himalayan bears at the Islamabad zoo are fit to travel now, the Islamabad Wildlife Management Board (IWMB) told the Islamabad High Court on Monday.
IWMB Chairman Dr Anis Rehman appeared before the court and said that the health of the bears, Suzie and Bubloo, has improved. Dr Amir Khalil, who has been appointed amicus curiae in the case, is working to help the animals become fit, he said.
The fate of the two bears has yet to be decided as the Khyber Pakhtunkhwa and Punjab governments have declined to take their custody, Rehman said. The Balkasar Bear Sanctuary authorities, on the other hand, said that the temperature at the sanctuary would not suit the bears that are used to higher altitudes and cold weather.
Considering suggestions of animal experts, the chairman also discussed having to relocate bears, Suzie and Bubloo, to Bulgaria and Jordan. He said that all provinces had refused to keep the bears in their zoos.
"What happened to the elephant? Can he travel now?" asked Chief Justice Athar Minallah.
Kaavan has befriended Dr Khalil and is happy now, Dr Rehman shared.
Animals are not meant to be kept in cages, said the chief justice. "All zoos have been closed in Costa Rica," he said.
The government has set an example by implementing the orders of the court and the credit goes to Prime Minister Imran Khan for welcoming the decision, said the court. Many activists rejoiced after the court ordered the transfer of animals from Marghazar zoo to suitable sanctuaries on May 22.
IWMB officials had allowed an NGO, Four Paws, to examine Kaavan without the approval of MoCC
Experts fear Kaavan may not survive journey to Cambodia
Wildlife experts have expressed doubts that Kaavan, the lone elephant at the Islamabad Zoo, may not survive its retirement to Cambodia.
Biodiversity specialist Prof ZB Mirza has claimed that other male elephants in the Cambodian sanctuary may attack and kill Kaavan even if it makes it to Cambodia.
The Ministry of Climate Change (MoCC) officials said that they would not permit the hauling of the elephant until a team of experts from Cambodian elephant sanctuary visit Pakistan and declare Kaavan fit, physically and mentally, for traveling.
Subsequently, IWMB officials had given access to a non-government organisation Four Paws for examining the health of the mammal without the approval of the MoCC. The NGO has submitted its report after examining the animal. However, the MoCC has denied acknowledging any such activity.
With additional input by our correspondent
Published in The Express Tribune, September 29th, 2020.
COMMENTS
Comments are moderated and generally will be posted if they are on-topic and not abusive.
For more information, please see our Comments FAQ