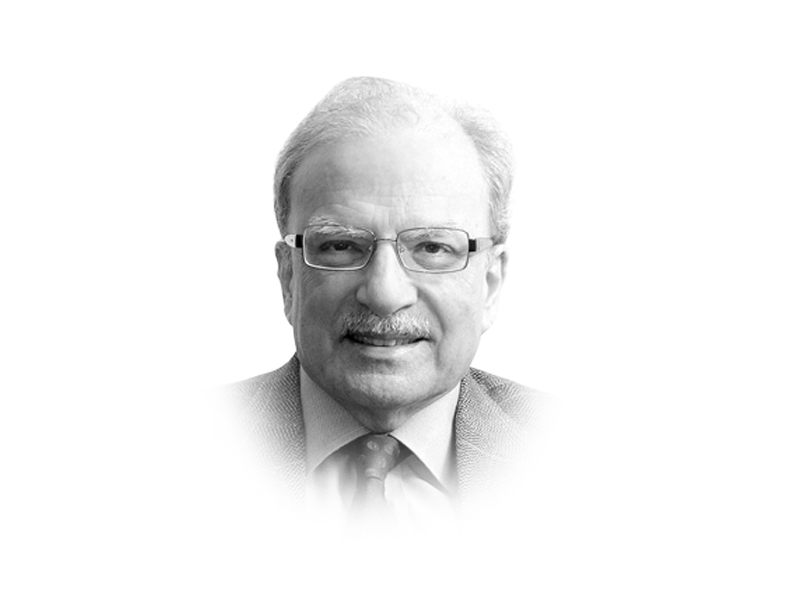 ---
Geography matters a great deal for Pakistan. Its own creation was the result of geography working with two other developments that needed resolutions before the British could leave their Indian colony. These developments were the renewed strength of ethnicity defining nationhood and geopolitics. When the British after the conclusion of the Second World War recognised that with their reduced global presence they could not continue to administer a large colony such as India, they decided to leave. They left in a hurry in the summer of 1947, dividing the Indian colony into two parts: a predominantly Hindu India and a predominantly Muslim Pakistan. But religion as the basis of nationhood did not lead to stability.
The new Pakistani state found that religion could not create a nation; ethnicity was a much more powerful factor in determining nationhood. A quarter century after Pakistan was born with two wings — East and West — on either side of India, the eastern side left to become Bangladesh. With little left to bind itself to South Asia, Pakistan began to search for other attachments. Still not convinced that religion was at best a weak way to support nation-building, it turned to the Middle East to anchor itself. But the Middle East had its own weaknesses; these were revealed in detail in the way Donald J Trump looked at this part of the world.
There are some analysts who believe that Trump is not beyond creating a foreign crisis to shore up his chances in the elections. The Middle East is one geographic space where he may be contemplating some kind of military play. China could be another but that would involve a costly confrontation Trump's America may not be prepared to embark on. It will be in the Middle East that Trump is most likely to strike. In the Middle East, if Trump acts to have a foreign adventure help him in the elections, Iran will be the most likely target.
As Jackson Diehl, a Washington Post contributor, wrote foreign leaders read polls and some of them are sprinting to take advantage of Trump's willingness to tolerate initiatives they know would be unacceptable to Joe Biden if he were to move into the White House. "None are running faster than Benjamin Netanyahu — who, along with Vladimir Putin, has already been the biggest international beneficiary of the Trump administration." The Israeli Prime Minister fighting hard at home to escape being formally charged for corruption is also looking for foreign adventures to divert domestic attention. He is already involved in two activities, both audacious and risky. One is to annex 30% of the West Bank it occupied in 1967 under the guise of President Trump's dormant Middle East plan developed by Jared Kushner, Trump's devout Jewish son-in-law. The other involves Iran, a favourite Trump target and also that of his Secretary of State, Mike Pompeo.
In the past few weeks, according to Post's Diehl, "Israel has apparently been conducting what amounts to a slow-motion, semi-covert military campaign against Iran's nuclear and missile programmes, and perhaps other industrial and infrastructure targets as well. Mysterious explosions and fires have struck a key centrifuge production facility, a military base where missiles are produced, as well as power plants, aluminum and chemical factories, and a medical clinic. Last week, a fire erupted at the port of Bushehr on the Persian Gulf, destroying seven ships." The Israelis were not particularly shy about distancing themselves from these activities. "I'm surprised the Israelis have not been more circumspect about this," said Dennis Ross, a former senior Middle East expert in several past Washington administrations.
On September 15, 2020, the Trump administration took a long step in the attempt to reshape the Middle East. On the lawn of the White House it signed an agreement between Israel and the Persian Gulf states of Bahrain and the UAE. These were called "Abraham Accords". They were aimed primarily against Iran. Liberal commentary in the United States saw the accords bringing trouble to the Middle East. The most consequential result of the policy the accords represented would be "reinforcement of harsh authoritarian rulers; the deepening of US entanglement in a sectarian conflict among Sunni and Shiite regimes; and the marginalisation of the issue on which Israel's future most depends: relations with the Palestinians," wrote The Washington Post in an editorial titled, "A Lopsided Middle East Strategy". The newspaper continued with its assessment of Trump's approach to the Middle East. "More than any other previous president, Mr Trump has lavished attention and support on the Arab monarchies. He has backed their disastrous war in Yemen, sold them weapons over congressional objections, and excused their brutal domestic oppression. To Mr Netanyahu, he gifted the move of the US Embassy to Jerusalem without asking anything in return."
Would this policy succeed in bringing about change in the way Trump has conducted himself in the Middle East? Most experts see trouble. With all the hostility Washington has shown towards Tehran, there has been no change in the approach the Islamic regime has pursued in its neighbourhood. Not only that, Iran has quadrupled its stockpile of enriched uranium in response to Trump's withdrawal from the multinational accord limiting its nuclear programme. Iran is now closer to going nuclear than ever before. If that happens, it would start a nuclear race in the Middle East.
The next big step Trump would like to see taken is to bring about a "dawn in the new Middle East" is for Saudi Arabia to follow its small neighbours and sign a peace with Israel. But the kingdom may not be ready for this: it has an attachment for the Arab Peace Initiative it sponsored in 2002 that promised statehood for Palestinians.
Several experts expect more trouble in the Middle East: perhaps an October surprise such as military action against Iran. To quote from Cohen again: "Trump is about mirages, not new mornings. His October surprise could include an American military clash with Iran that serves to strut Trump's stuff."
Published in The Express Tribune, September 29th, 2020.
Like Opinion & Editorial on Facebook, follow @ETOpEd on Twitter to receive all updates on all our daily pieces.
COMMENTS
Comments are moderated and generally will be posted if they are on-topic and not abusive.
For more information, please see our Comments FAQ