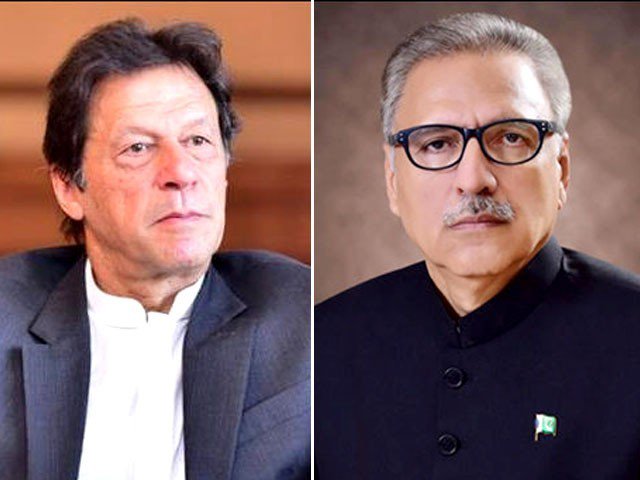 ---
ISLAMABAD:
On the World Tourism Day, President Dr Arif Alvi and Prime Minister Imran Khan underscored that promotion of tourist activities in rural areas could enhance the national economy, and pave the way for Pakistan's development.
President Alvi noted that the tourism sector is not only a leading source of employment, but also provides opportunities for regional integration and socioeconomic inclusion for remote areas.
Alvi maintained that tourism can significantly contribute to the socioeconomic development of the country.
He lauded the federal and provincial governments for their efforts to develop tourist sites and promote tourism, adding that these efforts will contribute in transforming the industry into a major sector of the national economy.
Prime Minister Imran Khan, while appreciating Pakistan for its diverse landscapes and history, said the government has taken various initiatives to promote tourism and focus on the development of rural areas.
The premier said the development of new destinations in rural areas is expected to uplift the economic and social status of the local population.
"Pakistan has limitless potential for tourism, which the world is yet to discover," he added.
Since taking charge in 2018, the premier repeatedly pushed for growth in Pakistan's untapped tourism sector. He maintained that the development of tourism hubs at various tourist sites would not only highlight the country's tourism potential but would also lead to the creation of greater job opportunities.

The prime minister also expressed commitment to develop eco-friendly tourism.

"From our beaches in the south to Fairy Meadows in the north, and the rich history of our land, Pakistan has unlimited potential for developing eco-friendly tourism. This is a commitment we are determined to fulfill," he said.
In 2019, Pakistan was ranked as the best international holiday destination by Conde Nast Traveller - a luxury and lifestyle travel magazine.

The British Backpackers Society ranked Pakistan as the world's third-highest potential adventure destination for the year 2020.
COMMENTS
Comments are moderated and generally will be posted if they are on-topic and not abusive.
For more information, please see our Comments FAQ