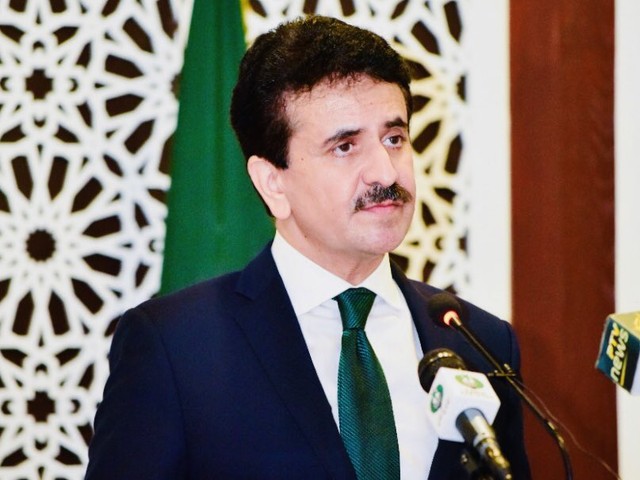 ---
ISLAMABAD:
Pakistan registered a strong protest with India on Friday over the unprovoked ceasefire violation carried out by Indian occupation forces along the Line of Control (LoC) on September 24.
The Foreign Office summoned a senior Indian diplomat and condemned the unprovoked firing in Baroh Sector of the LoC.
Foreign Office Spokesperson Zahid Hafeez Chaudhri said that, "Two innocent civilians were seriously injured in indiscriminate and unprovoked firing by the Indian occupation forces."
He added that the Indian forces along the LoC and the Working Boundary have been continuously targeting civilian populated areas with artillery fire, heavy-caliber mortars and automatic weapons.
According to a statement issued by the FO, India has committed 2,340 ceasefire violations to date, resulting in 18 shahadats and serious injuries to 187 innocent civilians.
"These egregious violations of international law reflect consistent Indian attempts to escalate the situation along the LoC and are a threat to regional peace and security," the FO stated.
A day earlier, Inter-Services Public Relations Director-General Major-General Babar Iftikhar briefed a delegation of ambassadors, diplomats, defence attaches and representatives of various countries and international organisations, during a visit to the Line of Control (LoC) in Jura Sector of Azad Jammu and Kashmir (AJK).
The DG ISPR informed the delegation about the latest situation along the LoC. Members of the delegation also met victims of Indian LoC ceasefire violations.
The ISPR chief informed the diplomats that there had been an increase in ceasefire violations since 2014. "India is violating human rights in occupied Kashmir," he said. "It is committing provocations and deliberately targeting civilian population with heavy weapons to divert attention from its oppression of minorities," he added.
COMMENTS
Comments are moderated and generally will be posted if they are on-topic and not abusive.
For more information, please see our Comments FAQ