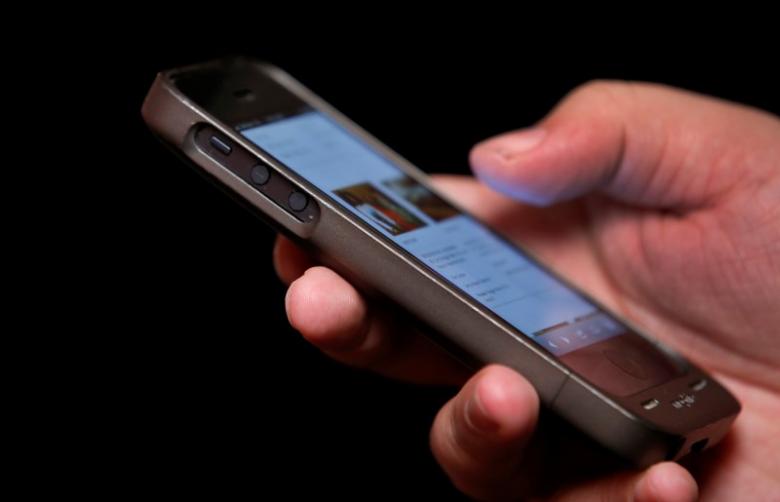 ---
Google provides an app and website called Find My Device through which you can search for your missing device (Android).
Find My Device service is available as an Android app and on the company's webpage, if you are logged into your Google account, you should be able to pinpoint your registered devices.
Start by clicking the 'Play Sound' tab, you should be able to find your device if it is nearby.
If the device is not nearby you can lock it so no one else can access your personal data. Owners can also add a message and phone number for anyone who does find it so that person can contact them.
Free Speech champion Mark Zuckerberg plans to censor his employees
Click on the 'Secure Device' to finalise and lock the smartphone with this step your missing phone is locked with your message and phone number displayed.
In case the device is still missing you could erase all the data in the device, start by clicking the 'Erase Device' then tap again to confirm once you finalise this step then there is no going back.
Samsung device also has an option to track down a lost device via a special feature called Find My Mobile.
To set this up on your Samsung device, go to Settings. Tap the setting for Security or Biometrics and security, and then select the setting for Find My Mobile. At the Find My Mobile screen, make note of the website you would use to track down a lost Samsung device.
Make sure your Samsung account is listed.
Start by turning on the 'Remote controls' option this will enable you to control your device through the Samsung account via the website.
Then turn on the option for Google location service to provide more accurate information on the location of your phone.
You can also enable the advanced settings such as Remote to unlock and Send the last location so in case your device goes missing you can instantly navigate it through your Samsung account.
To ping your device, click the Ring icon and press the Ring button your device if nearby should start ringing to help you or someone else find it.
If you wish to lock your device then click the 'Lock icon' create a PIN to be able to unlock your device.
Enter a contact phone number where you can be reached. Type a message to display on the Lock screen, and then click Lock. Your phone is now locked and secured.
If not found you can also track your phone by clicking he 'Track location' icon. The Track my phone window shows you the current location, which will update every 15 minutes.
Twitter will make key US political accounts adopt tighter account security
You can also back up the device by pressing the 'Back up' option, however, you will be required to set up two-step verification if you haven't already done so.
Click the website link in the notification to do this. You'll receive some backup codes that you can use to sign in even if your phone is lost or stolen. You can then retry the backup option to back up your device.
If you want to hear any recent messages, click the icon to Retrieve calls/messages. Click the Retrieve button to access them.
If your lost smartphone is still powered on, you may want to extend the battery life to keep it running.
Click the Extend battery icon and then click the Extend button.
People with Samsung account ID can also be appointed to perform certain functions for your smartphone. iPhone users can track down their devices through other sources, including an iPad, Mac, iCloud, and Apple Watch.
This article was originally published on PCMag.
COMMENTS
Comments are moderated and generally will be posted if they are on-topic and not abusive.
For more information, please see our Comments FAQ