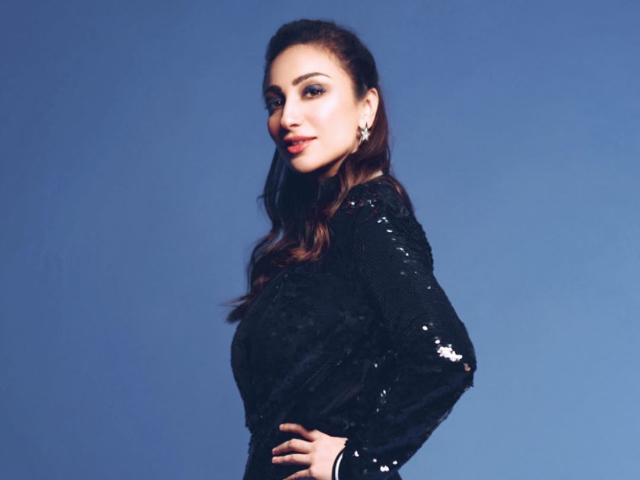 ---
Anoushey Ashraf, actor/VJ, has taken it upon herself to voice out a myriad of sexual abuse horror stories on her platform in the form of the Believe Women initiative, as announced on her Instagram.
Ashraf, who is a vocal advocate of women rights, took to Instagram on Wednesday to announce 'Believe Women', a little initiative that she is establishing for awareness about rampant abuse against women. "It's my small attempt to bring to light real stories of harassment/rape/assault that women have faced at the hands of some sick-minded individuals so some of us can understand how deep-rooted this sickness is and how it affects women," she said.
Before diving into sharing the stories of abuse, she also added a much-needed trigger warning for people who could be negatively impacted by the stories. Ashraf added the stories to her post in the form of screenshots from her Direct Messages inbox on Instagram.
Lauding the women who gathered the strength to pen down their ordeals, Ashraf wrote, "I'm so proud of each of you for sharing your stories. Together we're stronger and there's some consolation in knowing we're not alone." She also warned people against sending in hate comments, reiterating that these are stories from real women who have reached out to her.
"With God as my witness, I share only stories that have been shared in my inbox by real women. Not one of them is a made-up story. And these stories just don't come from Pakistan, it's an issue around the world. So please don't think I'm doing a disservice to anyone. I'm just trying to get you guys thinking about where we went wrong," she wrote, explaining the idea behind her service.
Until now, she has shared countless stories in the form of five different posts where you can swipe right to read the different accounts - from abuse at the hands of a grandparent to even one's own brother, the stories are horrifying, to say the least.
"It's been hard reading these even though I promise you my inbox is flooded! With even more horror stories. BUT ONCE AGAIN I THANK EACH OF YOU WOMEN. Each of you," wrote Ashraf, lauding the women who came to the front with the stories. "You're my hero. You're not alone. You will never be embarrassed. In fact, you're the bravest for having survived such sickness and coming out stronger," she added.
In the end, she urged people to "please believe these women," and also made a sincere prayer. "May Allah protect our women, children, and animals from having their bodies violated. May He give the harshest punishment to those who commit such a crime."
You can access the stories she has shared on her Instagram account @anousheyashraf.
Have something to add to the story? Share it in the comments below
COMMENTS
Comments are moderated and generally will be posted if they are on-topic and not abusive.
For more information, please see our Comments FAQ