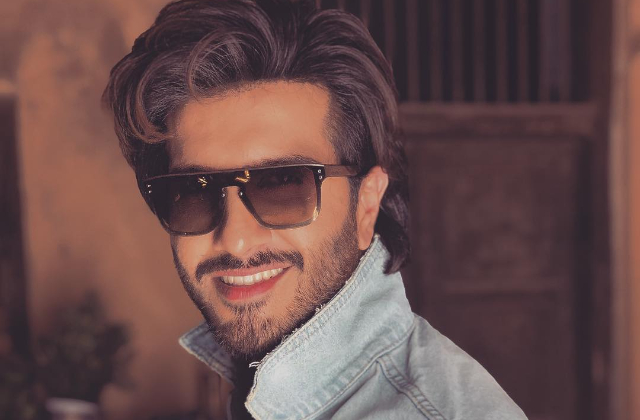 ---
Khaani star Feroze Khan has been putting money where his mouth is, and for that, Fatima Aamir, a girl whose abuser he helped put behind bars, has thanked him.
"To @ferozekhan, for the constant support he had shown since the start," she wrote. She then went on to add more to her gratuitous post, saying, "Thank you so much! For checking up on me from time to time again for the updates and assisting accordingly. For all the emotional support as well."
She also thanked him for putting his platform to good use, expressing thanks for "understanding the situation at hand, and raising his voice. Standing up for every other person who's going through similar yet disturbing events like these." She also thanked him for setting up the Protect Them Now page; a special page that Feroze has set up on Instagram to help girls/women stuck in such situations.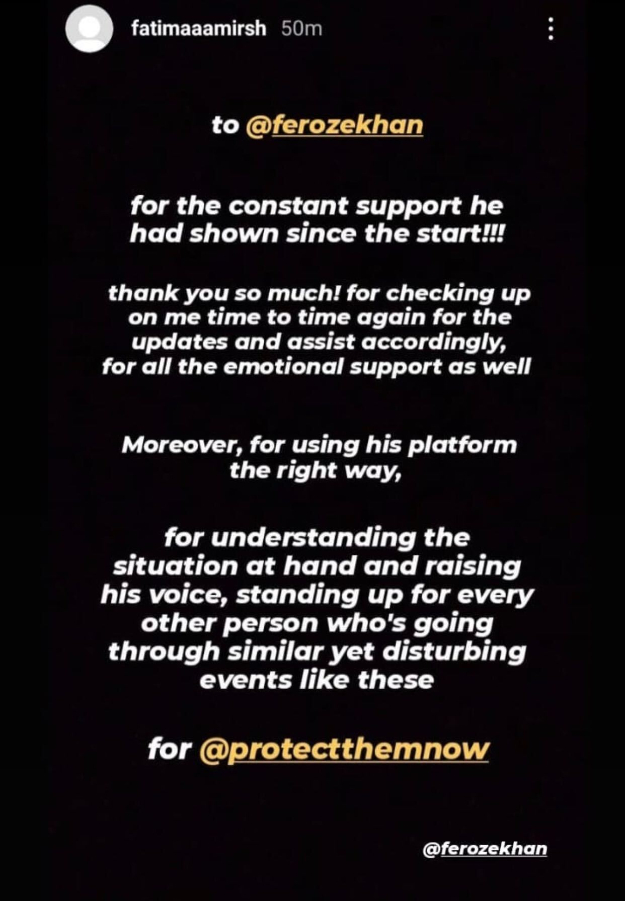 The Ishqiya actor shared Fatima's note on his own Insta story. He responded to her heartfelt note, writing, "As long as such beasts are on the run, we can't sleep in peace anymore. I appreciate Fatima for having the guts to come out and fight her battle."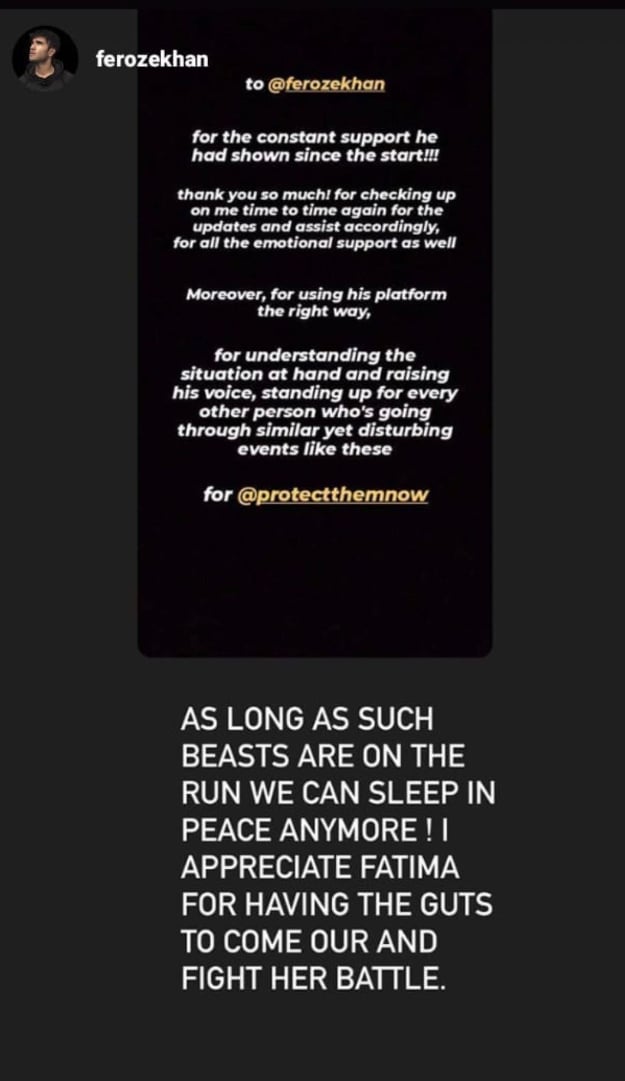 Fatima, who made her case known on social media through friends, had been relentlessly stalked, harassed, and threatened by Ibsham Zahid for more than a year now. She shared incriminating messages and voice recordings from Ibsham that went viral soon. She also alleged that an FIR had already been registered against Ibsham but no action had been taken.
Feroze took notice of the case and brought it to the attention of concerned authorities. He then set up Protect Them Now as well. Just yesterday, the team posted a picture of Ibsham, handcuffed in the back of a police car. Fatima took to Instagram to address a special thank you note to Feroze for his help.