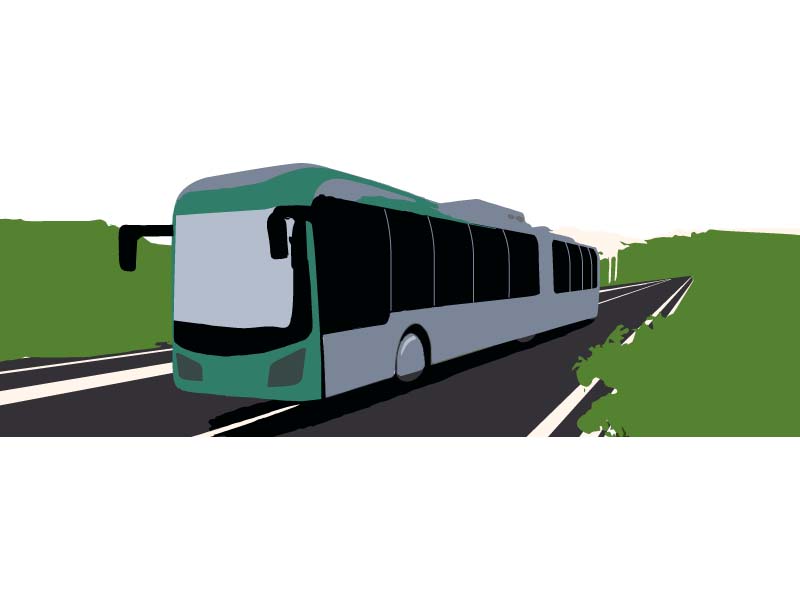 ---
PESHAWAR:
Haunted by a series of mishaps, the Peshawar Bus Rapid Transit service has been suspended until a detailed investigation into the failures is completed.
Since its inauguration a little more than a month ago, the Peshawar Bus Rapid Transit or BRT as it is more commonly known, has been in the headlines, and mostly for the wrong reasons.
The long-delayed transport system, a pet project of the ruling Pakistan Tehreek-e-Insaf government, opened its doors to public on August 13, 2020, a day before the nation's independence celebrations.
About 48 hours after it started rolling its wheels, the joy and excitement of commuters, who had never seen such luxury before, was dampened due to a mechanical failure. The journey that many had waited for years, ended abruptly in the middle.
Less than a week later, another bus made headlines, when its batteries caught fire. Another journey ended abruptly, and the commuters were left stranded.
Last month's fire sparked serious questions about the quality of the product. While questions were piling up, another fire erupted on September 11. Shortly after the recent incident, the manufacturer was contacted.
The frequent mishaps have triggered a probe into the project. When contacted, a senior official who deals with the department simply said such issues occur regularly all over the world. "However, the matter must be investigated thoroughly."
Speaking on the condition of anonymity, the official said, the incidents have caused harm to the reputation of the costly project.
"Of course, it has triggered questions. But at the moment nobody can be blamed. After all these are machines that can fail," he said.
The official said the department is looking into the matter. "We are also looking into possible attempts to sabotage the project." The incidents, he said, are being probed locally and by the representatives of the manufacturer.
Officials from China, he said, will conduct their own investigation. Speaking to the Express Tribune, TransPeshawar's spokesperson Muhammad Umair said: "Once both inquiries are completed the results will be compared."
So far, Umair said, two busses have been decommissioned due to faults. "We will make the investigation reports public once they are concluded," he promised.
In a statement on Wednesday, the BRT decided to suspend the service until a detailed investigation is completed. "Bus manufacturer's team has arrived, and a detailed inquiry is underway," the statement said. "The decision to suspend the service was taken in the best interest of the public as the safety of passengers is the top priority for us," it added.
Published in The Express Tribune, September 17th, 2020.
COMMENTS
Comments are moderated and generally will be posted if they are on-topic and not abusive.
For more information, please see our Comments FAQ