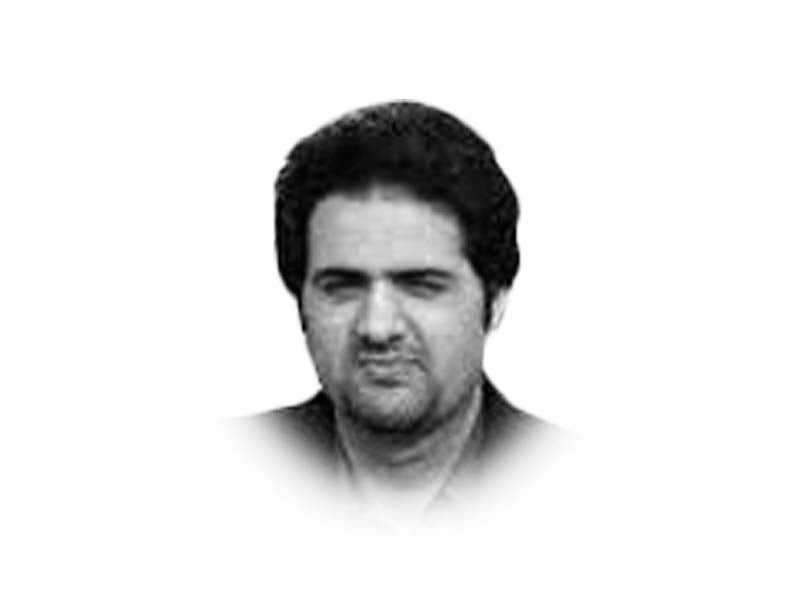 ---
In Charsadda, I always saw Afghan men selling deliciously baked naan (bread) and freshly squeezed sugarcane juice. After customers would consume the juice, the Afghan vendors would clean the empty glass in a bucket full of water hanging by the cart. It wasn't the most hygienic practice but we enjoyed the juice. Back then, we drank water directly from a hose. There was not much fear in society.
Some of us used to tease them by calling them Afghani and Kabuli to remind them how it was a badge of ridicule to be an Afghani mohajir. One day, one of them said he didn't mind being called an Afghani. He told me I should always call him by that name, just not for the sake of ridiculing. His only problem with that name was the intention behind it. He was proud of his identity.
He told me he used to belong to a very noble family of Kabul where they had great respect owing to their strong roots going back centuries. All had been toppled with the 1979 Soviet invasion, and then whatever was left, was gone with the 2001 US invasion. They were not roadside vendors and scavengers in their country but conditions compelled them to take up any work. Their fault was their geography and that they focused more on their culture and identity than the ability to manufacture lethal weapons. Afghanistan has been a battleground for decades only because they have been militarily defenseless.
When the Soviets invaded, too many respectful and honourable Afghans ended up as refugees around the world. The brave Afghan men fought hard and liberated their land — an example of such an insurgency is hard to find. It's in Pashtun blood. Afghans are wired to fight but destined to lose.
When the war ended and the Soviets withdrew, many around the world benefited. Many ex-Soviet states were liberated and became sovereign states. Germany became one after both its halves were unified. America became the sole superpower, feeling proud of its might and victory. Pakistan became a nuclear state during that war, only unofficially. One nation got misery and degradation: Afghanistan.
Warlords became the new owners of the country, each laying claim to their own territory. Mayhem, bloodshed, and injustice became the new face of Afghanistan. To fight the injustice, the Taliban movement was born. Afghanistan became an assembly line for exporting radicalism globally. Today, peace is being negotiated between the Taliban and Kabul in Doha. Peace this time has a serious chance. But again, there are gainers and losers in this. America will get what it wanted: the end of its longest war. America is ending the war because it's hurting America not because it feels for the countless innocent Afghan deaths. More importantly, America is controlling this withdrawal's meaning.
Once again, the transition of power is going to be with the blessing of Washington DC. But what do we have for the losers? Afghanistan's longest war may not end soon. Afghans do not control the meaning of this deal and their country's future. Another wave of violence and bloodshed will soon be unleashed after the peace is executed, which is ironic. This peace would yield its waste (violence) before any produce: a peaceful and developing Afghanistan.
But the future could be alarming. The peace talks between Kabul and the Taliban were supposed to happen within 10 days after the US-Taliban signed a deal in February. It, however, took six months. In a post-US withdrawal Afghanistan, a Kabul aided by India would create tantrums over every little and big issue. At worst, a nuclear standoff between Pakistan and India is not unthinkable. Afghans would lose again because when elephants fight, it's the grass that is trampled.
Published in The Express Tribune, September 17th, 2020.
Like Opinion & Editorial on Facebook, follow @ETOpEd on Twitter to receive all updates on all our daily pieces.
COMMENTS
Comments are moderated and generally will be posted if they are on-topic and not abusive.
For more information, please see our Comments FAQ