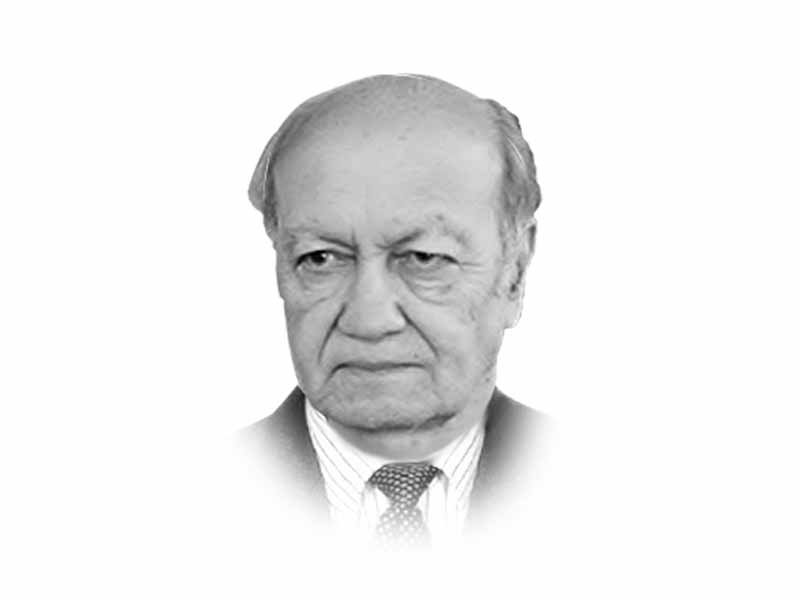 ---
The recent report of experts from the Four Paws of Austria on the condition of Kaavan, the elephant, and other animals in Islamabad Zoo is a serious indictment on the management's callous attitude. It is also a reflection as to how government functionaries and the society as a whole are totally oblivious and insensitive in caring for the animals. The very fact that several animals in the zoo are suffering from serious illnesses or open wounds is an additional testimony of the heartlessness and gross mismanagement.
We should be grateful to Dr Amir Khalil from Four Paws and Dr Frank Goritz, the head veterinarian at Leibniz Institute Berlin, and his six-member team for their interest, compassion and expertise in pointing serious deficiencies in the upkeep of animals and suggesting remedial measures. But would this again be a one-time exercise that once the foreign experts leave, the zoo management will revert back to its old habits.
It is also time to reflect that experts who visited and gave their assessment and are nudging our authorities to act are living thousands of miles away in Europe. Their compassion dedication and sensitivity for the animals of our zoo is unmatched. In sharp contrast, the neglect and insensitivity of government employees who are responsible for the upkeep, health and hygiene of the animals is despicable.
The recent death of the pair of lions in Islamabad Zoo who allowed the burning of grass close to their pens shows the extent of criminal negligence that is being displayed by the staff and authorities of the zoo. Even our judiciary has taken notice of these serious lapses.
To protect the rights of animals is the responsibility of all of us. Their basic interests should be treated similar to how human beings expect their interests to be protected. But are we anywhere close to even thinking on these lines?
The affairs of the zoo are a mirror of the quality of governance in most of the government institutions and public places and reflect the priority we assign to animal life. The recent unprecedented rainfall in Karachi and several other parts of the country has been a source of added misery for caged animals.
Callous attitude toward animals has become a part of our national psyche that we witness practically every day. Except that we have become so insensitive to these occurrences that they go unnoticed. Tonga drivers and donkey carts are overloaded and the horses and donkeys underfed and mercilessly beaten without remorse. There are laws and rules for the protection of animals but these mostly remain in books and are seldom implemented.
Our sensitivities toward animals have been numbed.
If the poor in our country are treated so shabbily how does one expect that we would show compassion and care for the animal world?
The way animals are treated by the society is a reflection and a good indicator of its level of civilisation. In recent times, the extensive commercialisation of certain parts of animals like tusks of elephants, skin of tigers and leopards or of snakes have led to their extermination or incapacitating them. Pakistan is no exception; the killing of markhors — one of the most elegant creatures and rare species — has been a victim of it.
One could cite several examples to highlight the insensitivity of those who are supposed to ensure the preservation of wildlife. The most beautiful peacocks of Thar district are sold in the black market. What is totally unacceptable is the open licence we have given to our friends to trap falcons for hunting pleasure. Although of late certain restrictions on the number of shoots and areas have been imposed, one only hopes that the wildlife volunteers and relevant departments ensure these are strictly enforced.
Another area that research institutions and nature lovers should focus is the behaviour pattern of rare animals and birds that are more specific to our region. Foreign academic and research groups interested in studying these aspects should be associated with such projects.
There are about 10 important species that are becoming extinct. The snow leapord and markhor, which is the national animal of Pakistan, and the dolphins, are amongst them.
The Siberian ducks cross Pakistan, travelling in some cases thousands of miles without break. Lot of research has gone in as to from where they originate and where they normally head to year after year. How does their physiology support the seasonal migration? Apparently the indiscriminate firing on these birds during their journey through Pakistan could become a major factor for them to avoid our skies in the future.
Linked to the preservation of wildlife is ensuring the conservation of the environment. This aspect has acquired special attention as the ruthless felling of trees is destroying forests. Although this phenomenon is applicable to several countries, Pakistan's percentage of forested land is one of the lowest even from the standard of developing countries. The official figure of 5% area under afforestation is apparently inaccurate. It is somewhere between 3 to 4%. It is creditable that the PTI government has accorded high priority to afforestation and led several plantation campaigns. The PM is passionately committed to a green Pakistan. Much would however depend on the faithful sustained implementation of this policy.
Pakistan needs more protected areas for conserving forests and wildlife. The National Conservation Strategy of 1993 is a comprehensive guide and should be faithfully implemented. Increase in forest area would significantly contribute to creating a favourable environment for all species.
The scheme of creating forests as in the case of Chhanga Manga and Chichawatni plantations should be duplicated to increase area in forestry. Sindh government needs to pay greater attention to afforestation and wildlife. Through preservation, a sizeable region of Thal desert has been afforested. A good beginning was made to conserve and expand the forest area but this effort should be revived and sustained with renewed vigour.
Published in The Express Tribune, September 9th, 2020.
Like Opinion & Editorial on Facebook, follow @ETOpEd on Twitter to receive all updates on all our daily pieces.
COMMENTS
Comments are moderated and generally will be posted if they are on-topic and not abusive.
For more information, please see our Comments FAQ