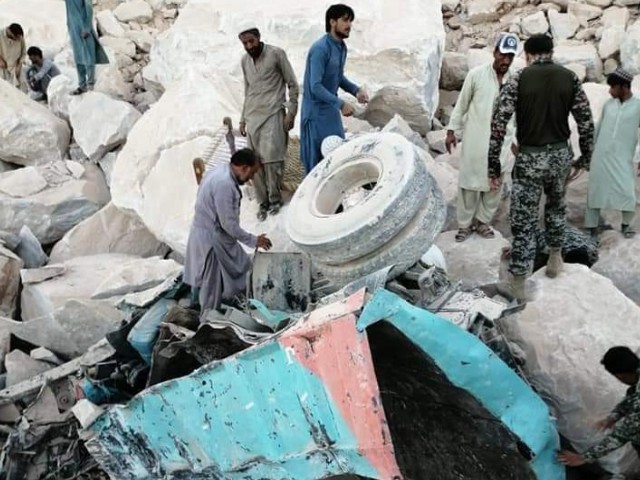 ---
KARACHI, PAKISTAN:
A landslide in Khyber-Pakhtunkhwa province killed at least 10 people and injured another six on Monday, an official said.
The incident occurred in Safi town of Mohmand district, which sits near Afghanistan border, when a massive landslide struck a gathering, Iftikhar Alam, deputy commissioner, told Anadolu Agency by telephone.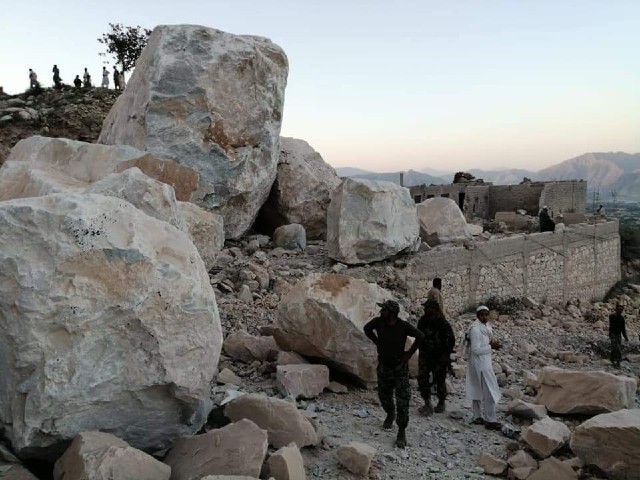 Dozens were still trapped under the rubble as army troops were assisting the district administration to rescue them, according to Alam.
"Huge pieces of marble from a hill fell on a routine gathering of 50-60 people [on the foothill]," he said, adding that heavy machinery had been dispatched from nearby districts to accelerate the rescue operation.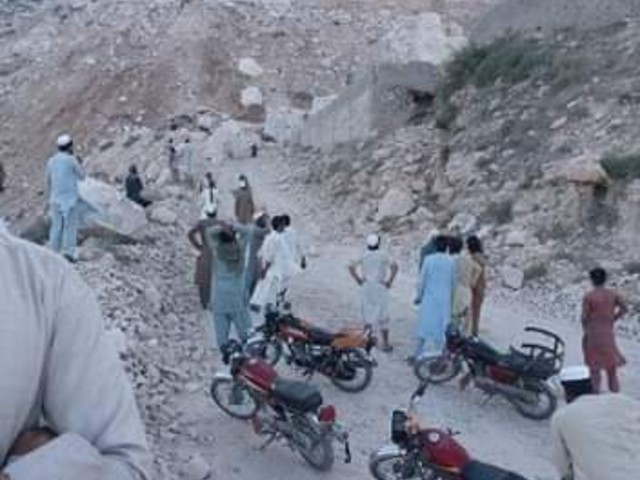 Fauzee Khan, a local journalist, told Anadolu Agency that darkness and lack of heavy machinery were hampering the rescue operation.
Mohmand, one of seven former semi-autonomous tribal regions in Pakistan, is famous for marble reserves.
In 2015, some 12 labourers were killed after a marble mine collapsed in Mohmand .