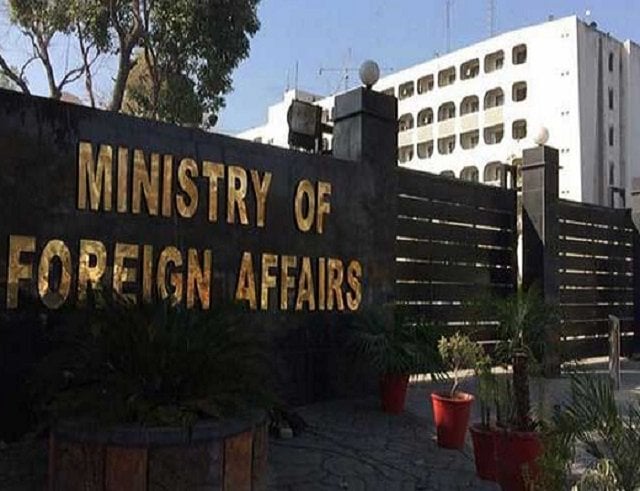 ---
ISLAMABAD:
The National Assembly's Standing Committee on Kashmir and Gilgit-Baltistan was told on Thursday there was no question of any Indian lobby present in the Foreign Office, with officials stressing that the ministry followed the policy of the state.
The matter was raised by a committee member, Shamim Ara, who sought clarification from federal minister on his earlier statement that the Foreign Office had Indian lobby and pro-India officials. Who are those officers?" she had asked the foreign ministry officials at a committee meeting.
The officials strongly denied the suggestion that there was Indian lobby's presence in the Foreign Office. They said that the Foreign Office had been on the front line on Kashmir and it followed the state's policy on this matter.
Federal Minister Ali Amin Gandapur told the committee that he did not make such a statement. He added that former officers had said that they were prevented in the past from making statements on Kashmir. "I stated in this context that in the past the Foreign Office did not spoke about Kashmir," he said.
Gandapur said that the government had now released a new map of Pakistan and all departments and agencies had been ordered to use this map from now and onwards. "At present, this is the map on the websites of all the ministries. Now it will appear in the textbooks," he added.
The Foreign Office official informed the committee that frequent ceasefire violations on the Line of Control (LoC) was committed by India in which civilian population has been targeted. On the contrary, Pakistan responded very cautiously. "We do not initiate ceasefire violation but always respond to it."
COMMENTS
Comments are moderated and generally will be posted if they are on-topic and not abusive.
For more information, please see our Comments FAQ