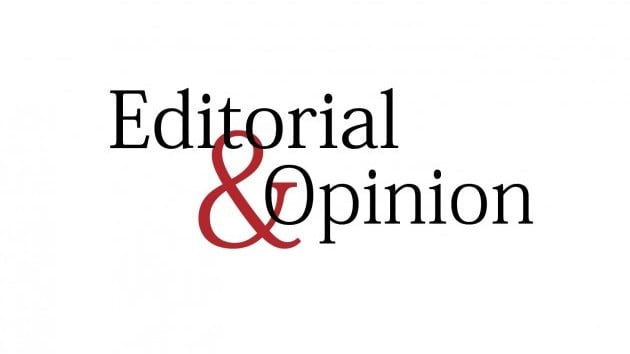 ---
Parts of Karachi are still under water and parts of it still without power — well, by the time this piece is being written. This explains the unparalleled agony the latest spell of monsoon rains — which started last Tuesday and continued till Thursday — inflicted on the inhabitants of a city that serves as the revenue engine of the country. Media reports suggest that citizens in some areas were, till Monday, stranded inside their homes — having taken refuge at the rooftops — surrounded by the rainwater. And where, fortunately, there is no water, there is filth and dirt with stinking smell spread far and wide. This is not only threatening outbreak of diseases, but also jeopardising efforts for corona control. Internet connections stand severed in several areas, and working in fits and starts in several others. As motorists set out for work after Ashura holidays, they encountered huge traffic jams at places in the city due to damaged roads and accumulating rainwater. The receding water in one of the major drains brought to the fore the body of a man on Monday as total number of casualties during the latest spell of the rain exceeded 30.
For people in low-class localities, the rain suffering was nothing new. But this time around, people in upscale Defence and Clifton neighbourhoods also bore the brunt of the heavy cloudburst that shattered the rain record in Karachi for the month of August. It was after 90 years, according to the Met Office, that the city had received 484mm of rain during August, including 223.5mm in just 12 hours on Thursday — the highest amount of rain ever recorded in a single day in the city. The previous 24-hour record was on July 26, 1967, when 211.3mm was recorded at Masroor base. With their homes devoid of electricity and submerged in the rainwater for four days, Defence and Clifton residents were pained to the extent that hundreds of them, including women, surrounded the CBC Office in protest. They vented their anger by raising slogans against the responsible quarters. Some of them scaled the office's main entrance despite the police trying to stop them. Their demands: too many, with the principal one being that Defence and Clifton are declared emergency-hit — something that means they should be compensated for the rain losses.
Business centres too were in an awful shape. There was hardly any shop in the old city business hub including Saddar, Jodia Bazar, Denso Hall, Boultan Market and Kharadar where the rainwater had not damaged merchandise. The industrial zones of SITE, Landhi, Korangi and FB Area were also inundated with Commerce Minister Razzak Dawood apprehending exports to take a bad hit.
The rain devastation forced the central and provincial authorities into a huddle — albeit separately. Prime Minister Imran Khan chaired an urgent meeting to discuss the rain situation in Karachi which was also attended by Federal Ministers Asad Umar and Ali Zaidi, Sindh Governor Imran Ismail, NDMA Chairman Lt Gen Mohammad Afzal and others. The PM directed members of his government to finalise a 'Karachi Transformation Plan' while taking all stakeholders on board so that it can be approved and implemented. The plan, according to the Prime Minister Office, aims at finding a permanent solution to issues such as solid waste management, water shortage, cleaning of stormwater drains, sewerage and transport. Separately, Sindh CM Murad Ali Shah directed the P&D and Revenue boards to carry out a survey of the rain damage so that "rehabilitation of infrastructure can be undertaken" and "compensation paid" to the rain affectees.
The two governments sound serious about Karachi. But if they really want to do the needful, they will have to rise above their political interests and join hands with each other.
Published in The Express Tribune, September 1st, 2020.
Like Opinion & Editorial on Facebook, follow @ETOpEd on Twitter to receive all updates on all our daily pieces.
COMMENTS
Comments are moderated and generally will be posted if they are on-topic and not abusive.
For more information, please see our Comments FAQ