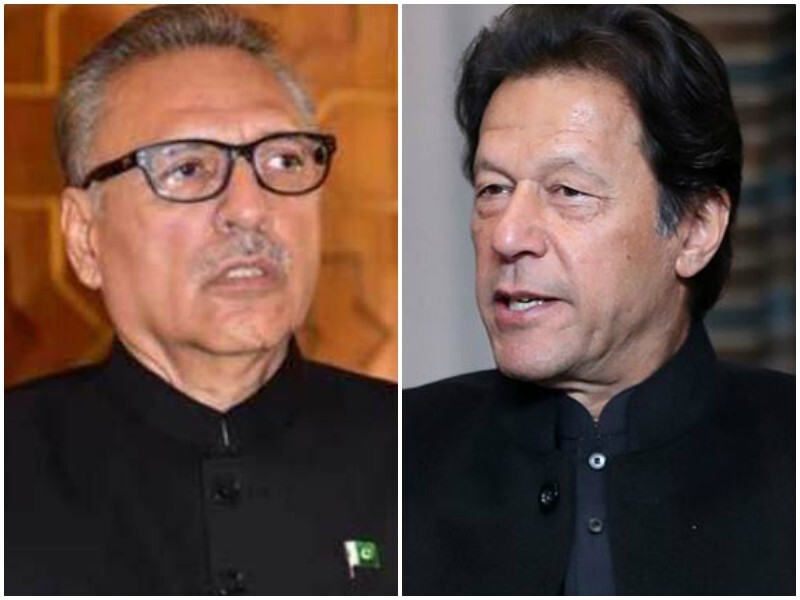 ---
President Dr Arif Alvi and Prime Minister Imran Khan, in their messages on Youm-e-Ashur, underscored that the sacrifice of Hazrat Imam Hussain (RA) and his companions was a guiding principle for Muslims in their struggle for the truth.
President Dr Arif Alvi said martyrdom of Hazrat Imam Hussain (RA) was the victory of truth, and a symbol of steadfastness against oppression and a glorious example of sacrifice.
He said that the sacrifice of Imam Hussain taught Muslims a lesson that one should fight against evil even if meant sacrificing one's life.
The prime minister, in a similar message, said the historic battle of Karbala fought between truth and falsehood has made it clear that the real success and steadfastness is in the passion to sacrifice everything for revival and promotion of Islamic values.
Paying tribute to the sacrifice of Kashmiri people, he said they have kept the teachings of Hazrat Imam Hussain (RA) alive and just like Karbala, they also made Kashmir an example of battle between truth and falsehood.
The premier also appealed to the people to adhere to the SOPs of Covid-19 during Muharram rituals.
Youm-e-Ashur is being observed across the country with mourning processions being taken out in all the cities and towns.
SOPs have also been issued for the mourning processions after consultations with the religious scholars to avoid spread of Covid-19.
Ulema and Zakireen will highlight the bright and candid teachings of Hazrat Imam Hussain (RA) and various aspects of Karbla tragedy.
Elaborate security arrangements have been made to avoid any untoward incident during the mourning processions.
COMMENTS
Comments are moderated and generally will be posted if they are on-topic and not abusive.
For more information, please see our Comments FAQ