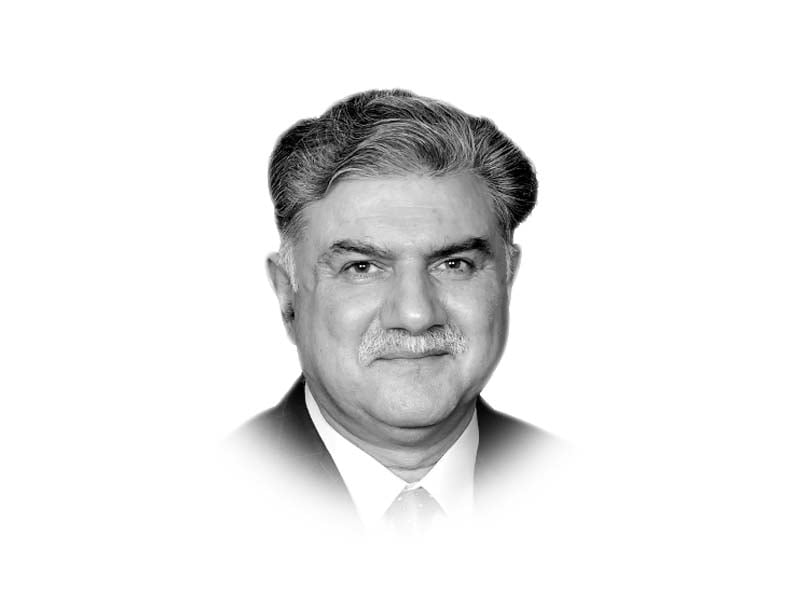 ---
Pak-Saudi bilateral relations are historic, deep-rooted and interdependent. Routine clichés and platitudes aside, both nations are one people, two countries. The recent iterations in Beijing after the second round of the China-Pakistan Foreign Ministers' Strategic Dialogue (August 20-21) could at best be interpreted as jockeying for space outside the ambit of OIC and the Saudi, UAE combine. Reportedly on Kashmir, Pakistan feels pressured to toe the Saudi line which by extension is the US line, which is traced to the Indian position; given the Saudi-US-India bonhomie. Although some analysts see the pressurising value of FM Qureshi's media exposes; frustration expressed privately across the table — rather than in public — is more appropriate.
Saudi Arabia is pivotal to the wider Islamic world and Pakistan in particular. One was pained at the commentary including offensive usage of polemics like Bedouins, uncouth, etc, during the recent chasm. Swimming with the nationalistic fervour may feel patriotic, but its implications are counterproductive. In a world where Pakistan has fewer alliances and friends to rely upon; alienating the tested and tried friends over differences in opinions and approaches is inferior diplomacy. We need to remember that in Pak-Saudi bilateralism, we have been mostly on the receiving end, given the kingdom's enviable economic power, influence and clout.
In the near to mid-term, this bilateralism would be defined through the prism of Crown Prince Mohammed Bin Salman (MBS), who is in a hurry to redefine the regional order in the backdrop of larger bilateral dynamics at works, as follows.
First, the religious affinity. On November 20, 1979, when the Kaába was besieged by Juhayman al Oteibi and his followers, Pakistan was angered across political, ethnic and/or sectarian divide. The ferocity of the reaction included burning of the US embassy in Islamabad, killing of US marines and widespread destruction of liquor stores across the country.
Pakistan's decision-makers would face a colossal challenge if the kingdom is ever under attack. Pro-Saudi and pro-royalty sentiments are extremely strong across the nation. Likewise, Saudi stakeholders need to understand that Pakistan cannot participate in wars outside Saudi borders, especially if these involve another Muslim country. The royals know Pakistan is the kingdom's strategic depth.
Second, Pakistan's complex decision-making process. Unfortunately, as a fad, the elected executive has started outsourcing critical decision-making to either the parliament or the Supreme Court. As a consequence important decisions lack the required spine. The non-committal, ambiguous resolution passed by our parliament after dithering for five days in 2015, to be part of an anti-Houthi alliance in Yemen or otherwise, is an example. Inability to articulate Pakistan's standpoint cogently earned us the ire of both Saudi Arabia and the UAE. Traditionally the military salvages the relationship after such faux pas. Gen Bajwa's current visit to the kingdom is a case in point. The cited resolution became a water-shed event, forcing a rethink on Indo-Saudi ties, henceforth limited only to the expat labour, etc. Although in August 2015, Saudi Arabia rebuffed India by declining an offer of a defence pact, saying Pakistan came first.
Third, regional politics. China as an ascendant power has a 25-year, $400 billion outlay in Iran. It also imports 72% of its crude needs from the Middle East. Saudi Arabia is its largest supplier providing 16.5% (2019) of its total oil imports. China also remains relevant through OBOR and its flagship CPEC. Chinese leverage is useful for Pakistan.
Although, the recently concluded "Abraham Accords" between the US, the UAE and Israel reaffirm the US-Gulf multilateralism; the subsequent Saudi caution exposes cleavages in the US clout in a region where the US is perceived a less reliable partner, given its impotency against an emboldened Iran.
However, the US would stay as a dominant power even if China overtakes it. Beijing as a fuel import-dependent power would not tinker with the regional order; and consequently consolidate détente. Both the US and China, therefore, would keep tolerating each other.
Fourth, Saudi economy has recently suffered from depressed oil prices, joblessness and dwindling umrah and hajj revenue; necessitating its long over-due diversification. Loosening conservative controls, high-profile projects like building newer cities and liberalising tourism remain some of MBS' flagship projects.
Fifth, the interdependence. The liberal lobby in Pakistan argues to review the relationship with Riyadh going beyond what they dub as 'appeasement'. This lobby does not realise the 'wild cards' nature of Pak-Saudi ties, where each is the other's game-changer. Bilateral interdependence enables Saudi Arabia to expand its ideological reach beyond the Arab world. For the royals, Pakistan, constitutionally an "Islamic Republic", with a Muslim identity and the world's second largest Muslims population after Indonesia, is useful to contain Israel and a belligerent Iran. Pakistan's military power and nuclear capabilities addresses the kingdom's strategic requirements.
Whereas, Pakistan through its ties with Saudi Arabia hopes to boost its credibility in the Islamic world and with superpower supporters. It seeks economic advantage directly or through its over 2.2 million expat labour force, that remits around $6 billion annually; and a steady supply of oil on affordable terms. Although Pakistan never pledged to provide a nuclear umbrella to Riyadh; former crown prince remains the only foreign dignitary to have visited Pakistan's nuclear enrichment facility at Kahuta in 1998.
Islamabad was also provided Saudi and Qatari soft intervention towards a Taliban truce with the US. The joint Pak-Saudi interest in securing Afghanistan is aimed at limiting Indian and Iranian intervention and influence, respectively.
A 1951 speech by PM Liaquat Ali Khan laid the foundational guidance of Pakistan's foreign relations. Speaking at a conference, wherein Palestine's grand mufti moved a resolution calling aggression against any Muslim state as an aggression against the entire Muslim world, PM Liaquat reiterated Pakistan was created "to serve Islam and Muslims". Our solidarity with the Islamic/Arab world flows from this guidance.
Ideologically, Pakistan threw its lot with the Saudi bloc as opposed to Gamal Abdel Nasser's secular pan-Arabism after being rebuffed by Egypt in the 60s. Pledging to protect the kingdom, Pakistan — as early as 1969 — employed PAF pilots to attack North Yemeni rebels besides fighting left-wing insurgency in Oman during 1960s and 1970s. Pakistan raised and trained many Arab armed forces including Saudi, Emirati and Qatari. During 1970s and 1980s, a heavy Pakistani brigade (over 15,000 troops) remained stationed in Saudi Arabia for its defence.
Saudi Arabia has reciprocated. In 1943, king Abdulaziz ibn Saud donated £16,000 to the Muslim League for the Pakistan Movement. Nawaz Sharif's government was gifted $1.5 billion at a critical time. In 1998, Riyadh pledged 50,000 barrels of oil per day to offset American sanctions after Pakistan's atomic tests. In early 1980s, Saudis paid the $500 million shortfall, for Pakistan to buy 40 F-16s from the US.
Pak-Saudi interdependence requires deft diplomacy to accrue benefit from the complex undercurrents of US versus China and Saudi Arabia versus Iran. We can maximise advantage using Chinese regional influence especially vis-à-vis Iran and Saudi influence with the West/US. Understanding linkages and finding opportunities in crises remains the hallmark of skilful diplomacy. Who knows, an Indo-Saudi warming-up may augment Pakistan's stance on Kashmir.
Published in The Express Tribune, August 27th, 2020.
Like Opinion & Editorial on Facebook, follow @ETOpEd on Twitter to receive all updates on all our daily pieces.