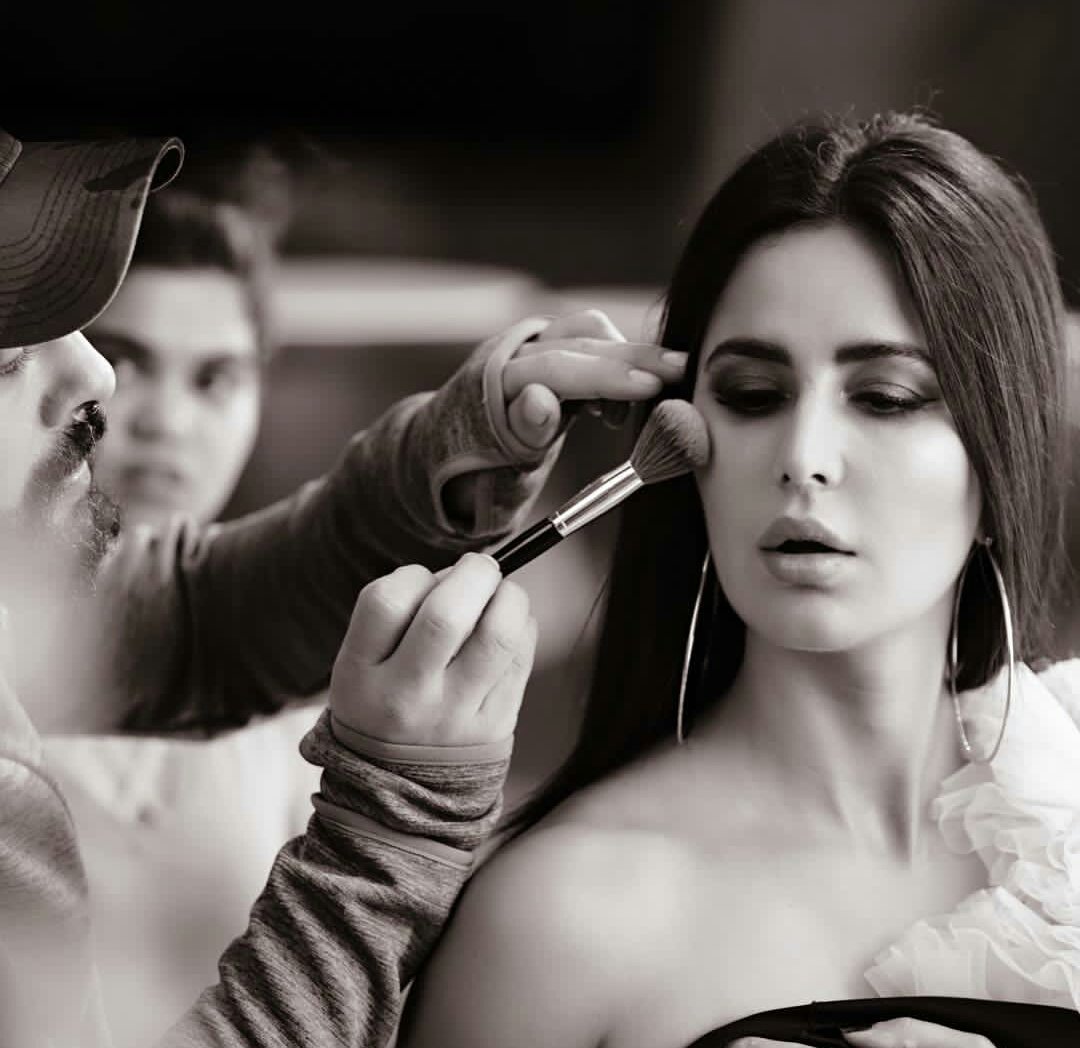 ---
In a recent interview with BBC, popular Bollywood actor Katrina Kaif revealed that she did and does her own makeup for several of her high-profile projects without any help from makeup artists.
"All these films, I've done my own make-up. Daniel Bauer is a new entrant into my life but before that, I did most of my own makeup," she said. When asked if she could name any films or songs where the audience didn't know she was behind her own looks, Kaif recalled projects like Sheila Ki Jawani, Chikni Chameli, Jab Tak Hai Jaan and even Ek Tha Tiger.
She then revealed how she started picking up tips and tricks from her former makeup artist, Subhash Dada. "I started off by asking him to let me do the liner, then I said I wanted to do the blush, then I asked to do the base and before you know, I would be doing everything myself," Kaif disclosed.
The superstar further elaborated on how she would pick up things from various makeup artists and start applying them to her own face, which also accelerated the process for her. Kaif's knowledge evolved into becoming the primary reason why people took her makeup brand seriously.
The Singh is King star launched her own makeup line, Kay Beauty, in November 2019. Being described as India's first celebrity beauty brand to come out of B-town, it was enough to trend on Twitter for hours and also received a mention from Salman Khan, Arjun Kapoor, Swara Bhasker and Priyanka Chopra.
Since then, the beauty spheres have kept buzzing with the products she has launched.
Elaborating on the ethos of Kay beauty – with respect to its punch line that says 'It's kay to be you' – Kaif relayed how, because the definition of beauty has changed, her brand is about being the best version of oneself instead of fitting into a standard. "We are who we are and we need to celebrate our good days, our bad days and our in between days," said the Bollywood queen.
Have something to add to the story? Share it in the comments below.
COMMENTS
Comments are moderated and generally will be posted if they are on-topic and not abusive.
For more information, please see our Comments FAQ