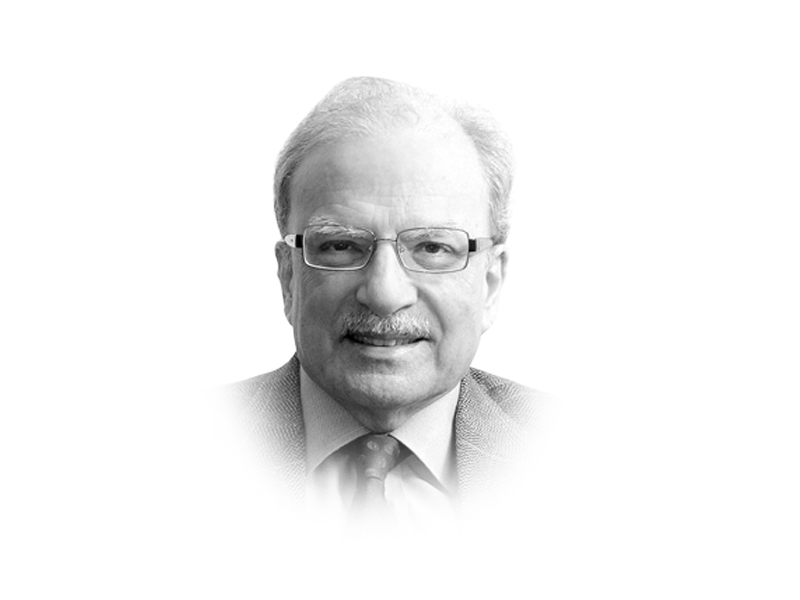 ---
I write this on August 20, 2020, the last day of the four-day convention organised by the Democratic Party to formally nominate Joseph R Biden Jr and Kamala Harris as their nominees for the country's president and vice president. The question I will try to answer today is on the minds of many Americans of Pakistani origin. Looking at the postings on the social media, many people who belong to this group of about a million people seem to have decided that since Harris' mother came from India, if the Democrats win the November 3, election, Washington would turn even more against Pakistan than was the case under Donald Trump. The current President has made no attempt to hide his distaste for the country to which we originally belonged. This is a totally wrong way of looking at where America would go if the Democrats win power in November. Rather than focus on where Harris' mother came from — from Tamil Nadu in south India — the Pakistanis in American should understand where the adopted homeland is today and participate in making the country correct its course. Rather than suspecting her leanings in international affairs, we should join her and the leaders of the Democratic Party in making America the beacon of hope. Where has Trump and the Republican Party taken the United States?
The feeling was always there but it was not openly articulated. There are a large number of white people in the US who are upset to see the direction in which their country seems to be going. It is becoming less white and less Christian. This is happening because of a combination of demographic developments. The rate of fertility among white people has fallen to the point where they are not replacing themselves. America is not alone in reaching this point; other white societies around the world are faced with the same situation. This happens when the number of births per woman falls to just above two. With this rate a population does not continue to grow. It contracts as is happening most visibly in Germany. An aging population loses dynamism. Letting in young foreigners into the country is one way of arresting the trend. This was done most notably by Germany when Chancellor Angela Merkel welcomed more than a million refugees from Syria into her country. Migration has also allowed America to continue to grow.
It bothered the white people — and that included President Donald Trump — that most of the migrants came from countries where the populations were coloured. In a conversation early in his tenure as President, Donald Trump expressed his strong desire to bring in people from countries such as Norway and not from what he crudely described as "shit-hole" countries. These were in Africa and the Caribbean.
We should give some credit to Trump that he picked up this feeling of frustration on the part of a significant number of people in his country. If he could, he would reverse that trend. And that meant taking state action against immigration of people of colour and of the Islamic faith. Articulating these fears on behalf of the threatened white population, Donald Trump inspired other institutions and people that began to openly express points of view that were foreign to a country that had been generally welcoming of immigrants. Take QAnon as an example. As one analyst put it, "QAnon was once a fringe phenomenon — the kind most people could easily ignore. But in recent months it has gone mainstream. Twitter, Facebook and other social networks have been flooded with QAnon-related false information about Covid-19, the Black Lives Matter protests and the 2020 election. QAnon supporters have also been trying to attach themselves to other activist causes, such as anti-vaccine and anti-child trafficking, in an effort to expand their ranks."
Those who have followed the deliberations between Obama and those who were close to him while he was in office wonder why the fact that he was elected twice did not change the racist thinking in the American society. In private conversations, Obama called Trump a cartoon figure but wondered whether they misjudged the mood of the country and their own accomplishments. "What if we were wrong?" he asked one aide at the time. "Maybe we pushed too far. Maybe people just want to fall back into their tribe."
Joe Biden's selection of Senator Kamala Harris as his running mate in the presidential contest of November 2020 is a refutation of President Donald Trump's demonisation of immigrants of colour and a powerful statement on American possibility. Ever since Trump appeared on the national political scene, he has worked hard to recreate the original America, one in which the white man was the prominent figure. The white man not only lorded over the blacks who were brought in from Africa as slaves to work his land, to mind his kitchen and look after his children. In that world, even white women were considered to be a notch lower than white men. Trump's slogan, "Make America Great Again" was meant to go back to that world.
The speakers at the Democratic Convention held virtually — no listeners were physically present — described the worrying situation in America. They held Trump responsible for it. There was a consensus that former president Barack Obama and Michelle Obama, his wife, gave the most powerful statements. Speaking on the third evening of the convention, Barack Obama having returned to the national stage gave an indignant condemnation of President Trump, his character and the policies he has pursued in office. He called his successor a corrupt and failing leader who has used his office to enrich himself, pit Americans against one another and threaten American democracy. "Donald Trump hasn't grown into his job because he can't. And the consequences of that failure are severe: 170,000 Americans dead, millions of jobs gone while those on the top take in more than ever. Our worst impulses unleashed, our proud reputation around the world badly diminished, and our democratic institutions threatened like never before," said the former president. Once Biden and Harris are put in office, they would certainly restore some of what Obama and Biden had done in 2009-2017.
There is a good chance that the November 2020 elections would result in a Biden-Harris administration. Given what was said during the convention, the administration would concern itself with the direction in which the presidency of Donald Trump has taken the US. Donald Trump is anti-immigration, anti-people of colour, anti-Muslim. Michael Cohen who served Trump for many years and was jailed for lying to the authorities, wrote a book while incarcerated. He says in the book that his former boss had strong racist views and although not a religious man himself was contemptuous of other faiths. That should be the real concern of the Pakistanis who have left their home and moved to the US. Pakistani-Americans should partner with other like-minded communities to get America to move towards different sets of goals. "A New Deal-style commitment to active, fact-based, problem-solving government really does match the mood of a country that wants a virus conquered, jobs and incomes on the rise again and fairness enshrined in the economic system," wrote EJ Dionne, a Washington Post columnist, on the eve of the Democratic Party's convention to formally nominate Biden and Harris. That mood should be shared by the Pakistanis living in the US.
Published in The Express Tribune, August 24th, 2020.
Like Opinion & Editorial on Facebook, follow @ETOpEd on Twitter to receive all updates on all our daily pieces.
COMMENTS
Comments are moderated and generally will be posted if they are on-topic and not abusive.
For more information, please see our Comments FAQ