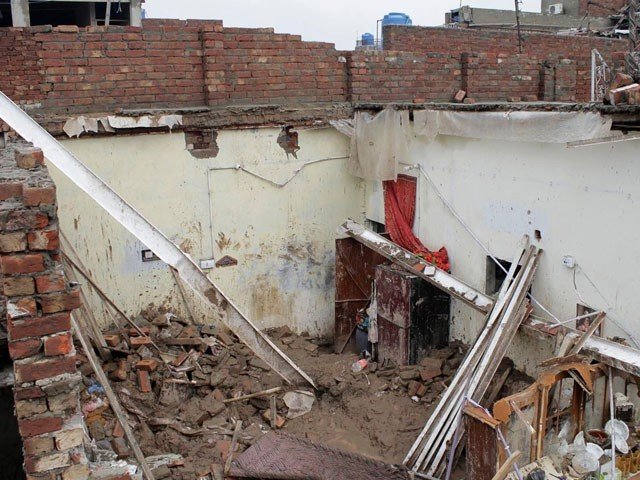 ---
LAHORE:
At least 17 people died and several others were injured in separate rain-related incidents across Punjab on Thursday.
According to Express, four people were killed and five others were injured when the roof of their house collapsed in Ibrahim Colony in the Harbanspura area of ​​Lahore. The deceased had been identified as Sabir, Kamran, Azam and Aslam, while the injured include Habibullah, Sahil, Qamar Bibi, Fatima and Farida Bibi.
In Sheikhupura, nine people were buried under rubble when the roof of a house collapsed due to heavy rain in the Millian Kalan area of Mureed Road. A child and a woman were killed and seven others were injured in the incident.
Near the vicinity of a police station in Jaranwala, a person identified as Arshad died when the roof of his house collapsed.
Two people lost their lives in different incidents of electrocution in Faisalabad.
A mother and four children were killed when the roof of their house collapsed due to heavy rains in Phalia. The dead included 33-year-old Ruqiya, 8-year-old Sarm Muawiyah, 5-year-old Aatika Aafia, 3-year-old Muhammad Omar and 2-year-old Muhammad Hashir.
People working at a coal mine in Kalar Kahar were asleep in the rooms when a mound of mud fell on them due to rain. As a result, three people died. They have been identified as Ishaq, Shamsheer and Arsala.
Heavy rainfall for the province is predicted for the coming days.
COMMENTS
Comments are moderated and generally will be posted if they are on-topic and not abusive.
For more information, please see our Comments FAQ