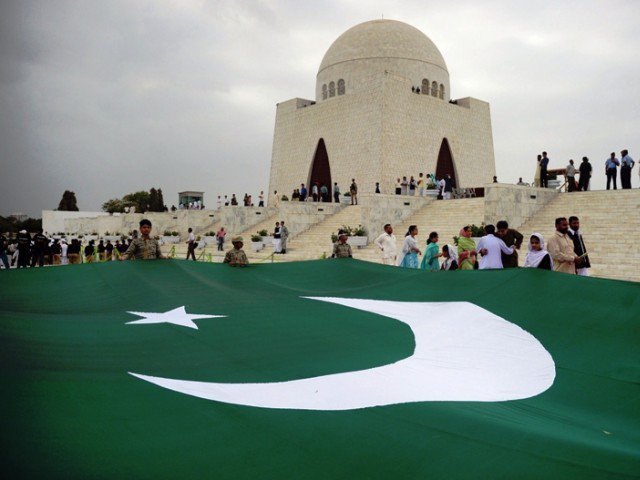 ---
ISLAMABAD:
On the eve of Independence Day, several prominent lawmakers voiced optimism about the country's future while urging all stakeholders to put differences aside in order to realise the vision of a prosperous Pakistan.
Members of the upper house of parliament The Express Tribune spoke to were unanimous in saying: "Only by working with one voice and one soul can we create the Pakistan Quaid-e-Azam envisioned."
"It is high time we put aside personal interests and put in real effort towards our country," said Senate Deputy Chairman Saleem Mandviwalla in his Independence Day message. "We need to set aside our differences and think only for the country, especially its youth which deserves a prosperous future," he added.
"August 14 is day for us to renew our covenant with the country, for which our elders made immense sacrifices," said Leader of the House Dr Shahzad Waseem. "To realise the true dream for Pakistan, we need to make it into a model of an Islamic welfare state and we need to resolve the Kashmir dispute. Those are the two main challenges before us and the best way to honour our elders is by fulfilling these dreams," he added.
Jamaat-e-Islami Amir Senator Sirajul Haq, while speaking to The Express Tribune, said Pakistan is more than just a name or geographical entity. "It is also an ideology," he said. "After Madina, Pakistan is the greatest and most sacred state, and working for its betterment is tantamount to jihad," he added. "So we have to resolve to make Pakistan invincible and we have renew our effort to turn it into an Islamic welfare state."
Pakistan Muslim League-Nawaz Senator Mushahidullah Khan reflected on how far the country had come since 1947. "Today, we are a democratic nuclear power," he said. "And although, we have not been able to realise our full potential as a nation, I have no doubt that our country would develop rapidly if all institutions function in accordance with the constitution and uphold the rule of law."
Senator Faisal Javed, meanwhile, spoke about the potential of having such a youthful population. "Seventy per cent of our population is under the age of 35," he said. "This young energetic population can take Pakistan far ahead, no matter the difficulties."
"Difficulties come and go, but Allah awards us with success if our intentions are good and if we work with determination," he added. "Quaid-e-Azam had high hopes for the youth and we believe it will be the youth that realises his dream. This destination is not far."
COMMENTS
Comments are moderated and generally will be posted if they are on-topic and not abusive.
For more information, please see our Comments FAQ