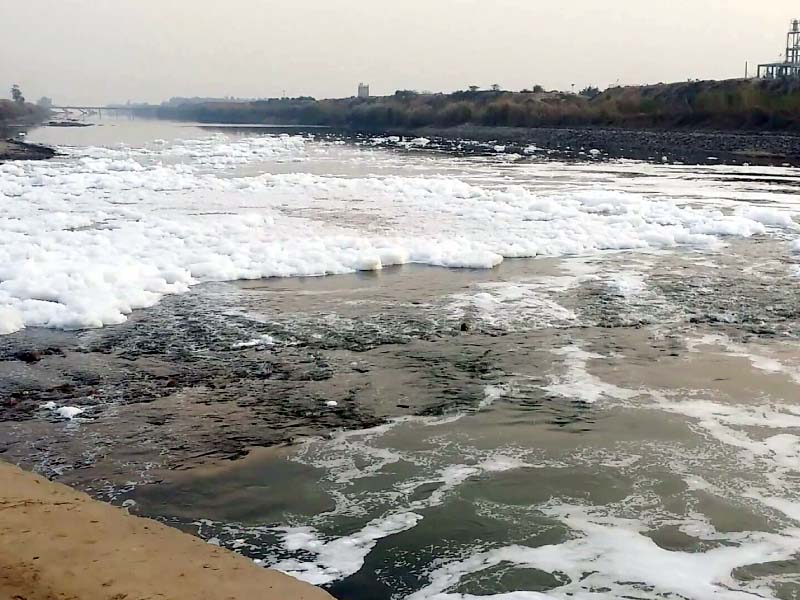 ---
ISLAMABAD:
Densely populated localities situated near areas where industrial dump their waste and effluents are not only creating a huge environmental issue but also carries serious hazards for residents of these settlements.
This was stated by Dr Mahmood. Khwaja, a senior advisor at the Sustainable Development Policy Institute (SDPI), whose book, 'Poisons in our environment', was launched on Wednesday.
During a book-launching ceremony organised by the SDPI at its office on Wednesday, Dr Khwaja said that he tried to cover and identify various issues through his study about the presence of hazardous and toxic waste material at 38 sites in Punjab, Sindh and Khyber-Pakhtunkhwa.
These chemical dumps, Dr Khawaja noted, pose a serious risk to the health and environment of residents.
"The purpose of writing this book is to draw the attention of policymakers towards this serious challenge," Dr Khwaja said, calling for the issue to be resolved urgently.
Former federal climate change ministry secretary Syed Abu Akif termed the book a valuable contribution to highlighting some crucial environmental issues in Pakistan.
The contents of this book need to be widely circulated for the benefit of both, the people of Pakistan as well as policymakers, he said.
Dr Abid Qaiyum Suleri, the executive director of SDPI, was of the view that the book will be instrumental in identifying policy gaps regarding one of the most pressing environmental issues. Noting that there was no dearth of relevant laws in Pakistan, Dr Suleri said that the area they need to strengthen is the capacity of regulatory bodies for better implementation of such laws.
All-China Environment Federation (ACEF) Yao Lingling was of the view that the book is important in the context of environmental policy development in Pakistan.
Published in The Express Tribune, August 13th, 2020.
COMMENTS
Comments are moderated and generally will be posted if they are on-topic and not abusive.
For more information, please see our Comments FAQ