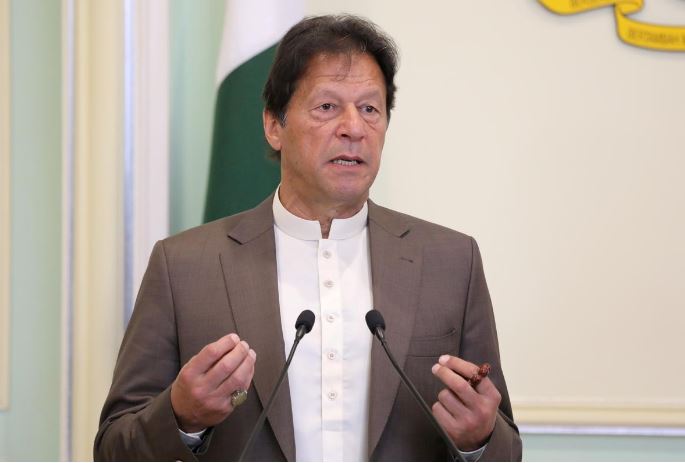 ---
ISLAMABAD:
Prime Minister Imran Khan will inaugurate Ehsaas Nash-o-Numa programme on Thursday (today) to protect newborn children from stunted growth through provision of specialized nutritious food to pregnant and lactating mothers and their children under the age of 24 months.
A ceremony will be held in Khyber-Pakhtunkhwa's (K-P) tribal district where a centre of Nash-o-Numa has been established.
A budget of Rs8.5 billion has been allocated for the first phase of the development programme in which 221,000 deserving mothers from nine districts of the country will be provided Rs2,000 on a quarterly basis for the provision of healthy food.
In the same phase, Rs2,000 and Rs1,500 will be disbursed to baby girls and baby boys respectively up to the age of two years.
Special Assistant to Prime Minister on Social Protection and Poverty Alleviation Dr Sania Nishtar maintained 40 per cent of children in Pakistan suffer from stunting due to malnutrition and other reasons. "The government is investing efforts to protect children from stunting through development of the programme," said Nishtar, briefing on the programme.
Under the programme, 33 development centres are being set up in nine districts of the country, including Khyber, Upper Dir, Bagh, Ghizr, Hunza, Kharmang, Kharan, Badin and Rajanpur, which would be completed by the end of August, said the SAPM.
The programme has been integrated with the technology as an application has been developed to keep track of the health of the programme's users, said Nishtar.
A separate registration desk will be set up at each development centre to facilitate deserving women, where staff will register pregnant and lactating women and their newborns in the development app.
After registration, the staff will perform a detailed examination of the height, weight and health of the women and their children under the age of two.
Immunizations for infected children and women have also been arranged at the development centers.
Meanwhile, ATM machines are being specially installed at all development centres for biometric payments of quarterly development benefits.