 ---
Legendary director and composer Khwaja Khurshid Anwar's grandson Rameez Khwaja Anwar, a composer and multi-instrumentalist, has just released a track paying tribute to his grandfather's legacy.
Akin to a love letter that picks up the scents and flavours of the various cities it travels across, Rameez's latest composition Woh Umeed Ki Mazil has travelled back in time and returned with elements from the golden era of sub-continental film.
Featuring a vocal performance by Zeb Bangash, the Modeltown Music Production has been composed and arranged by Rameez, orchestrated by Samarth Srinivasan, and mixed and mastered by Abhishek Khandelwal, from Yash Raj Film Studios in India.
Rameez's father Khwaja Nauman Anwar, uncle Saleem Mir and lyricist Asim Raza have contributed to the lyrics of the song. Whereas the video directed by Rameez's cousin Maham Khwaja stars Aniqa Khwaja and Nikhil Saboo.
"We drew inspiration from the videos of old film songs. Maham was very meticulous with capturing all the details that could remind one of the films from that era," Rameez told The Express Tribune.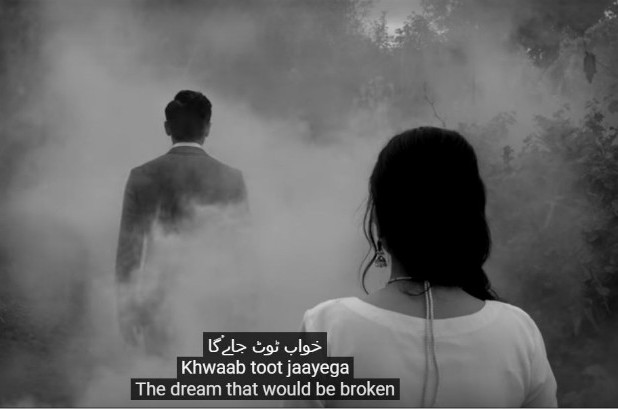 Woh Umeed Ki Mazil follows a certain grammar of songwriting made popular by the pre-partition maestros, including Khwaja Khurshid. Mingling predominantly in eastern melodies with a western style of playing, the makers have widened the scope of its listeners.
A new league
"I've been making songs under the name Modeltown Music for six years now," Rameez said. He revealed how the name of the production house was driven from the Model Town in Lahore, where his mother grew up. "I'd mostly make sarangi covers of western pop and rock music during the production house's early years. But it wasn't until I composed the soundtrack for the award-winning Pakistani short film Rani – directed by Hammad Rizvi – that I made original music my priority," confessed Rameez.
He recalled how he started working on Woh Umeed Ki Manzil back in 2016 while juggling a full-time job and applying to law school. But in reality, the unrefined melody for the song came to fore when his father, Nauman, as a 15-year-old boy finished reading his first novel. At the end of the novel was a poem that read, 'Woh umeed ki manzil, ab kahaan nigaahon mein.' Nauman recalled coming up with the melody for the poem within ten minutes in a video reiterating the making of the song.
However, despite growing up under the same roof as Khwaja Khurshid, young Nauman was not musically trained. "Thus I started developing it by making demos using software versions of live instruments at first, in an attempt to capture the mood and tone of those classic Lollywood-Bollywood songs," recounts Rameez.
"I went to study sarangi from my former teacher in Kolkata after which I recorded the sarangi and bansuri at the legendary HMV Saregama Studios. All of the vinyl records of the subcontinent were produced in that factory until the late 1950s, including my dada jaan's," informed the composer.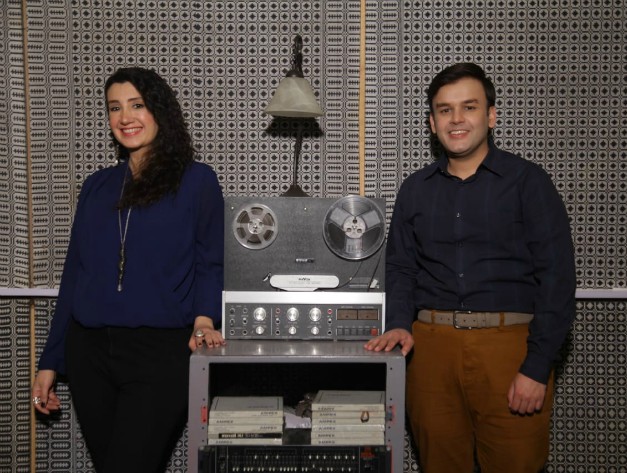 He then revealed how he also paid a visit to the city where his grandfather began his music career – Mumbai. "We recorded the percussion over there and I added the vibraphones and harmonium in Dallas, TX." Whereas the orchestra for his track was recorded in Budapest while the violins that shadow the vocal melody were recorded in Chennai.
As for stumbling upon Zeb, the artist said he made a list of all possible singers he could connect to, along with a list of 'dream singers' he thought would be out of his reach. "Zeb topped that list," he laughed. But fate intervened and he got in touch with Sharif Awan of Tehzeeb Foundation who asked him whom he had in mind for the vocals. "Kind of embarrassed I said, 'well, I would love to have Zeb…' and before I could finish, he said 'Okay done!'"
In his excitement, Rameez expressed how big a fan he was of the singer, especially after listening to Bibi Sanam and attending her concert in New York a few years ago. "She has a broad command of musical theory and I would be lying if I said I was not intimidated in our first meeting in Lahore," laughed the young musician.
Keeping the legacy alive
Aside from being committed to fulfilling his father's childhood dream, Rameez also wants his grandfather's music to permeate through the younger minds and continue resonating with the older ones. "I wanted to honour my Dada Jaan's legacy, and as a member of the Pakistani diaspora, I wanted to make this song that spoke to my cultural roots," he said.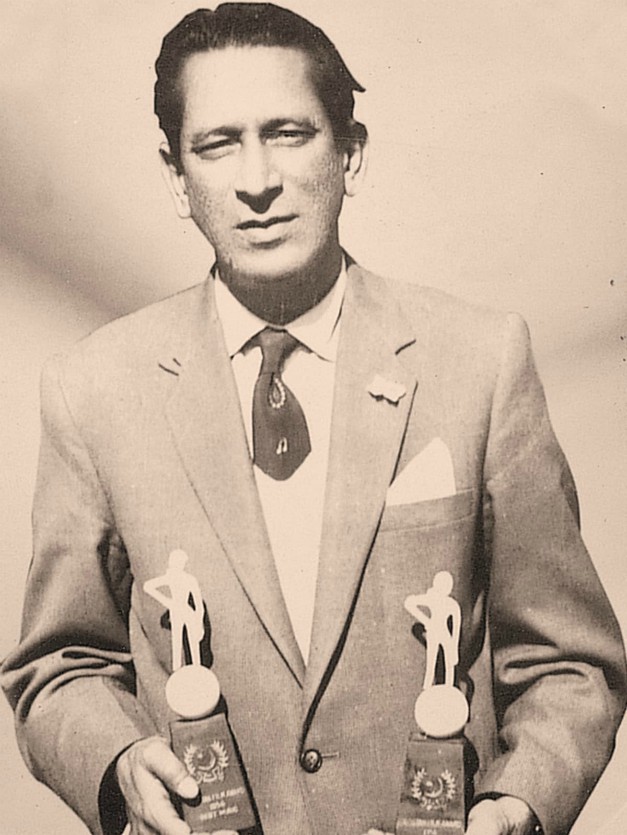 "Dada jaan's legacy has influenced me tremendously. I never met him; he passed away two years before I was born. But so many choices I've made have been informed by the path he took," said Rameez. Referring to his desire of studying both western and eastern classical music along with his interest in writing, he narrated a well-known story about Khwaja Khurshid in his family.
"Everyone in our family knows that he had a reputation of being a writer in college. Meanwhile, Faiz Ahmed Faiz, his friend and classmate, had a reputation of being a musician. At some point, they switched trajectories and pursued the other's career," revealed Rameez.
He then added how music was just a form of storytelling that Khwaja Khurshid was quite mindful of. Provided his interdisciplinary skillset whereby he wrote screenplays, lyrics, and even directed, his songs were interwoven into the plot of the film deftly. Rameez also expressed the desire to record a medley of his grandfather's song on Coke Studio – "that would be a dream come true," said the Texas-based musician.
Have something to add to the story? Share it in the comments below.
COMMENTS
Comments are moderated and generally will be posted if they are on-topic and not abusive.
For more information, please see our Comments FAQ