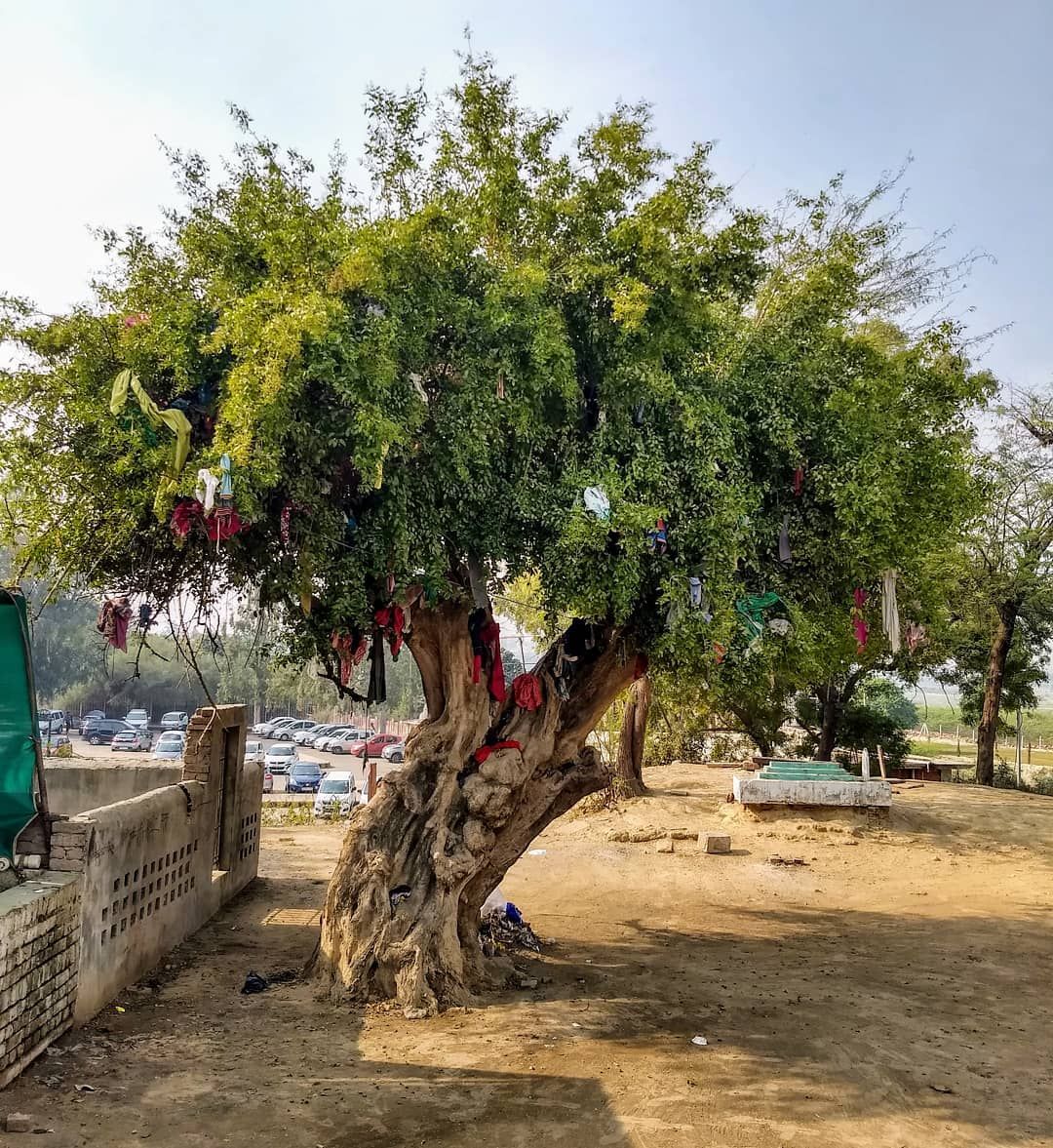 ---
KARACHI:
Mangroves have long been hailed for protecting Sindh's coastal areas against raging storms, battering waves and even tsunamis. However, this strip of waning shields, in the aftermath of pollution, illegal logging and badly managed irrigation, may now be fortified by Salvadora persica, an 'ugly-looking' tree indigenous to Karachi and other coastal regions of Sindh.
More commonly referred to as Peelu or Khaber in the local vernacular, Salvadora persica has drawn environmentalists' attention of late, given its ability to withstand calamities like cyclones and tsunamis. As a result, environmentalists have been calling for the tree's large-scale plantation in Karachi to minimise the risk of future natural disasters.
According to Masood Lohar, the former country manager of the United Nations Development Programme's GEF Small Grants Programme, who is now leading the Grassroot Climate Action Network in Pakistan, "Karachi is at risk of tsunamis [and] mangroves are not a strong enough shield to save the city."
Talking to The Express Tribune, he stressed that at least one million Salvadora persica trees needed to be planted in the metropolis and by the country's beaches so that they were resilient to tsunamis and cyclones.
"I advise authorities to plant this tree on islands and beaches," he urged. "Sea View, in particular, is more exposed to disasters than other parts of Sindh's coastal belt, but this tree must be planted all along the belt."
He went on to suggest that people may plant Salvadora persica in their homes and offices and even offered to provide free seeds for the purpose.
"Besides, the [local] government can plant it along Sharae Faisal," he said, adding that it was being planted in abundance in Kaka Pir, Shams Pir, Manora island and other places.
Useful but ugly
Forest department officials, however, suggest otherwise.
While admitting its medicinal qualities and ability to offer protection against cyclones and tsunamis, a senior forest department official remarked, "I do not recommend [planting] it in the city. It's an ugly tree," adding that its plantation may only be limited to the coastal belt.
He pointed out, however, that its roots were commonly used as miswak [a tooth-cleaning stick] and exported to countries in the Middle East.
Along similar lines, Karachi social forestry conservator Abdul Jabbar Kazi pointed out that Salvadora persica was not an ornamental tree and that Karachi lacked the space to accommodate trees of such grand sizes.
"But it is highly recommended [to plant it] in coastal areas," he said, adding that the Malir riverbank was an ideal location to plant it.
Speaking with a broader perspective, he noted that indigenous trees, like Salvadora persica, attracted fauna that had gone missing and advised that people opted for "planting such trees so that the city can regain its lost natural beauty and glory."
What is Salvadora persica?
Salvadora persica is a large medicinal tree, famous for being the source of miswak. Suitable for plantation in saline regions, it curbs soil erosion and sea intrusion.
Once, Sindh's coastal belt, especially Badin and Thatta districts, had the tree in abundance but they were uprooted between 2004 and 2006. According to Lohar, "This is the ideal season to replant them." They may be planted until the middle of November.
"We are actually working on planting high-value trees and plants like moringa and fig (Injeer). This is a good time for plantation," he commented.
Published in The Express Tribune, August 10th, 2020.