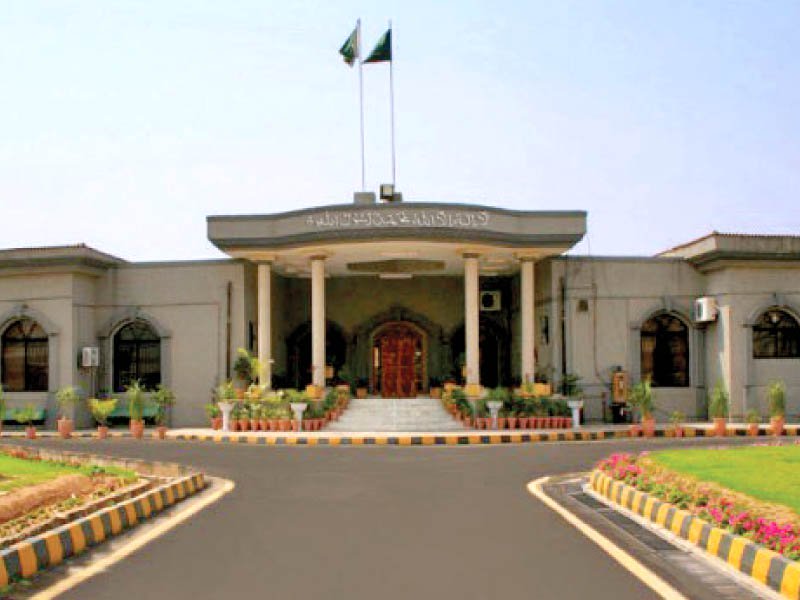 ---
ISLAMABAD:
The Islamabad High Court (IHC) has clubbed a petition challenging the appointment of 15 special assistants to the PM with another one filed against the inclusion of the prime minister's advisers in the Cabinet Committee on Privatisation and will hear them on August 11.
A two-member bench comprising Justice Amir Farooq and Justice Miangul Hassan Aurangzeb will hear the case.
Petitioner Farrukh Nawaz Bhatti has asked the court to declare the appointment of the SAPMs as unconstitutional raising questions about their eligibility,
In the petition, Bhatti has contended that the rule 4(6) of the Rules of 1973, which allowed the appointment of special assistants to the PM with status and functions determined by the premier, was in violation of the constitution.
He argued that the prime minister's discretion to appoint friends and cronies, who had no specialisation in the relevant fields, as SAPMs was illegal and a burden on the economy.
However, the IHC has recently dismissed a similar petition, observing that the Rules of 1973, particularly rule 4(6), were not in conflict with the provisions of the constitution.
IHC Chief Justice Athar Minallah noted that Rules of 1973 were made and duly notified by the federal government in exercise of powers vested under Articles 90 and 99 of the constitution.
The judge held that to enable the prime minister to transact business of the executive organ of the state, the latter ought to have the freedom to appoint officials or other persons for assistance.
The petition challenging the inclusion of three advisers to PM, Dr Ishrat Hussain, Abdul Razak Dawood and Dr Hafeez Shaikh, has been filed by the PML-N.
The petitioner has argued that the inclusion of advisers in the committee was unconstitutional as they had not taken oath under the constitution. The court has been requested to declare the notification for the formation of the committee issued in April last year as null and void.
The IHC will also take up a petition seeking the disqualification of Federal Water Resources Minister Faisal Vawda and a contempt of court plea against him on August 20.
According to the cause list issued by the Registrar's Office, a single-member bench comprising Justice Amir Farooq will hear both the cases.
The petition read that Vawda had concealed his dual citizenship from the election commission. On January 29 this year, the court had directed the minister to submit his reply within two weeks. However, the minister has yet to submit his response. Later, another petition was filed seeking contempt of court proceedings against Vawda for violating the court order.