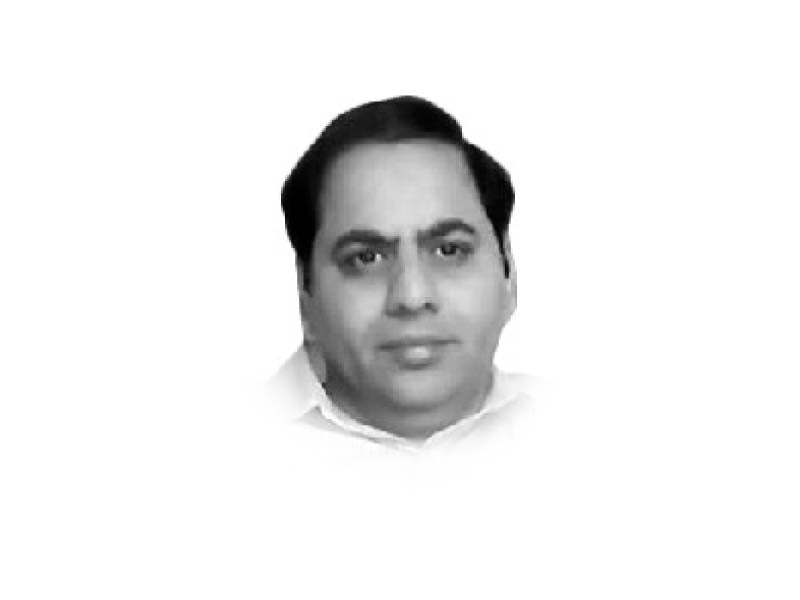 ---
Despite all refutations by American officials and they were only willing to discuss force reconfiguration, the US-led Global Coalition to Defeat ISIS is being given the sack by the Iraqi government that is seeking to shut down all military bases in a sequel to the assassination of Iranian General Qassem Soleimani in January.
The US thought its feint, to display a military muscle in Baghdad, would further divide the political leadership of one of the most conflict-stricken nations in the world and allow it to gain a strategic edge in the region. But the gamble backfired as a whirlwind American airstrike — which toyed with and ran over Iraq's sovereignty — blurted out the stoicism of even the rival blocs in Iraq as they jointly said no to any venturesome agenda and called for a complete withdrawal of foreign troops.
On July 25, the military alliance freed another military base, Besmaya Camp, near Baghdad and handed it over to the Iraqi security forces. With the return of the military site by Spanish forces, the total number of bases returned to their counterparts has clocked seven.
A consistent and firm stance by the Baghdad government, to protect its national domain and not laying down its arms for any dicey remote objectives, has compelled Washington to consider slashing its troop presence in Iraq.
Frequent and emphatic American invasions of Iraq over the last 30 years have infringed international laws and rolled the eyes of the world, causing global trust in the US to nosedive. A January poll told that Washington's "trustworthiness" among other countries had witnessed the sharpest drop of more than 50% since 2016.
Washington's emergence as an unreliable state on the global theatre and its primitive trait — urging its allies to waive their sovereignty and forfeit freedom to adopt an independent foreign policy — would push not only Baghdad but its many other partners further away and isolate the US internationally.
The White House claims that it is determined to deepen strategic partnership with Iraq and the Iraqi people. But neither the Baghdad government nor its folks have historically embraced Washington's boot-imprint in the country with gusto.
After the US was driven out in December 2011 by Iraq, following a collapsed deal to host thousands of US troops as trainers, Iraqis felt a sense of sovereignty and believed that the Americans had left them in chaos with an elephantine power shortage, devastated infrastructure, fading economy and ever-increasing joblessness.
But creation of a cut-throat group, ISIS, in Mosul in September 2014, permitted the US to recoup its military footprint in Iraq. Iraqis were once again herded into higher gear of insecurity and economic despair from either side; American salvo and ISIS brutality. Though record levels of oil production in 2018 somewhat helped Baghdad fix its financial contagion; foreign intervention, internal conflicts and sectarian violence prevented the vantage to metamorphose into an employment and opulence windfall.
As Trump sets a neo-normal of a much-tottering US leadership and remains unpopular worldwide, the declining trust among young American adults in the federal government and institutions warns of a baking crisis that could get worse ahead of the 2020 presidential elections.
His plunging popularity internationally and skydiving approval ratings domestically could make him more aggressive amid fears of conceding the White House to Joe Biden. At the same time, the hurricane in Iraq is yet to dwindle as a number of US allies keep concerned with protection of their forces. Canada, meanwhile, is also quietly reducing its military muscle in strife-torn Iraq.
If Washington fails to draw a moral equivalence with Baghdad, the impervious Iraqi drift could spread to other regional US allies, hosting American military bases, to revisit the transactional immunity granted to foreign troops. The potential rift would be a terrific opportunity for a politically weakened Trump to intensify his unsavoury pomposity and boost his presidential candidacy.
Published in The Express Tribune, August 6th, 2020.
Like Opinion & Editorial on Facebook, follow @ETOpEd on Twitter to receive all updates on all our daily pieces.
COMMENTS
Comments are moderated and generally will be posted if they are on-topic and not abusive.
For more information, please see our Comments FAQ