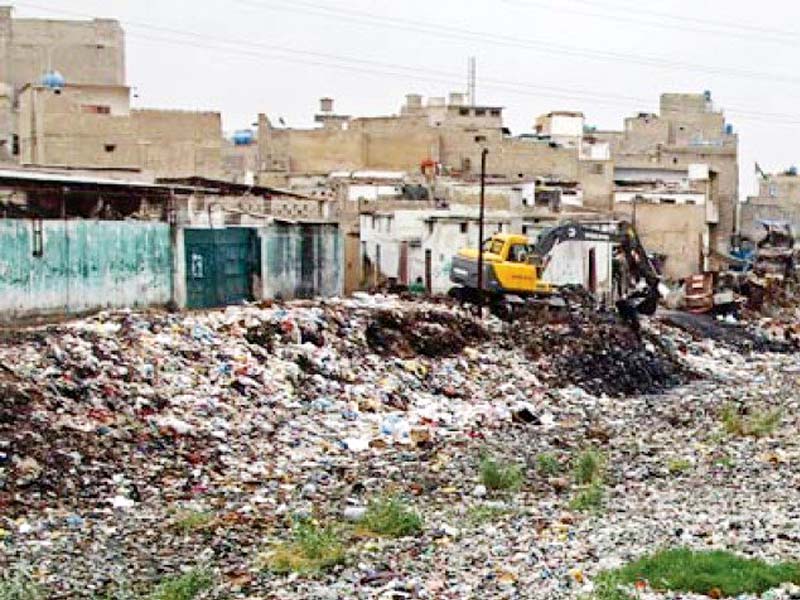 ---
KARACHI:
The Pakistan Army teams have kicked off cleanliness campaign in Karachi to assist the civil administration in removing dirt and garbage from the city's major storm-drains ahead of upcoming monsoon spell which is set to hit the metropolis from August 7.
The army-run Frontier Works Organisation (FWO) personnel initiated cleaning operation at Gujjar Nullah in Nazimabad with over 50 dumpers, cranes and other machinery to remove garbage, which had choked flow of water in the drain during recent monsoon rainfall and submerged adjacent area.
Sindh Rangers personnel have also been deployed at the site of the drain clearance work which is led by the National Disaster Management Authority (NDMA).
The garbage from the sewerage drain being immediately transferred to the landfill site.
The drain clearance work has also been started at 'Cafe Piyala', an area in the Federal B Area of the metropolis with heavy machinery and other equipment.
Last week, Prime Minister Imran Khan had asked the Pakistan Army and NDMA to help in cleaning up the economic hub of the country as the ongoing monsoon spell turned many roads into rivers of filthy rainwater and left many houses and shops flooded.
As many as 10 people, including children, had died during the last spell of monsoon rains in the provincial capital.
On Sunday, NDMA Chairman Lt Gen Muhammad Afzal had said that two pronged strategy has been devised in collaboration with stake holders to avoid flash flood losses in Karachi permanently.
Speaking to the media in Islamabad, he said working on a short term strategy would be started from Monday to mitigate flash flood losses up to optimum level during the next two to three wet spells expected in August and September.
COMMENTS
Comments are moderated and generally will be posted if they are on-topic and not abusive.
For more information, please see our Comments FAQ