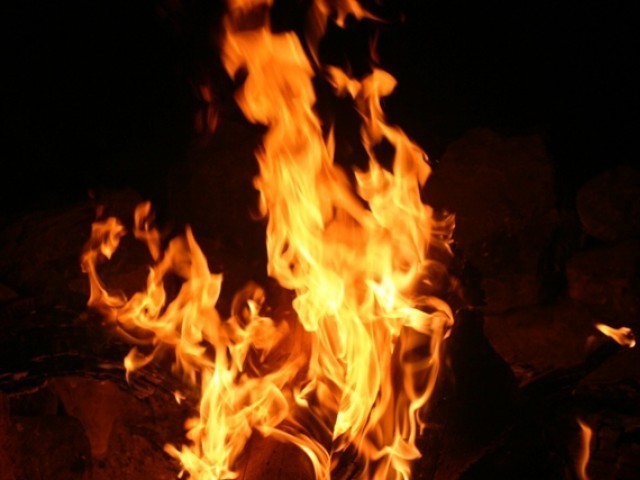 ---
QUETTA:
At least three people were killed and 20 injured as shots were fired after protesters stormed a quarantine centre at the border gate between Pakistan and Afghanistan in Balochistan's Chaman over not being allowed to enter the neighbouring country.
A woman was among those slain in the incident as protesters set ablaze a quarantine centre setup for Covid-19 pandemic along with Pak-Afghan Bab-e-Dosti gate. Additional troops have been called in as tensions rise in the city in the wake of the incident.
Authorities say the body of a woman and two men were taken to the Chaman Civil Hospital along with the 20 other injured.
Balochistan Home Minister Mir Ziaullah Langove told The Express Tribune that angry protesters set fire to NADRA office and quarantine center, as he addressed an emergency presser in Quetta. "Troublemakers provoked the crowd to attack government installations and an investigation is underway," the home minister went on to say.
He said that the government would take decisions for the betterment of Pakistan, adding that, "If there is tension across the border, we will respond to it. Protesters wanted to cross the border and began vandalising property. The government will take those responsible for the incident to task. Islamabad closed the Chaman border amid security concerns with the government helping 20,000 people under the Ehsas program."
The Home minister also said, "We do not allow infiltration or aggression. The enemy is sitting across the border and spending billions of dollars to disturb the peace of Pakistan.
We are keeping an eye on all the threats of terrorism and steps are being taken to curb them," Home Minister said.
For the past two months, the All Parties Traders Union (APTU) has been staging a sit-in in Chaman against the border closure, demanding free movement of people across the Pak-Afghan Chaman border.
Pakistan closed the Pak-Afghan border at Chaman in March this year due to fears of transmission of the coronavirus. Earlier this month, Pakistan decided to formally legalise pedestrian and local trade on the Pak-Afghan Chaman border after Torkham for the first time, and for the first time in 70 years, only passports were allowed. According to officials, the decision was taken to address fears of terrorists and undesirable elements entering
Pakistan from Afghanistan via Chaman and large-scale smuggling.
Published in The Express Tribune, July 31st, 2020.