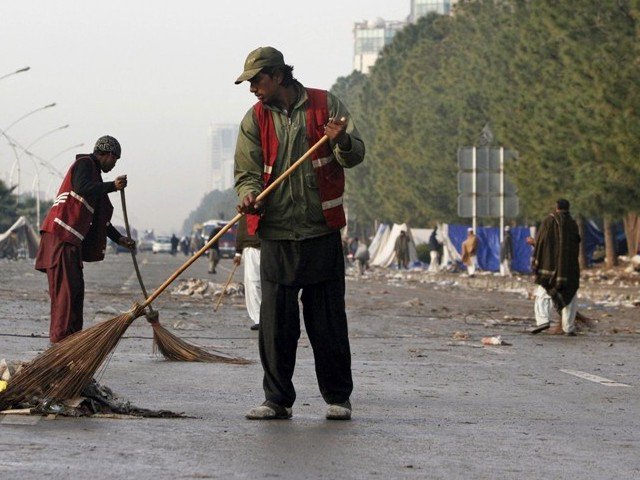 ---
Karachi Commissioner Iftikhar Ali Shallwani has directed all local government (LG) bodies in the city to ensure that no sacrificial animal offal is left lying on the streets of the metropolis on Eidul Azha.
Heading a meeting on Wednesday, Shallwani reviewed plans for the removal of sacrificial animals' offal on the religious festival. It was further decided that LG bodies would finalise their emergency plans after meeting the relevant deputy commissioners.
The commissioner also reviewed the situation faced by the port city during the recent spell of monsoon rains. "Keeping citizens safe from the inconvenience caused by the rains and picking up the offal of sacrificial animals is a challenge for all the institutions, and to deal with this challenge, they must take effective steps," said Shallwani.
The meeting further decided to cancel Eid holidays of the relevant staff in the administration and local government bodies.
Meanwhile, Shallwani stated that the Sindh government had established designated spots for slaughtering sacrificial animals in every district and union council (UC), in order to ensure cleanliness.
As many as 120 such points have been established in West district, 120 in Korangi, 119 in Central, 60 in East and 38 in Malir.
Published in The Express Tribune, July 30th, 2020.
COMMENTS
Comments are moderated and generally will be posted if they are on-topic and not abusive.
For more information, please see our Comments FAQ