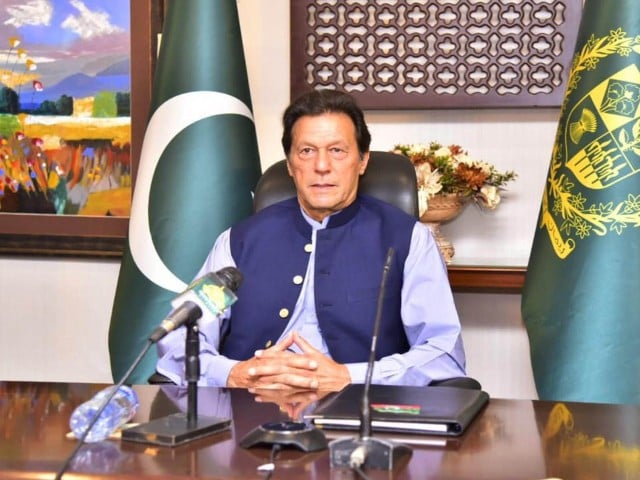 ---
As the suffering of Karachiites has raised many questions over the performance of the provincial authorities following the recent heavy rain, Prime Minister Imran Khan on Thursday asked the Pakistan Army to help in cleaning up the economic hub of the country.
The ongoing monsoon spell turned many roads in port city into rivers of filthy rainwater and left many houses and shops flooded. As many as 10 people, including children, have died in the last few days of rainfall in the metropolis.
The Sindh government, though, insisted that the situation "could have been worse" and claimed that the situation was "promptly" handled.
"The Sindh government has been implementing emergency [rainfall] measures under a comprehensive, integrated policy for several months. The situation is not 100 per cent, but at least we are in the field with our people," Local Government Minister Nasir Hussain Shah had said shortly after the rainfall.
"I have asked the NDMA Chairman to go to Karachi immediately and start the clean up in the aftermath of the rain," PM Imran said on Twitter late Wednesday.
"I have asked the Pak army to also help in cleaning up the city," he also wrote on his official Twitter handle.
Earlier on Wednesday, the premier said that the federal government would not leave the people of Karachi alone in this difficult situation, assuring that the government would take all possible steps to resolve the problems facing the Karachiites.
During the meeting, also attended by Science and Technology Minister Fawad Chaudhry, Governor Ismail apprised the prime minister of the situation after the recent rains in Karachi.
The prime minister sought to submit a detailed review report from the National Disaster Management Authority (NDMA) on the condition of storm drains in Karachi.
The Pakistan Meteorological Department (PMD) has predicted that Karachi, Hyderabad, Thatta and Badin among other Sindh cities are likely to receive rainfall with thunderstorm on Thursday.
Mirpur Khas, Sanghar and Nawabshah would also receive drizzle tomorrow [Thurseday], the weatherman added.
COMMENTS (1)
Comments are moderated and generally will be posted if they are on-topic and not abusive.
For more information, please see our Comments FAQ