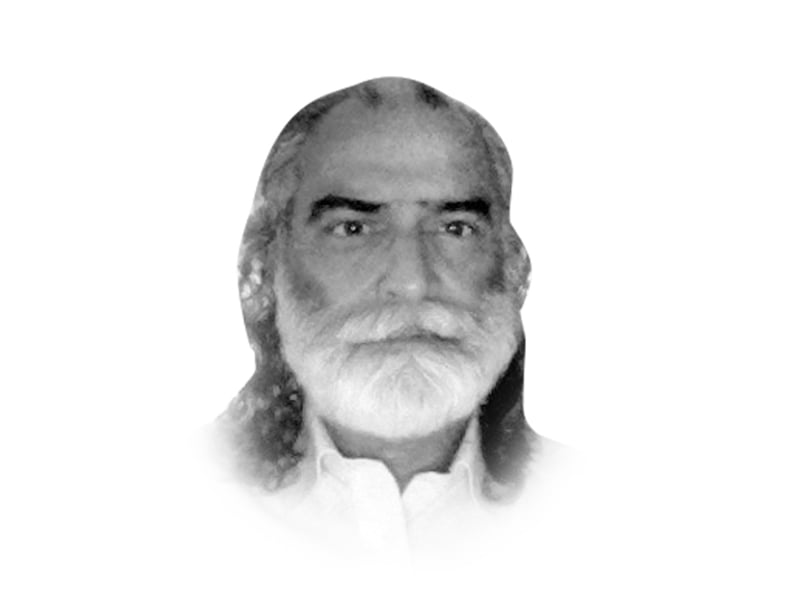 ---
Despite managing an overwhelming pandemic not so badly, it appears disaster management authorities at the federal and provincial level are better prepared for an anticipated flood disaster. But as you go down to districts and villages, preparedness appears to be negligible at best and non-existent at worst. This is a sure recipe of failure as short of preparedness at lower level will nullify the efforts of the top. This dichotomy needs some discussion. As most projects and programmes in Pakistan are partially or fully funded by donors and their involvement in designing and oversight happens to be frequent at the higher level, officials have to perform better. Moreover, scrutiny and accountability of state officials by media, civil society, think-tanks and opposition parties at capitals exist, though only relatively, while at local level, bureaucracy is free of any form of accountability. And if any critical voice emerges, it has often been subdued or manipulated.
Also, since public policy formulation is done by paper tigers (read: technocrats and bureaucrats) and they hate going to the people for whom they design public policies, the policies and plans lack the context and grassroots support. These two factors make local level governance shallow. No wonder civil servants have turned into mai baap (godfathers) though they deliver hardly any quality service to the public. This looks like "too many clouds but no rain". What if clouds don't cause rain each time they appear — just drought and hunger? Our governance is exactly like that proverb. No wonder, Pakistan is trailing all its neighbouring countries on social indicators.
Now let's look at disaster management. Pakistan's National Disaster Management Policy (NDMP), its plans and structures are largely a result of donor's money and expertise. On paper they look convincingly great. But, amazingly, despite many diversities the structures, organisations, their names (NDMA) and policy framework are similar in most Asian countries. For instance, NDMA exists in India, Bangladesh and some other south Asian countries. Nothing is wrong with having the same name.
The problem is with so-called experts and our technocrats who instead of making policy according to national and local realities cut the feet to fit one-size-all. Resultantly, problems not only persist for decades, they also give birth to many new problems. For instance, construction of embankments and spurs along rivers was thought to control flood disasters and riverbank erosion. It didn't. For instance, by 2016, according to Federal Flood Commission report, 2,742 protective structures have been built. Between 1978 and 2016, the country spent nearly Rs31,000 million on flood management system. Despite these staggering investments, losses did not decline. Rather increased manifolds. For example, losses during the first 60 years ($19 billion) of independence are equal to the total losses between 2010-2015. The flood control structures also created a false sense of security which attracted people to move closer to the river plain and influential landlords grabbed huge tracts of fertile land which led to massive corruption and interference in floodwater diversions. Just remember the debate that was triggered in the aftermath of 2010 super floods.
After the 18th Amendment, disaster management has become a provincial subject, but provinces have failed to legislate on it. Therefore, provincial disaster management authorities appear to be governed under a federal legislation. Moreover, National Disaster Management Act 2010 (NDMA 2010) envisages formation of structures at the district (DDMAs) and lower levels of governance. The DDMA must be formed under the law in each district consist of nine members — representatives of the health, education, local councils and revenue departments as well as NGOs and media. In 2014, Sindh government established DDMAs in all 29 districts. This paper reported on April 20, 2017, "The District Disaster Management Authorities (DDMAs) — key players in dealing with any kind of calamity or disaster — have been lying non-functional for the last two years." This is unfortunately true even today. The situation in the capital is also pathetic. Director Sanitation of Metropolitan Corporation of Islamabad claimed in April that nullahs in G-6 and G-7 were cleaned under the Clean and Green Pakistan initiative last. Nullahs (streams) of the city have not been cleared of debris the days (July 5 and 12) our team visited the nullahs. Sadly, the Supreme Court order of March 14 is being ignored too, which directed the authorities to clean the nullahs before flood season.
In short, except Rescue 1122, which is busy holding mock drills in districts, hardly anything visible is taking place.
And if websites are any indicator, most districts don't show any form of fully functional disaster management authorities. Under the law local councils are to be responsible for disaster management. As powerful elected councils don't suit to provincial political elite and civil bureaucracy, local councils were kept weak or abolished because strong local councils could make them accountable to public scrutiny. As a result, the 18th Amendment despite its many benefits including strengthening of the federation has miserably failed to improve governance in provinces and its most devastating impact could be felt at the district level and below as the provincial elite doesn't want to share economic, administrative and political powers with local councils.
Governance has become whimsical. A district is lucky if the head of the district administration (DC) is efficient and hardworking. Its governance is likely to be better than a district where the administrator is not interested to serve the people. For instance, according to a flash survey the citizens in Faisalabad and Rawalpindi reported that lockdown and SOPs are being implemented more rigorously than Multan and Muzaffargarh.
The same is true as far as preparedness for the anticipated flood is concerned. Pattan Development Organisation, with whom I am associated, has been working with disaster-prone communities since the 1992 superfloods and is currently working along River Chenab between Trimmu Headworks to Head Muhammad Wala (District Muzaffargarh). Besides community-centred advocacy, we have been assisting flood prone communities to enhancing their resilience through training, drills, knowledge increase and by introducing community based early warning system. According to our partner communities and field teams some districts are following SOPs rigorously while others are not. But most reported that they didn't see any officials checking strength of embankments, required repairs have not been done, safe places for evicted people have not been shared with riverine communities and civil society organisations, etc.
What is to be done? 1) Introduce local government system in all provinces that is empowered in the light of Article 140(A) of our Constitution; 2) synchronise the LG Acts with National Disaster Management Act 2010; 3) each province should enact provincial disaster management act; 4) build resilience of flood-prone people instead of too much focus on physical structures. Finally, amend the existing disaster management legislation in light of our context, social dynamics, cultural practices, needs of the people and environment. And this could be achieved only when the role of civil bureaucracy is rationalised and they are made accountable through structural reforms.
Published in The Express Tribune, July 28th, 2020.
Like Opinion & Editorial on Facebook, follow @ETOpEd on Twitter to receive all updates on all our daily pieces.