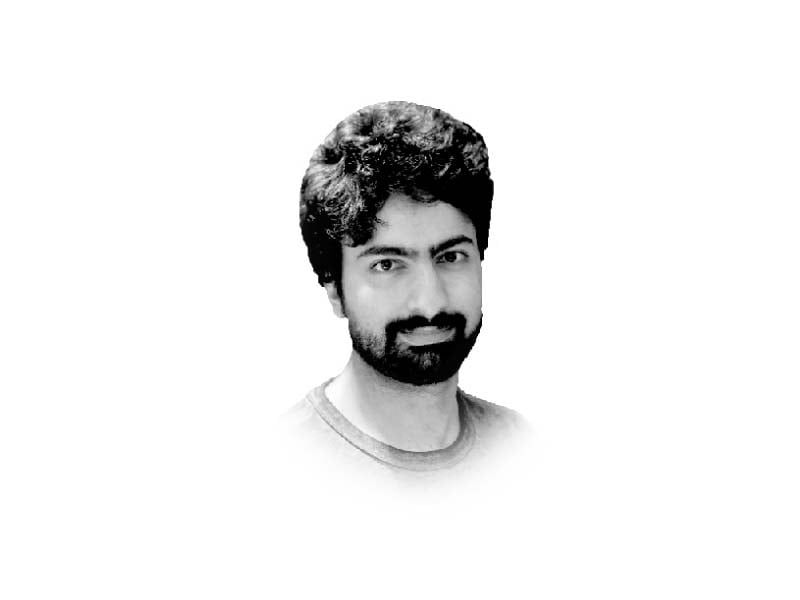 ---
This is how rights die: chipped away piece by piece until there is nothing left but a memory of what was lost.
Over the course of last week, the Government of Punjab has made a two-pronged attack on freedom of expression. The first attack came with the Punjab Curriculum and Textbook Board coming out of hibernation and banning over 100 textbooks in Punjab for allegedly containing anti-state content. The second came through the Punjab Tahhafuz-e-Bunyad-e-Islam Act, 2020.
Both statutes allow books to be banned in Punjab. In the former's case, this is limited to textbooks. While the latter can ban any books being sold in the province. So, they raise identical issues from a legal and principled perspective.
Legally, under the Constitution, speech and expression can be restricted in the interests of certain legitimate state interests given in the Constitution (security and defence of Pakistan, public order, etc) as long as those restrictions are "reasonable". Both statutes replicate these interests word for word in empowering the government to ban books. However, how these restrictions are practically implemented is what determines if they are in line with the Constitution or not.
Therefore, merely stating that something is "anti-state" is not enough to fulfil the constitutional requirement for determining whether a restriction on speech is "reasonable". In fact, this is a mixed question of fact and law that requires serious application of mind.
For example, let's say the Board wanted to ban a textbook for being against the security or defence of Pakistan — the only legitimate restriction on speech that comes close to an anti-state category. Article 260 of the Constitution defines the "defence of Pakistan" as meaning a threat to the territorial integrity of Pakistan. Furthermore, the Supreme Court has held that there must be a "clear and present" danger to the country for this restriction to be considered "reasonable" under the circumstances. So, before the Board can ban a textbook under this category, it would have to show that the textbook had the potential to be an immediate danger to the territorial integrity of Pakistan. A pretty high threshold that requires a strong factual justification.
Looking at some of the examples of the books banned by the Board, it is clear that these legal requirements are not being fulfilled. One mathematics textbook was banned because it had a picture of a pig, while another book was banned because it contained a quote from Gandhi. This sort of arbitrary decision-making is unlawful under both the Constitution and the Board's own Act.
Furthermore, Article 10A of the Constitution requires the Board to give a publisher of a textbook a fair hearing before they pass a decision. However, the Managing Director of the Board has gone on record to state that no hearing was given to any publisher before the bans were imposed.
Our Constitution says many things, but how it is implemented in practice is often completely different. Which is why the Punjab Tahaffuz Act, 2020 seems so ominous. If the actions of the Board indicate anything, it is that we can expect the same sort of unconstitutional and arbitrary decision-making under this new legislation which empowers the Director General, Punjab to confiscate any book or refuse permission to print any book which is prejudicial to the national interest. The DG has absolute discretion to decide what books people should be reading in Punjab. If he is anything like the Board, any book including pigs, Gandhi, or whatever he thinks is against our national interest will be banned.
Apart from the legal issues, the actions of the Board provide an insight into our country's misplaced educational priorities. Rather than improving the myopic discourse within our textbooks which glorify war and violence, peddle nationalism, and often lie about history outright; state resources are being used to ban books showing pigs and quoting Gandhi.
The Government of Punjab isn't concerned about educating our children, but concerned with making sure critical thinking is suppressed.
While there are many ways to explain why the Punjab government is taking these actions, perhaps none fits better in the grand scheme of our country's distaste for critical thinking than the objective of preventing anyone from questioning the status quo.
In a recent column, I wrote about how control over discourse is an essential condition of retaining power over people. Whoever controls the dominant narrative controls the people. This theory, by Michel Foucault, is applicable here. Those in power hope to control what people believe to be true. This requires eliminating all thought that does not fit the dominant narrative. Critical thinking — a thought process that leads to questioning the status quo and hence those in power — must therefore be eliminated.
Justice Thurgood Marshall of the Supreme Court of the United States once wrote: "If the First Amendment means anything, it means that a State has no business telling a man, sitting alone in his own house, what books he may read or what films he may watch. Our whole constitutional heritage rebels at the thought of giving government the power to control men's minds."
Our constitutional heritage seems to rebel at the thought of critical thinking entering the minds of our youth.
Published in The Express Tribune, July 28th, 2020.
Like Opinion & Editorial on Facebook, follow @ETOpEd on Twitter to receive all updates on all our daily pieces.