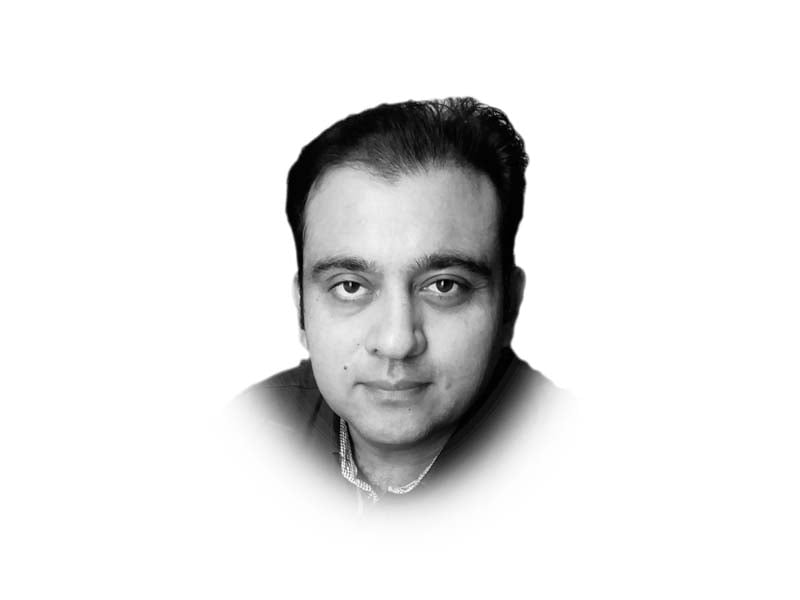 ---
The Prime Ministers of Pakistan and Bangladesh recently spoke by telephone, a rare high-level contact between the two countries, raising hopes of a thaw in their otherwise frosty relationship. The official handout issued by the PM Office in Islamabad suggested that the two leaders discussed bilateral ties as well as the Covid-19 situation. PM Imran Khan extended an invitation to his Bangladeshi counterpart Shaikh Hasina for a visit to Pakistan. On the face of it, interaction between the two leaders should have been an ordinary development. But the fact that relationship between Pakistan and Bangladesh continued to deteriorate since 2009, this telephonic conversation was more than just meets the eye.
Relations between the two countries have remained tense for the last many years. The two countries have yet to overcome the bitter memories of the 1971 events that led to the creation of Bangladesh.
What led to the current low in their ties was the decision taken a few years ago by the incumbent government of Shaikh Hasina to try and execute several leaders of Bangladesh's Jamaat-e-Islami on charges of committing war crimes in 1971.
Pakistan was against what it called politically-motivated trials. It also accused Dhaka of violating the 1974 trilateral agreement between Pakistan, India and Bangladesh. Under the agreement, all countries including Bangladesh had agreed not to pursue cases against people involved in the 1971 events.
The relationship between the two countries worsened to the extent that Pakistan's National Assembly in 2016 passed a unanimous resolution condemning the execution of JI leaders.
Not just that, the Bangladesh government also refused to approve the appointment of Pakistani High Commissioner for 20 months. Islamabad eventually had to make the fresh proposal for the appointment of Imran Ahmed Siddiqui as envoy to Dhaka. His name was finally approved by Dhaka in November last year. Siddiqui joined the Pakistani mission in Dhaka in January, raising hopes of a thaw in their ties.
Siddiqui since then is believed to have been quietly working to reset the troubled ties with Bangladesh. On July 1, he held an important meeting with Bangladesh Foreign Minister AK Abdul Momen in Dhaka. The rare meeting was described as a courtesy call by both sides, but in reality, it was much more than that. Indian media reports expressed alarm over the meeting between the Pakistani envoy and Bangladeshi FM, claiming Islamabad was trying to take advantage of India's preoccupation with other issues.
New Delhi and Dhaka have longstanding ties and those relations further deepened when Indian PM Narendra Modi came to power in May 2014. India has exercised great influence over Bangladesh and took full advantage of PM Shaikh Hasina Wajid's mistrust with Pakistan.
But India and Bangladesh ties suffered a major blow when the Modi government last year passed a controversial Citizenship Amendment Act (CAA). The law had triggered massive protests in Bangladesh and in March, Modi had to cancel his visit because of growing anti-India sentiments.
In the middle of this, China also made inroads in Bangladesh by offering economic and other partnership. Dhaka is already part of the Belt and Road Initiative (BRI). As a result of this cooperation, Bangladesh surprisingly kept quiet over the recent military standoff between India and China.
Observers believe that the changing dynamics offered a good opportunity for Pakistan and Bangladesh to revisit their troubled ties. But the telephonic contact between the two PMs is only a 'baby step' as there are many complexities involved in this relationship. According to a senior Pakistani official, there is a possibility that Shaikh Hasina will use Pakistan and China cards as leverage in her government's dealing with India. Nevertheless, Pakistan must continue to seek rapprochement with its erstwhile eastern wing.
Published in The Express Tribune, July 27th, 2020.
Like Opinion & Editorial on Facebook, follow @ETOpEd on Twitter to receive all updates on all our daily pieces.
COMMENTS
Comments are moderated and generally will be posted if they are on-topic and not abusive.
For more information, please see our Comments FAQ