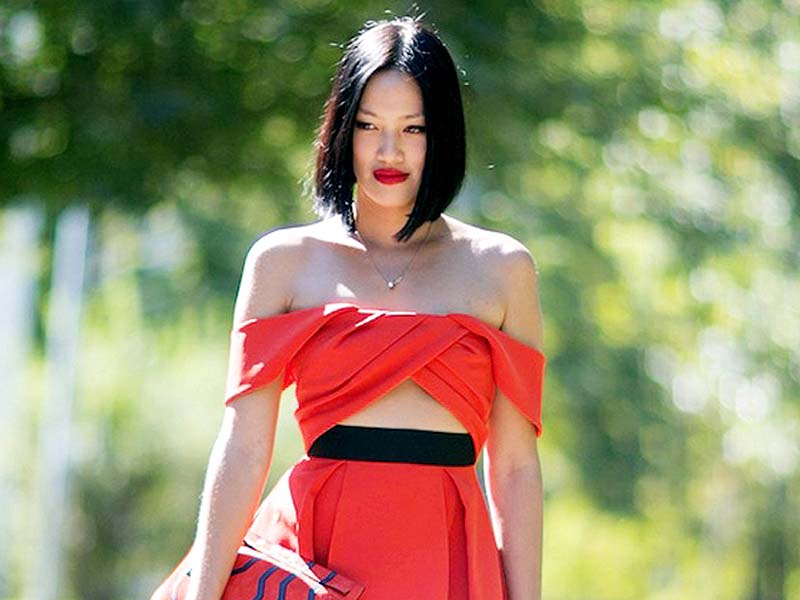 ---
Covid-19 has slowed down the world except the world of fashion. Each season we see new and stylish trends and while everyone is trying to stay safe and protected, it has not stopped fashionistas from experimenting and trying out the latest trends. Here are the necklines loved by all IT girls.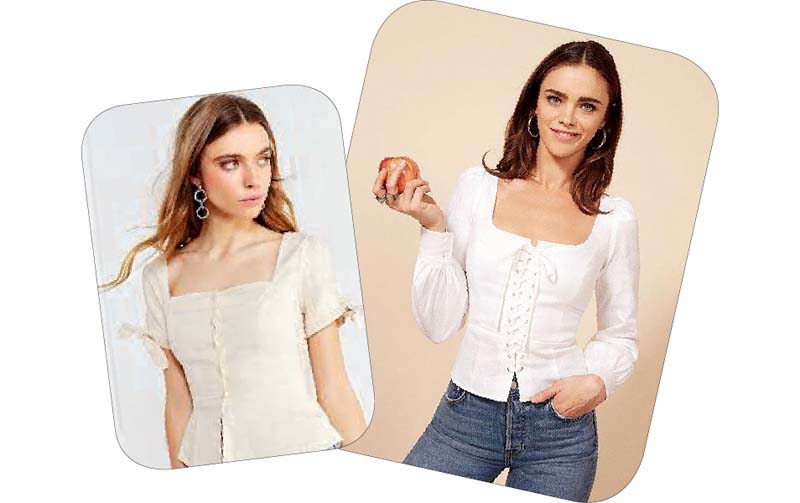 The Square Neckline
We adore this neckline. From dresses to tops, as long as it's a square neckline it is automatically considered chic. It is not only fuss free and stylish but also gives the impression of an elongated neck. You can style this neckline with dainty neckpieces or chunky statement chains. You'll find this neckline incorporated in almost all brands and designers' latest collections. After years of disappearance (which typically happens in fashion), this trend is now back and revamped!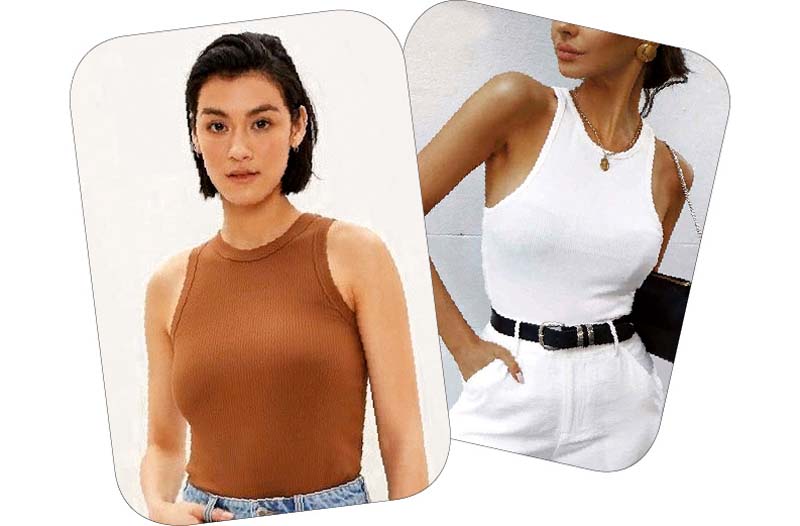 Crew Neckline
The crew neckline has a rounded style that's cut close to the neck. This style is amongst the more conservative neckline options and can be seen with any length of sleeves or even sleeveless. This neckline has been trending for a while. All famous high street brands feature this neckline with ribbed tops. Dresses with crew necklines are particularly appropriate for professional occasions and can be styled with a statement necklace that sits just as close to the neck. This style looks especially good if you have a long neck to accentuate.
Sweetheart neckline
We are definitely crushing over the sweetheart neckline for summer. Bonus point if this neckline is featured with puffy sleeves or frills. The sweetheart neckline gets its name for resembling the curves at the top of a heart. It's also a particularly flattering detail that accentuates and frames a woman's upper body. Style this neckline with layers of necklaces or statement earrings.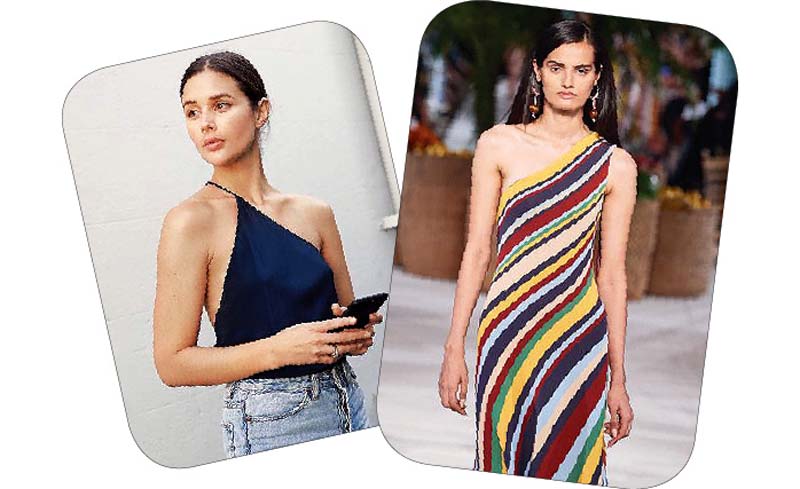 Asymmetric neckline
Asymmetric neckline has been popular for a while and looks like it is here to stay! One reason why we love asymmetrical necklines is because they're pretty much flattering on every body type. This is mostly because it draws attention to your upper body and highlights the face.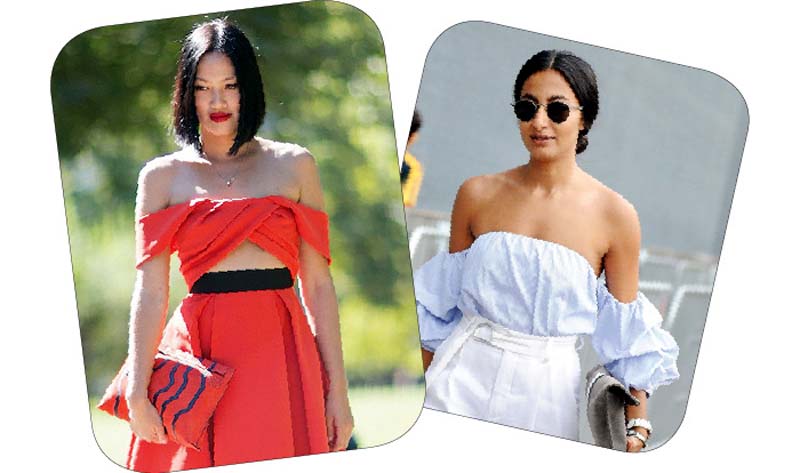 Off shoulder
The off shoulder necklines have regained massive popularity! This style is equal parts bold and feminine. Fast forward to 2020 and shoulder-bearing pieces are firmly back on the fashion radar! From influencers to designers this trend is loved by all. Turn heads around as you flaunt this style!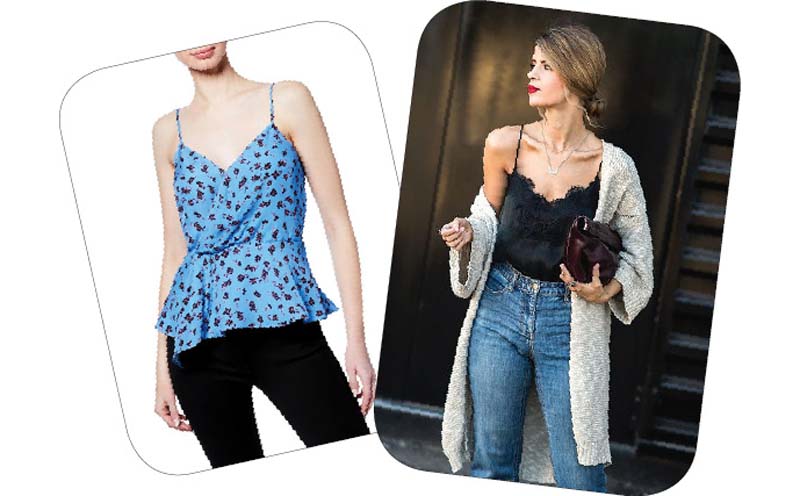 Strappy V Neckline
As the name suggests, this neckline style features a V neck front with strappy shoulders. This neckline is commonly seen on camisole and lingerie style dresses, which have been among the big trends for a while. It's feminine, trendy and looks effortlessly stylish. This neckline looks especially great with soft, flowy fabric. It's a type of neckline that also leaves the neck, upper chest and arms bare. Perfect for someone who is not afraid to show some skin!