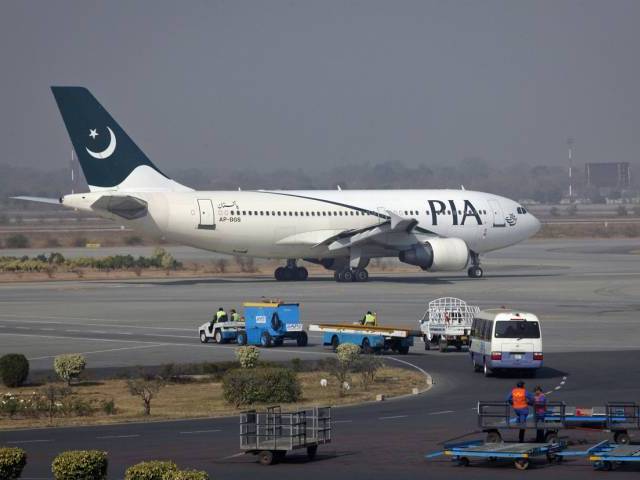 ---
LAHORE:
One of the PIA pilots dismissed from service over dubious credentials moved the Lahore High Court on Friday against the Civil Aviation Authority's (CAA) move to suspend his licence.
The petitioner, Bilal Chughtai, informed the court that the CAA had suspended his airline transport pilot licence after accusing him of having somebody else appear for his written examination.
He added that the CAA issued him a notice in July informing him that his licence would be revoked if he failed to file an appeal against the decision within two weeks.
The petitioner maintained that the CAA director general had been authorised to review an appeal against his own decision which was unconstitutional and contrary to the principles of a fair trial.
He further informed the court that the CAA director general has suspended his licence without allowing him the opportunity to clarify himself.
The former pilot pleaded the court to declare the CAA's decision an unconstitutional move and issue directions for the restoration of his licence.
He also requested that his licence be restored until the court delivered its verdict.
Earlier this month, the CAA suspended airline transport pilot licences of 48 PIA pilots and they were given two weeks to submit their response.
The federal cabinet also approved the dismissal of 28 commercial pilots whose licences were found to dubious after an inquiry.
The 17 pilots, who include first officers, were already grounded last year and the CAA director general has issued the notification after the government's approval.
The credentials of over 160 pilots are being investigated and action would be taken against them soon.
Last month, the aviation minister told parliament that 262 pilots of the total 860 in the country had "suspicious flying licences" and would be grounded immediately.
Later, PIA announced that it will ground a third of its 434 pilots on suspicion that they held "dubious" licences and flying certificates.
Sarwar said criminal proceedings would also be initiated against pilots with the alleged fake licences as the government could not allow anyone to put the lives of its citizens at risk.
The development came as an inquiry into a PIA crash in May, in which 97 people were killed, pointed to pilots not following procedures.
The CAA DG said some discrepancies had arisen during the computerised examination of the licensing process in the forensic scrutiny, leading the authority to ground the suspected pilots and take them off from flying duties.
"The 'suspect' pilots have been asked to defend their licences in accordance with the Pakistan Civil Aviation Rules, 1994," he added.