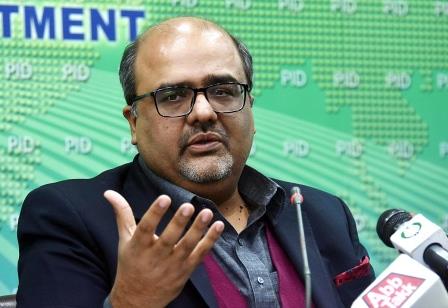 ---
ISLAMABAD:
The status of special assistant to the PM on accountability and interior Mirza Shahzad Akbar has been upgraded to that of an adviser with the authority of a federal minister.
Akbar, who is also the chief of the Assets Recovery Unit, earlier enjoyed the status of a minister of state. Now that he has been appointed the adviser to the PM on accountability and interior, his status is equal to that of a federal minister and that will grant him access to parliament.
According to a notification issued by cabinet secretariat, President Arif Alvi, on the advice of Prime Minister Imran Khan, has appointed Akbar as "the adviser on accountability and interior with the status of a federal minister with immediate effect".
Akbar "shall cease to hold the office of the special assistant to the prime minister on accountability and interior consequent upon his appointment as the adviser", it further read.
Furthermore, the status of the PM's adviser on climate change, Malik Amin Aslam, has been changed to that of a special assistant.
Interior Minister Brig (retd) Ijaz Shah will be the "minister in-charge" of his ministry while Akbar will look after the affairs of the Federal Investigation Agency (FIA) and some other departments that fall under its domain.
The Cabinet Division will notify the interior secretary to issue directions to the ministry's departments to consult with Akbar on their affairs.