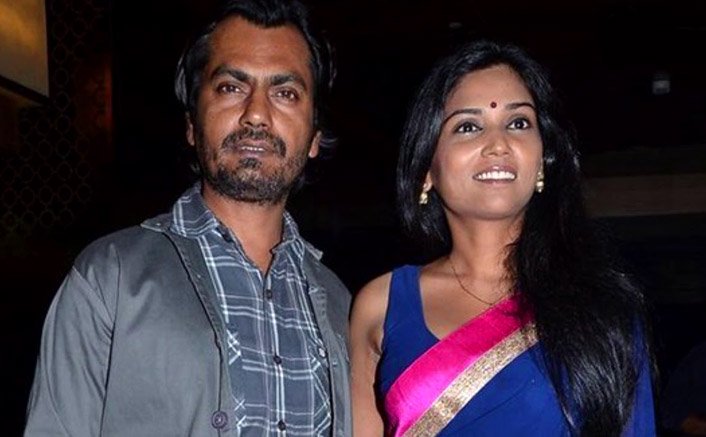 ---
Actor Nawazuddin Siddiqui's divorce is taking a turn for the worse. According to Hindustan Times, his estranged wife, Aaliya aka Anjana, has issued an open letter to him, amid their ongoing public divorce. Aaliya has accused Nawaz and his family of emotional and physical abuse.
In a recent tweet she wrote, "Every single thing or right I have sought in the family towards my own life's existence and self respect and in return have only been replied to by 'well planted' mouthpieces Every time for the longest of my 10 years of my married life."
Adding on, "Your brother in particular or then other brothers only faces changed. Your manager? Your hired PR machinery led fake news attacking my character— time and again? Or your hired legal councilors or wives of those very brothers and their notices ... (sic)."
To A STAR who boastingly thinks he is INVINCIBLE under his own created enigma of stardom but failed miserably as a human being. ( let alone being a husband or a dotting father.) pic.twitter.com/a4rpohCbqO

— Anjana Anand kishor pandey (@anjana_kishor) July 16, 2020
She continued noting that she will stay adamant in her fight. "While you believe in quantity in the number of ill directed notices riding on misplaced sensibilities under the realm of your stardom ,I will only serve you with more quality and evidences in this fight as we go along ! That's a promise of ... a fight of a mother ... a fight of a Wife .... a fight of a resurrected soul against all the tortures which I have faced at the hand of you /your family for 10 long years . With my heart where it belongs for the love of my kids."
Earlier on, Aaliya reportedly had told a news portal that her soon to be ex-husband has stopped supporting her financially. As a result she is unable to pay their school fees. She further stated that she is facing a financial problem due to it and had to sell her car to stay afloat.

Back in May, Aaliya had sent Nawazuddin a legal notice demanding a divorce and maintenance from him over issues related to their married life.

According to Bollywood Life, Aalia in an interview said, "Problems (in the marriage) had begun long before, but I wasn't bringing them forward. I was trying to solve these issues, waiting for them to get better. I finally had to take this decision."

Accusing Nawazuddin's family of physical and mental torture, she further old the outlet, "Nawaz had never raised his hands on me, but the shouting and arguments had become unbearable. However, his family has mentally and physically tortured me a lot. His brother even hit me."
Have something to add to the story? Share in the comments below.
COMMENTS
Comments are moderated and generally will be posted if they are on-topic and not abusive.
For more information, please see our Comments FAQ