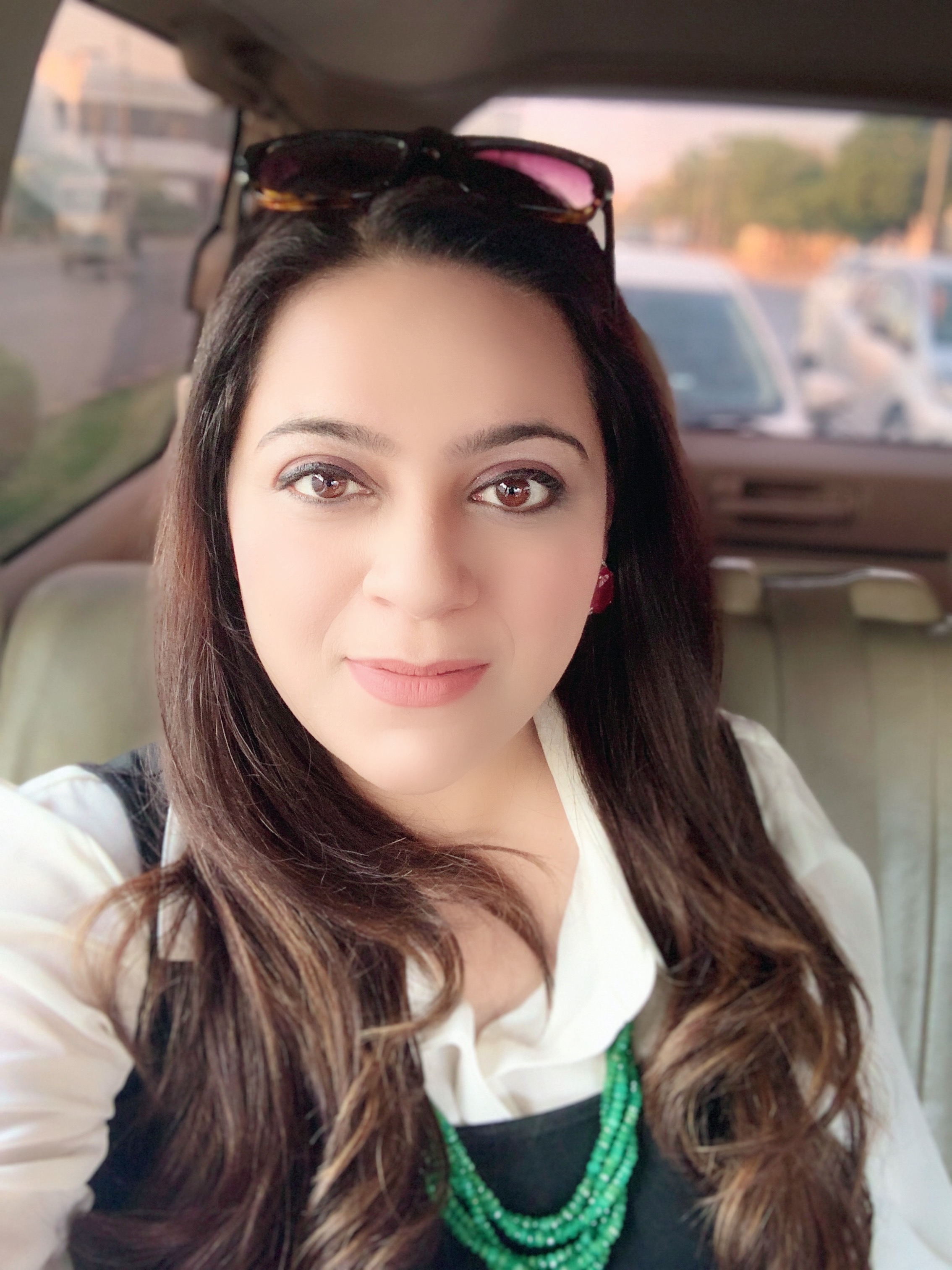 ---
Summer sun, something's begun!
It's monsoon season in Karachi, so social media will be inundated with rainy shots of rooftops and balconies, plates of pakoras, random wet street views, but certainly, that's all we saw this week! Since the rains are twice yearly affairs in K-town, they're treated like precious celebrity sightings. No one believes in just living in the moment anymore, scrambling to commit images to phone memory, as if a moment doesn't exist if it's not photographed.
Please note how none of the romanticised posts showed the flooded streets, overflowing potholes dubbed as the dancing fountains of Karachi, falling buildings or sparking hazardous electricity poles; casualties waiting to happen. Did I mention power outages as soon as the first raindrop hits the asphalt? Imagine that! It's the year 2020 and we still can't retain electricity when it gets wet outside. And that's the monsoons for you. Tea, pakoras, leaky ceilings, no electricity for hours on end, but "Dekho, baarish ho rahee hay!"
Today, I was having one of those "deep" moments and thought, why is it so hard for people to wear masks in public? After all, we have collectively been wearing masks of one kind or another, all our lives, sometimes more than one, simultaneously. We pretend to be the most inclusive, non biased, God-fearing, equality-loving people of all, but our biases run so deep that they're seen as the norm. The reality is starkly paradoxical. Truth be told, our people want to post "Black Lives Matter," but get bent out of shape at the mere mention of including religious minorities in any sort of public office.
We don't bat an eyelid at police brutality in our own country nor do we acknowledge the crimes against minorities of our own, including forced conversions. Like I've repeatedly said, we are a confused, convoluted nation, where our colonial hangover might be present, but our disdain for any other darker or differently coloured ethnicities is horrific. A high amount of melanin is thought of as a karmic sin, women scramble to find gori chitti bahus for their their khojja sons, whitening creams are multi-million dollar enterprises, "Bengali" is the equivalent of a curse word, people shell out bundles to get glutathione injections to become fairer (which explains why every dark-skinned girl we grew up with is now peaches and cream complexioned) but we proudly proclaim that black lives matter. The irony here is sinister, not funny. Think about it, we even have sects in sects, divisions in divisions and our peculiarities don't even end here, but we will talk about racism and biases abroad, because it suits our imaginary narrative. It's the equivalent of "main karoon toh raas leela, tum karo toh character dheela," same dance, selective interpretations.
If pretension is all it takes to get people in line, I welcome upper-end local designers making pretty masks with insane price tags for the "trendsetter" circle to colour coordinate their outfits and take a million selfies for their snaps. Let record show though, that Lahori aunties did it first, with blinged masks made by various bridal couture designers to match their gaudy clothes and even gaudier personalities for small, intimate weddings they attended during the pandemic, with just 500-600 close relatives and family friends, after the hosts cut out 80 per cent of their guest lists in "accordance with the law".
Maybe now, we will cover our faces in style, having the incentive to show off one of a kind masks, because any mask is better than no mask, or so World Health Organisation says. Let's see how soon China can have a steady stream of knock-off Gucci, Hermès and LV masks in production, so we can witness a whole lot of "it-girls, influencers and uber-richè people" sport them. It's not like the rest of us are oblivious to where the 21 colours of the same Kelly bag come from, that every tween and their mother has these days, considering each costs nearly Rs 2million. We showcase a poor nation of rich people, atleast where it really matters: on Instagram.
Side note to myself: must talk about the knock-off industry and how the Pakistani 'haute monde' keeps it alive, at some point in the near future.
Masks or burkhas, Hermès or Bata, one thing is for sure: Mazar-e-Quaid and Seaview must really be missing the buoys and girls this romantic rainy season. After all, when the city morphs into Venice, eik date toh banti hay, yaar! Fortunately, 2020 also means that those who grew up with white sari rain dance songs like Tu cheez bari mast mast, are now most probably in their late 20's to mid 30's and the only dance they're engaging in is either on their spouses/in-laws fingertips or running after their whiny, bratty, over-entitled kids' incessant tantrums.
Remember the classic It's raining men, hallelujah it's raining men? It's raining, not men but cats and dogs, viruses and dirt, squashed dreams of romance and the realisation that life as we knew it is gone and might be what it is now, for a long, long time to come.
Here's hoping though. Keep safe, keep indoors and wear a mask, regardless of what brand it is! And don't be touching those electricity poles, especially when the roads are wet, lest you want to serve up a barbecued version of yourself pre-bakra Eid.
Scorn Republic is a bi-weekly satire column commenting on trending topics and societal happenings