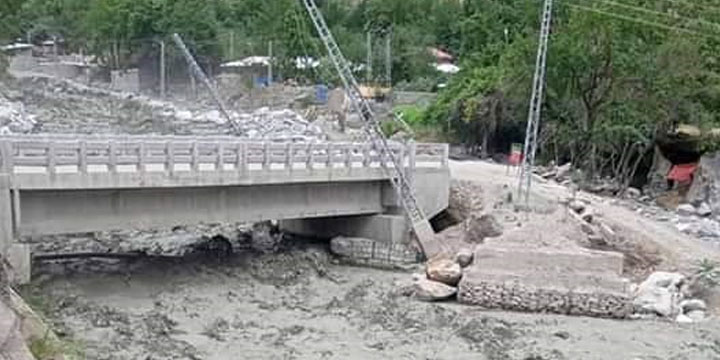 ---
CHITRAL:
Chaos reigned in Golen Gol area of Chitral on Monday due to a glacial lake outburst flood (GLOF) for the second consecutive year.
A girls' madrassa in Azghor village, livestock, vehicles and sheds were swept away as the floods inundated footpaths and roads and broke bridge embankments. The Golen valley was also cut off from the rest of the areas as there was no road access.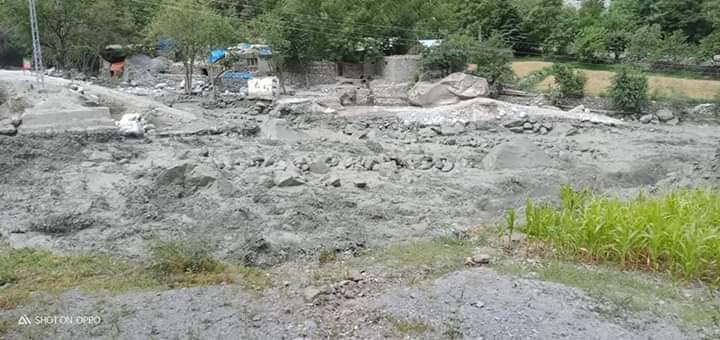 The floods occured after a glacier exploded in Azghor area, said local eyewitnesses. That coupled with rains caused the flooding, they said.

Last year in July, flash floods left at least 70 people stranded after Jam Ashpar glacier burst overnight. The floods had wreaked havoc, taking down houses, livestock and roads. Only recently Rs400 million had been set aside for flood rehabilitation in the area as it awaits restoration yet.
In 2015, a similar incident killed at least three people and caused extensive damage to property and infrastructure and affected more than a quarter of a million in Chitral.