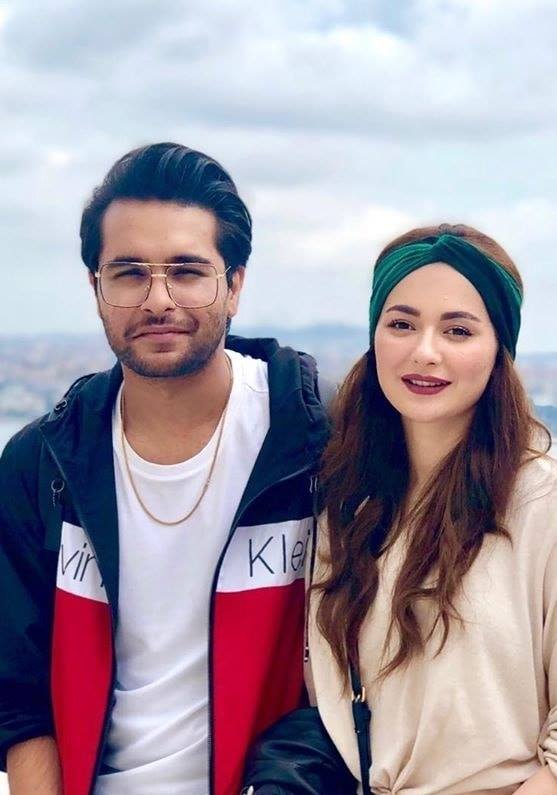 ---
In a recent live chat with best friend and singer Aima Baig, actor Hania Aamir revealed that she and singer Asim Azhar are not in a relationship.
A snippet from Aamir's latest live session with Baig has been doing the rounds on social media since last night. The snippet shows Aamir responding to a question by a user who asks whether if she is still with Azhar. To this Aamir says, "He's asking if we're still together. We're friends, we're not together, we're not dating, we're not a couple. But we are best friends."
To this Baig, astonished, says, "ye tou mujhe bhi nahi pata tha (even I didn't know about this)." Aamir then ensures her that she's not making anything up, "No no listen, actually, we're great friends. We're there for each other and I even played a part in his video."
She then revealed something else she's working on, "And I'm going to make him help me with a song that I'm doing. He's going to be there for that and I hope I can make him do it."
Aamir then adds, "But as far as relationships and 'are you together?' is concerned, I'm not with anyone."
"Her boyfriend is her work these days," quips Baig in response, to which Aamir concludes saying, "My work these days and myself these days."
Have something to add to the story? Share it in the comments below.