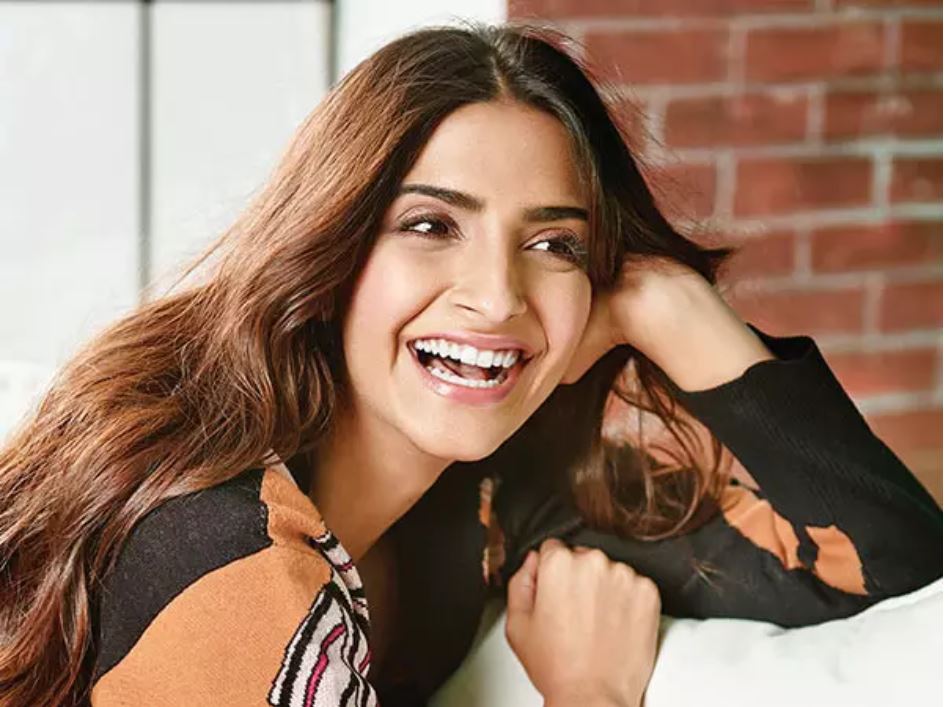 ---
Bollywood star Sonam Kapoor is in sync with her sensibilities as an actor and enjoys the universe that's hers to keep as a wife. But the quarantine has now also exposed her to her own privilege, which she talked about in her latest interview with Filmfare.
Starting off with a discussion about her routine during lockdown, the actor revealed that she doesn't mind doing the same things every day. "It keeps me sane," she said. "My husband wakes up at 5:30 am and I wake up between 6:30 – 8 am. I have jeera pani and two glasses of hot water with lemon." Her day is then followed up by coffee, a 40-minute walk on the treadmill, suryanamaskars (sun salutations) and cooking.
Not only does Kapoor exercise extensively and regularly but also only knows how to cook vegetarian meals. "My specialties include Sindhi kadi, aloo tuk and South Indian curry, since I love South Indian food," she revealed.
The Veere Di Wedding star then discussed the things she realised in quarantine which she wouldn't have otherwise. "You realise how privileged you are," she confessed. "You understand how good a life you lead as compared to others. I've only been grateful this whole time as opposed to being frustrated that I'm stuck at home."
After deep contemplation, Kapoor further relayed that although everyone is dealing with the same storm, their struggles are different. "We're all in the same storm but in different boats. I'm grateful that mine is comfortable, nice and warm and has enough food."
She went on to address how many are anxious about the economic consequences of the pandemic, but it would be wrong of her to give them any advice. "I come from a place of privilege. Thus, I can't even begin to understand what so many are going through. So I can't say anything to anyone without sounding condescending." When asked if it was marriage that set her anxieties to rest, Kapoor responded in the negative. Addressing an earlier social media post of hers, the starlet reinstated that the only reason she could develop a healthy relationship with her husband was because she came to terms with who she was before meeting him.
"I realised that a man or my work can't complete me. I have to be complete within myself. As soon as I figured that out, I met Anand," revealed the Raanjhanaa star.
She further responded to being labelled 'domesticated' post marriage and insisted she was never a wild child to begin with. "The only wild thing I do is speak too much. Otherwise, I'm the most boring human being you'll ever meet."
Kapoor swore that she's never had affairs, nor has she ever taken pills with her wine "like other heroines" and that she doesn't even drink. "I'm so boring," she laughed. "I'm rolling around with my book and not with any man in bed."
Have something to add to the story? Share it in the comments below.