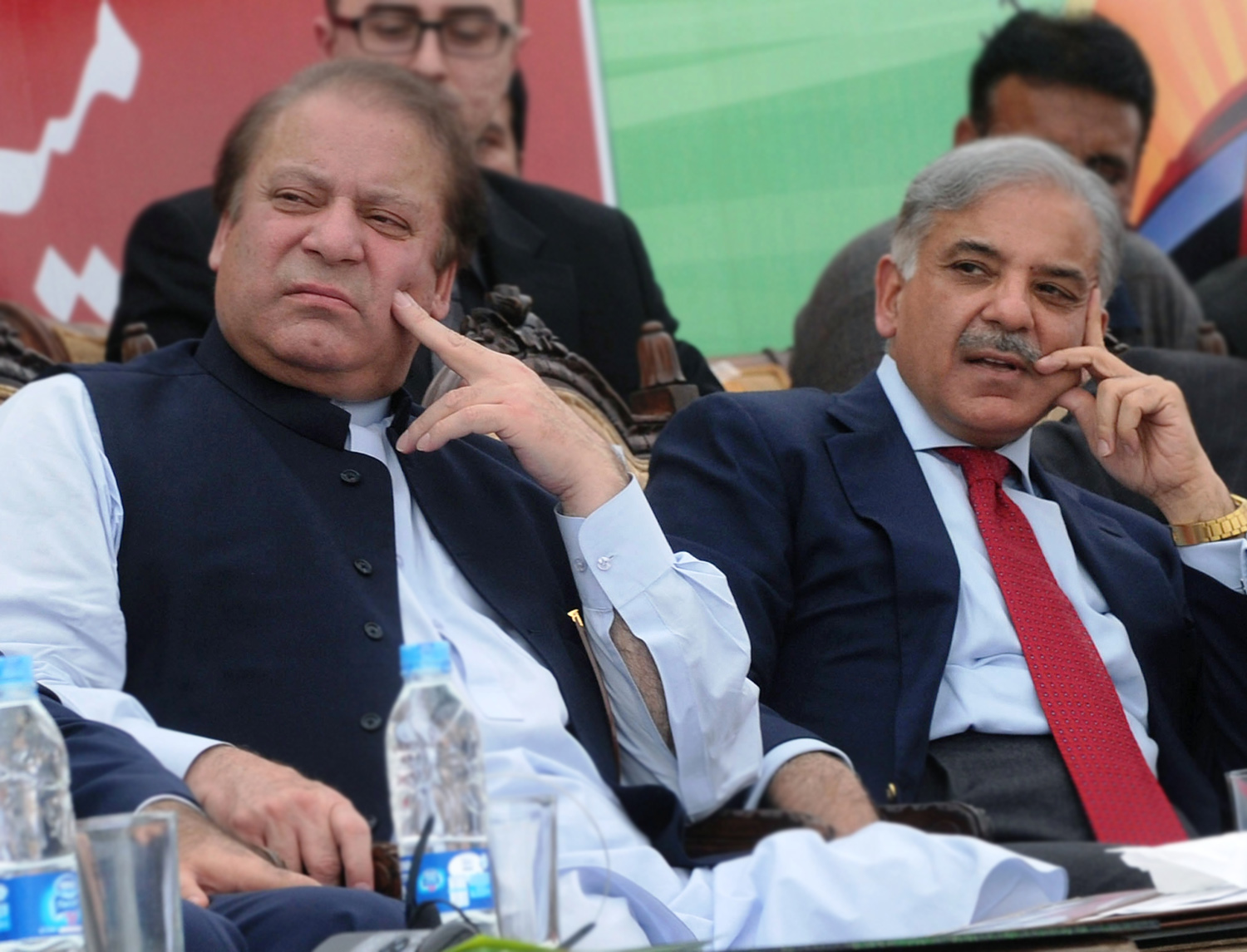 ---
LAHORE:
Abu Hafas Muhammad Ghiasuddin, a PML-N MPA from Narowal, has taken a jibe at the party leadership for criticising him and some other MPAs over meeting the Punjab chief minister as he met him for the third time this year on Thursday.
"When PML-N President Shehbaz Sharif calls PPP Chairman Bilawal Bhutto Zardari to exchange pleasantries though Shehbaz had back in 2013 threatened to drag Zardari on the streets of Lahore, Karachi and Larkana, is not against party policy, but when an MPA exchanges greetings with a chief minister of the opposite party, it is," Ghiasuddun mocked the policy of his party leadership.
MPA Ghiasuddin told The Express Tribune that he had a brief audience with Chief Minister Usman Buzdar on Thursday while he was leaving the Speaker's Chamber after a meeting.
He said that his meeting with the CM was purely for the betterment of his constituency, adding that an MPA's meeting with the prime minister or the chief minister is not against any party policy.
"What my party thinks is irrelevant. I have never voted against my party's will, which is what is needed to prove my loyalty."
He lashed out that they were not slaves and had the free will to meet whoever they desired.
"Our party leadership has the right to meet anyone they desire and call just about anything party policy," Ghiasuddin said. "This is not how politics work. What is our party's policy? PML-N calling PPP a band of thugs and later joining forces with them to give PTI a tough time, is this what our party policy is."
He asked why the PML-N voted on the army extension bill and the PML-N went in the general elections with the slogan of "vote ko izat do".
He said that there are no rules and policy for the party leaders but everything leaders say or do should be perceived by followers as party policy.
He said that his party could not de-seat him for meeting the CM or the PM and he would continue doing so when his people needed it. "I believe that the PM is an honest person."
Ghiasuddin met the Punjab CM for the third time this year and the second time this month.
Earlier this month, six PML-N Punjab Assembly members and one PPP parliamentarian met the Punjab chief minister to discuss the issues of their constituencies.
Of these six MPAs of the PML-N, five had earlier in March, along with another PML-N MPA held a meeting with the CM making the total number of MPAs meeting the CM, just this year, to seven.
The seven MPAs who have met the CM this year are Mian Jalel Ahmed Sharqpuri (PP-139 Sheikhupura-V), Mohammad Arshad (PP-244, Bahawalnagar), Chaudhry Ashraf Ali Ansari (PP-57, Gujranwala), Nishat Ahmed Daha (PP-206, Khanewal), Muhammad Abu Hafas Ghayasuddin (PP-47, Narowal), Azhar Abbas (PP-269, Muzaffargarh) and Mohammad Faisal Khan Niazi (PP-209, Khanewal) from PML-N.
Of these, seven MPAs Mian Jalel Ahmed Sharqpuri (PP-139 Sheikhupura-V) and Mohammad Arshad (PP-244, Bahawalnagar) have only met CM once while apart from Ghiasuddin, the above stated four MPAs have met the CM twice.
The PML-N taking stern action against its first batch of six MPAs who had met the CM in March, issued them show-cause notices. And for not giving satisfactory answers, the Punjab Advisory Committee decided to move a reference against Nishat Ahmed Daha, Abu Hafas Ghiasuddin and Ashraf Ansari while the remaining three were called before a disciplinary committee.
COMMENTS
Comments are moderated and generally will be posted if they are on-topic and not abusive.
For more information, please see our Comments FAQ