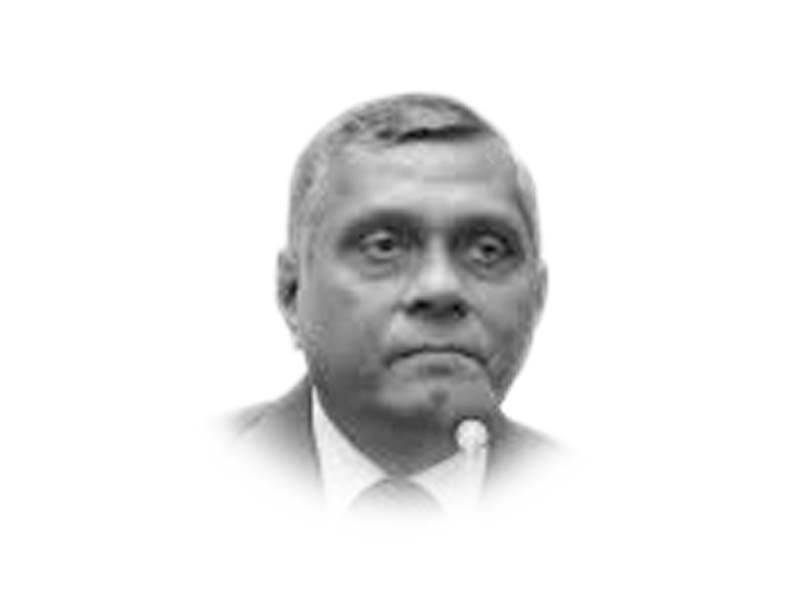 ---
On July 1, in Sopore, a town in Indian Occupied Kashmir (IOK), security forces dragged 65-year-old Bashir Ahmed Khan from his car and killed him in front of his three-year-old grandson. The picture of the toddler sitting on his grandfather's chest enraged Kashmiris who accused the Indian security forces of killing an unarmed Khan and staging crossfire between the militants and security forces.
Stephane Dujarric, the spokesperson for UN Secretary-General Antonio Guterres, in a press briefing on July 2, condemned the killing of unarmed civilians in Sopore and stated that those responsible for such an act must be made accountable. Despite voices being raised to express their shock and anger over the incident, the international community remained mum. Taking advantage of the Covid-19 pandemic and the indifference of the world, the Indian state has accelerated its efforts to practically grab Jammu and Kashmir (J&K) by giving 30,000 domicile certificates mostly to non-Muslim residents.
Almost a year has passed since India ended the special status of J&K as was ensured in Article 370 and 35(A) of the Indian Constitution and took back-to-back measures to inundate the Muslim majority valley with non-Muslims so as to transform its demographic status. Expressing his alarm and rejection of Indian moves to establish non-Muslim settlements in Kashmir, Mirwaiz Umer Farooq, the Chairman of the Awami Action Committee and a key figure of the All Parties' Hurriyat Conference (APHC), asked the valley's residents not to sell their property to outsiders as it would enable the Indian state to transform the Muslim majority into a minority.
In retrospect, about a hundred years ago, when Palestine was given to Britain under a system mandated by the League of Nations, an influx of Jews began and they started buying property from Arab residents. Those who refused to sell their properties faced Jewish occupation with the connivance of British authorities. Muslim Kashmiris are mindful of the reality of Palestine that how the Jewish population in that former Ottoman territory, which had only 7% population at the time of the Balfour Declaration 1917, surged to 30% within two decades. There are approximately eight million Muslim Kashmiris in IOK and if New Delhi is able to fully implement its domicile policy and plan to establish non-Muslim settlements, it expects to transform the Muslim majority into a minority in 15 years' time.
India's limitless tyranny in IOK will not end after the cold-blooded murder of Bashir Ahmed Khan in Sopore. It will further augment with the passage of time because except for Pakistan's firm stance against New Delhi's brutal and cruel actions in IOK, there is silence elsewhere. Although, India is bogged down in its confrontation with China in Ladakh, it is using all opportunities to strengthen its physical and political control after its illegal acts of August 5, 2019.
Even if Syed Ali Shah Geelani, a veteran Kashmiri leader, is determined to sustain struggle against Indian occupation of J&K, the dilemma for the Kashmiri Muslims becomes acute because of three main reasons, as follows:
First, since August 5 when India abrogated the special status of J&K, there is no letup in atrocities and brutalities unleashed by the Indian security forces on unarmed Kashmiris. The world experienced a lockdown because of a pandemic this year, but the Kashmiris, particularly those living in the valley, are facing lockdown depriving them of connectivity and freedom of movement since last August. Brutal and humiliating siege and search operations conducted by the Indian security forces led to forced disappearances particularly of Kashmiri youths, arrests and dishonouring of Kashmiri women. Even some news coverage in the mainstream international media like The New York Times and CNN exposing Indian atrocities in IOK has failed to have an impact on the mindset of the Indian state. The Indian print and electronic media is selective and only gives coverage to the official statement of the Indian state in which it rejected the allegation that Khan was killed by the security forces and projected the false notion that he was killed in crossfire.
Second, it is out of frustration, anger and vengeance that the Indian forces are targeting Muslim Kashmiris because despite their months of repressive and brutal actions they have failed to subdue their resistance in the valley. If Kashmiri Muslims are fighting for their survival and are charged with faith and courage, Indian forces are devoid of conviction and devotion. As an occupant army, they lack any ownership with J&K and are told by their superiors that they only need land and not people. As a result, the morale of the Indian army is down as they are fighting a war they cannot win.
Third, the dilemma of Kashmiri Muslims is also related to Pakistan, their main supporter over their right to self-determination. But Kashmiris living in IOK are perplexed because of Pakistan's domestic issues, particularly of political polarisation, bad governance and sliding economy. Had Pakistan been internally stable, it would have been a source of great help for Kashmiris. Furthermore, for many Kashmiris the track record of Pakistan in accomplishing its age-old ambition of self-determination of J&K is marred with failures, starting from the 1948 war on Kashmir to the Operation Gibraltar which was launched during the summer of 1965 and the Kargil misadventure of 1999. Furthermore, the disintegration of Pakistan in 1971 and emergence of India as a dominant power in South Asia also led to pessimism and demoralisation among Kashmiri Muslims.
In this scenario, India's limitless tyranny in IOK gets an impetus because of Pakistan's inability to render practical support for the Kashmiri struggle for emancipation. The complicated nature of the Kashmiri conflict is another issue because for any final settlement of Kashmir, realities like the non-Muslim majority in Jammu and Ladakh and the Muslim majority in the valley, Azad Kashmir and Gilgit-Baltistan cannot be overlooked. So far Pakistan has been able to expose Indian atrocities in IOK before the UN, OIC, European parliament and other international forums. But when reports about fake licences issued to pilots in Pakistan and other news items related to its bad governance reach world capitals, it has a negative reflection on the support which is needed for the beleaguered Muslim community of IOK to get themselves emancipated from the clutches of Indian occupation.
Published in The Express Tribune, July 10th, 2020.
Like Opinion & Editorial on Facebook, follow @ETOpEd on Twitter to receive all updates on all our daily pieces.