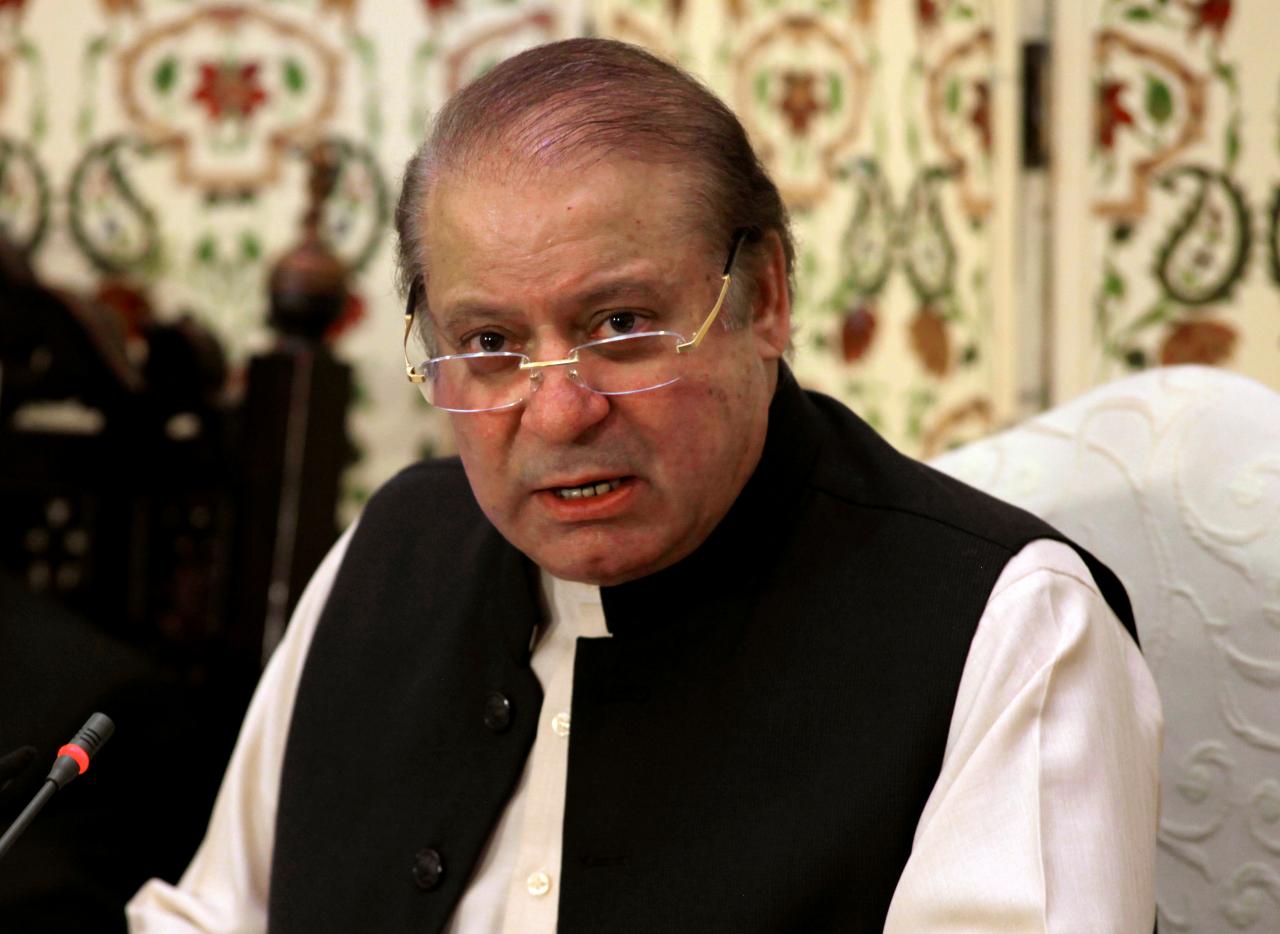 ---
ISLAMABAD:
An accountability court has started the process to declare former prime minister Nawaz Sharif a "proclaimed offender" while sending to the National Accountability Bureau (NAB) – the top graft buster – bailable arrest warrants for former president Asif Ali Zardari in Toshakhana case.
Islamabad Accountability Court-III Judge Asghar Khan issued these orders on Tuesday during hearing of the NAB reference that accuses Nawaz and Zardari of bending rules of Toshakhana – the official gift depository –for their personal benefit.
Former prime minister Yousuf Raza Gillani, who belong to the PPP, is also an accused in the case. According to an APP report, the court started proceedings to declare Nawaz a proclaimed offender "due to his continuous absence".
Former premier Nawaz , who was serving a seven-year jail term after his conviction in a graft case in December 2018, was granted interim bail in October 2018 in view of a debilitating health condition and was later also granted rare permission to fly to London to get medical treatment on November 17, 2019
Nawaz Sharif has been in London since November, 2019 despite the Punjab government April order to immediately surrender to authorities and complete his jail term.
The court on Tuesday announced to put up an advertisement for Nawaz's summons in the court premises. It gave the PML-N supreme leader one last chance, ordering him to appear before the court on August 17 to face the reference.
The judge also sent arrest warrants for Zardari, who is also reportedly ill, to NAB along with bail bonds of Rs50,000. The PPP co-chairman was asked to present before the court Rs50,000 surety bonds and a guarantor. If he fails to do so, he will be arrested, the order said.
The accountability court issued bailable arrest warrant of Zardari on June 30 over his failure to appear before the court despite summonses. Judge Ali had rejected Zardari's request seeking exemption from the hearings of the case.
At a previous hearing, the court had issued a non-bailable arrest warrant for Nawaz and directed the Foreign Office to implement the arrest orders through Pakistan consulate in the United Kingdom.
NAB, in a document, had earlier stated that the evidence collected during the course of inquiry and investigation established that Gillani had, in order to extend the illegal benefit to Zardari and Nawaz, illegally allowed the retention of vehicles gifted to them by different foreign states and dignitaries.
The document maintained that the vehicles at that time belonged to the central pool of cars of the Cabinet Division. Both the former premiers – Gillani and Nawaz – through dishonest and illegal means for their personal benefit and interest, relaxed the procedure of Toshakhana.
NAB alleged that they retained these vehicles against a nominal payment of 15% of their total value.
COMMENTS
Comments are moderated and generally will be posted if they are on-topic and not abusive.
For more information, please see our Comments FAQ