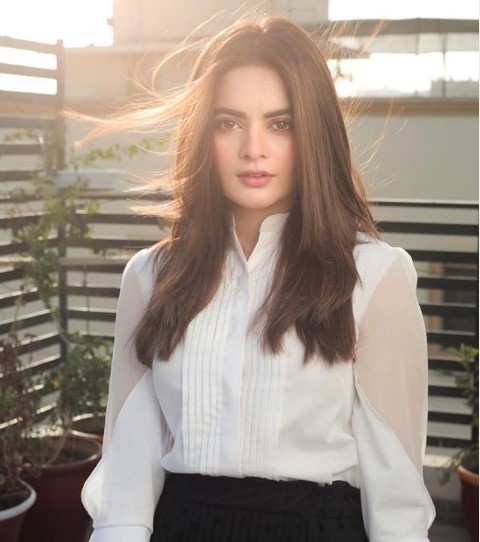 ---
Actor Minal Khan and singer Aima Baig recently held a live session on Instagram. Among the topics the two touched upon was the former potentially taking after her twin sister Aiman and finally tying the knot.
Aima asked Minal when she plans on starting a family of her own. "Aiman has already given us Amal (her daughter). Now when will Minal get married?" the singer asked. To this, the Hassad actor responded by saying that unlike her sister, she is yet to find a guy like actor Muneeb Butt. "Let me tell you this: Marriages don't happen alone. Aiman found a great guy in Muneeb. She immediately got married to him," Minal said.
Adding on, the starlet pointed out how men like Muneeb aren't always available. "Now guys like Muneeb can't be found everywhere? I will have to find a guy," she exclaimed.
Aima then went on to interject how Muneeb is 'nice and respectful,' recounting the time both of them had a shoot together. Minal talked about how more than finding the right guy she herself needs to be ready to make the commitment.
"When I agree to it, I will get married and have a child," she said, clarifying that she had no such plans for the next three to four years immediately after. "I think I am too young to get married," she said.
Among other things, Minal spoke of the bond between herself and her niece. "I think Aiman has given me a child after getting married. Amal is my daughter," she stated.
Have something to add to the story? Share in the comments below.