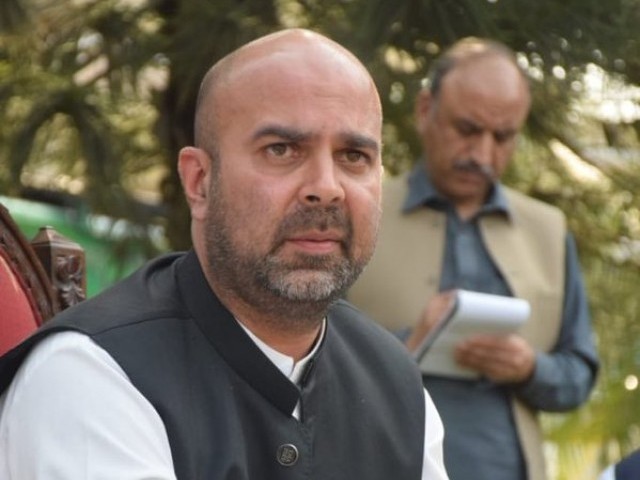 ---
PESHAWAR:
Khyber-Pakhtunkhwa Finance Minister Taimur Saleem Khan Jhagra on Wednesday said that despite having been facing economic issues amid the Covid-19 pandemic, which has challenged the global economy, the provincial government never compromised on developmental budget.
The pandemic has caused economic crisis around the world and it was challenging to be on track for the fiscal year 2020-21 but the government accepted the challenge, he said, adding that the budget was "better in all aspects and being lauded".
The miknister also said that the Covid-19 affected the spending of the government since April. It will be ensured that the funds are released ideally by the 3rd quarter, he said. "Whatever reduction is there, we will keep the house informed,"
"Our budget has been on top compared to the rest of the provinces in terms of allocations for development, per capita development spending, health sector, per capita health spending and reform agenda," Jhagra told The Express Tribune. The health budget has been increasing by 43% in the province on an annual basis, which is unprecedented, he said.
The finance minister also said that 15 new hospitals were built during last five years, 3,500 beds added to the existing facilities where health sector took a new direction under the Medical Institution Act. "2,000 health professionals were recruited to fight the coronavirus pandemic while 18,000 health professionals were registered under the Locum scheme."
He added: "We need to spend more on education sector including management and teaching staff since they were directly related to service delivery and promotion of education," The recruitment was being done on merit without any political influence, he said.
According to the minister, besides setting up 500 community schools in the province, the government was working with the private sector for improving and strengthening poor performance schools and launching a second shift on those school with better performance.
"What happens is, the schools are constructed, the capital cost is incurred but the cost of staff and equipment to run it gets delayed," he said, adding that all the districts were treated equally including constituencies of the opposition members and every district got its due share in the annual development programme.
He went on to say that more development budget was spent in K-P compared to other provinces while denying that it had lapsed. "No female lawmaker approached us regarding any plan or suggestion related to the welfare of women."
Jhagra further said that revenue shortfall was not because of Khyber-Pakhtunkhwa Revenue Authority (KPRA) but because of federal transfers due to Covid-19 and NHP shortfall.