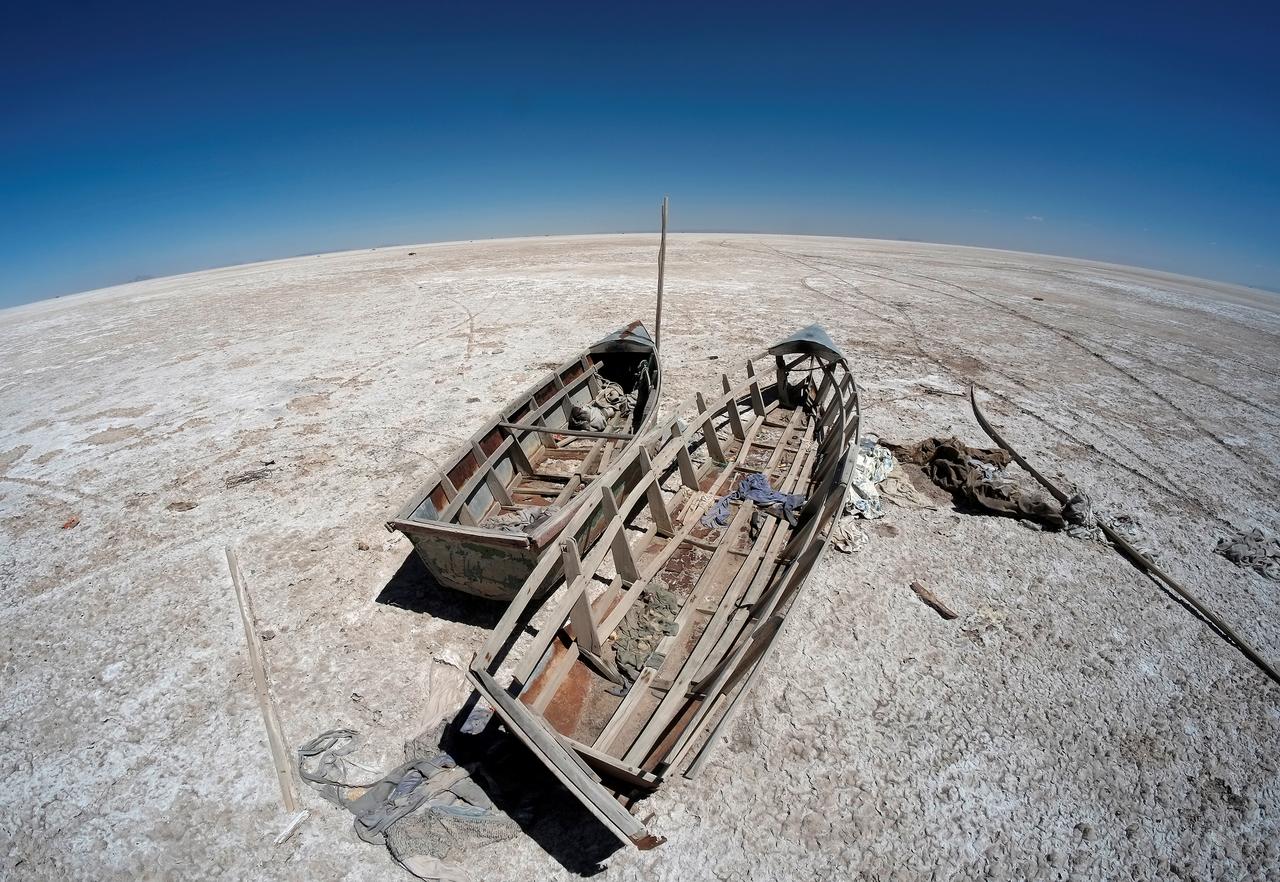 ---
KARACHI: How do people get displaced as cities develop into sprawling conurbations - especially against the backdrop of climate change and a global pandemic?

The Karachi Urban Lab (KUL) at the Institute of Business Administration, Karachi, launched the Climate Change and Urban Violence Network (CCUVN) through a three-day digital workshop titled "Climate Change, Cities and Violence in Time of Covid-19: Perspectives from South Asia."

Aiming to bring forth research on urbanisation, displacement, violence and climate change from across Latin America, Africa and South Asia, the workshop was hosted by IBA professor and KUL director Dr Nausheen Anwar, along with Dr Gulnaz Anjum, another professor at the varsity.

The first day of the workshop centred around "Gender, Climate Change & Violence", and flowed into a discussion on "Cities, Climate Change, Displacement & Development" on Thursday, which covered case studies from Lahore, Colombo and New Delhi.

On the panel was Centre for Migration Research and Development chairperson Dr Danesh Jayatilaka, who discussed his research on underserved communities in Colombo and the issues of relocating and resettling them in the city.

As one of the fastest developing cities in South Asia, the city houses a large population of migrants who have relocated for work, education or marriage and face various issues including violence against women and girls. Due to developmental projects, many have been resettled and compensated as the government and developers work to minimise the effects of displacement.

In contrast, Fatima Tassadiq, a doctoral candidate at the University of Pennsylvania, spoke of urbicide or "urban destruction that occurs through the confluence of capitalist development, structural impoverishment and socioeconomic disparaties" as she discussed her research on Kapoorthala House in Old Anarkali, Lahore. The residents were evicted by the Lahore Development Authority (LDA) with only a day's notice as it prepared the area for the construction of the Orange Line.

While compensation was provided, the overall economic and emotional loss of the neighbourhood was far greater. Residents suffered with higher housing costs and loss of income and safety as the "muhalla" (neighbourhood) broke apart and informal workers like street vendors had to look for alternate locations for business.

Speaking on informal labour, Rashee Mehra, from the Indian Institute for Human Settlements, discussed the faultlines in New Delhi's urban planning system that had been exposed by Covid-19. Thousands of migrant workers without any proof of residence in Delhi were left without social, health and food security following the strict lockdown in India. Many decided to walk back to their villages due to a lack of faith in the government's relief efforts.

Meanwhile, civil society organisations and activists worked with the city government to locate and provide rations to those living in slums.

The panel concluded while summarising the struggles of urban dwellers in South Asian countries as the region develops amidst capitalist development and systematic inefficiencies.

Published in The Express Tribune, June 26th, 2020.
COMMENTS
Comments are moderated and generally will be posted if they are on-topic and not abusive.
For more information, please see our Comments FAQ