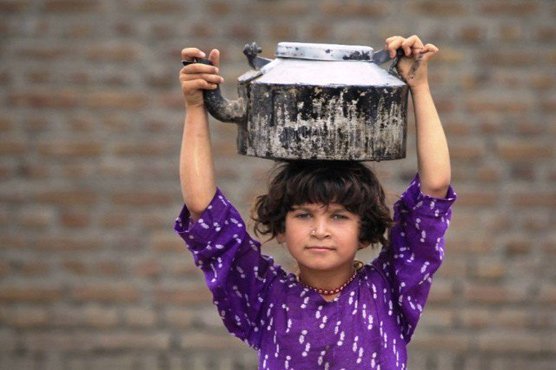 ---
KARACHI: With global warming threatening an increase in natural disasters and devastations, a rise in gender-based violence remains a tipping point for social unrest.

It is also a topic overlooked in the corridors of power.

Panelists at a workshop organised by the Institute of Business Administration (IBA), Karachi Urban Lab, University of Nottingham and Global Challenges Research Fund (GCRF) on Wednesday discussed the impact of climate change on gender, violence and social divides, as well as the role of deep-rooted patriarchy in heightening the impact on women and girls.

Referencing her research on how climate change and water management impact society in Bangladesh, Dr Farhana Sultana underscored the burden on women. "In the South, women and girls are tasked with fetching for the families. Prolonged drought due to global warming means the trips are more frequent."

Pointing out that these long journeys leave women and girls vulnerable to harassment and assault, she added that this also meant delays in household chores, with the inability to fulfil domestic responsibilities lead to a rise in domestic violence.

The professor added that the situation was worsening with the coronavirus pandemic. "You cannot practice sanitation if there is water scarcity."

She also highlighted how urban flooding created an apartheid situation in Dhaka, expressing her belief that the impact of climate change on gender-based violence (GBV) needed to be investigated to bring about policy changes.

Anthropologist Dr Nichola Khan, meanwhile, reflected on how gender hierarchies are naturalised. She pointed out how families preferred to marry off young girls instead of sending them to school. They then become young mothers and dependent on their husbands, making them vulnerable to domestic violence. Polygamy also plays a role in confining women, she added. Khan said it was essential to elevate minority voices to substantiate climate justice, adding that black and brown communities had been found to be more vulnerable to the pandemic.

Dr Imran S Khalid went on to underscore systemic reforms to contain urban flooding.

The discussion also reflected on how climate change persuaded men to migrate to urban areas, leaving behind vulnerable women and children to fend for themselves.




The panelists' arguments are supported by a recent report on Gender, Climate Change and Security by the United Nations which found that the global warming risks "disproportionately affect women and girls, who are key providers of food, water and energy, but have fewer resources with which to adapt to changing conditions."

The report added that the impacts of climate change are also "leading to important socio-economic shifts that are transforming traditional gender norms around economic activity, decision-making and leadership".

The report found that in urban Pakistan, women experience domestic violence for failing to manage households with depleting water supplies due to climate change. "In some cases, water and energy shortages that have been exacerbated by climate change have been associated with the mobilisation of men into criminal groups," states the report.


"Pakistan's deeply embedded patriarchal norms – at all levels of society and institutions – influence how men and women perceive and experience climate change impacts within the current security landscape."

The UN research found that men and women are increasingly unable to live up to their prescribed gender roles which is resulting in domestic or communal violence.



"Damages incurred from extreme flooding have been found to keep men – who are typically daily wage or contract workers – at home, resulting in loss of income and preventing them from fulfil- ling their prescribed roles as breadwinners," said the UN report. It found both women and men to experience anxieties and frustrations associated with "lack of fulfilment of their socialized responsibilities" that may lead to domestic violence.





"Women narrated experiences of tending to sick children with no resources and of disappointing their husbands or other men in the household."

Women told UN researchers that they experienced "physical forms of domestic violence for either failing to manage the existing water in the house, or for breaking norms around women's mobility by venturing out to secure new sources".




Published in The Express Tribune, June 25th, 2020.