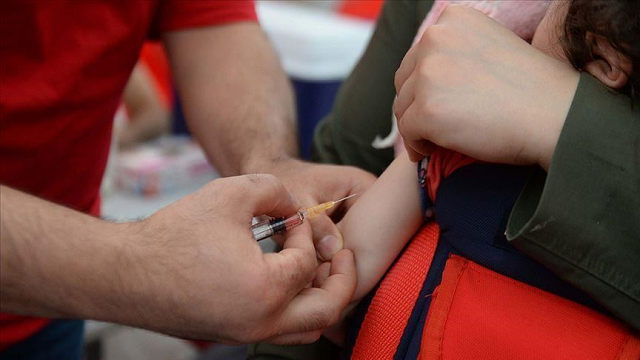 ---
PESHAWAR: A 12-day inoculation drive was launched on Tuesday in the newly merged tribal districts and sub-divisions of the province to control 10 preventable diseases amongst children.

The enhanced outreach activity (EOA) was launched by the Expanded Programme on Immunization (EPI), Health Services Directorate of the merged areas in collaboration with the World Health Organization (WHO).

The campaign aims to increase coverage of routine immunisation and control the 10 preventable diseases amongst children, including childhood tuberculosis (TB), polio, diarrhoea, pneumonia, pertussis (whooping cough), tetanus, hepatitis-B, meningitis, diphtheria and measles.

Merged Areas Health Services Director Dr Niaz Afridi said that the outbreaks can only be controlled through a comprehensive strategy based on extensive outreach to cover all defaulters and zero-dose children (those who have never been vaccinated).

Afridi said that all available resources will be utilised to provide better health facilities to residents of the merged areas at their doorstep.

He urged the parents to cooperate with EPI teams and vaccinate their children against these preventable diseases for which high-quality vaccines have been provided for free.

Earlier, EPI Programme Manager Dr Hafeezullah in South Waziristan formally launched the campaign. He visited various EPI centres and monitored EOA sessions being executed in remote areas of the district.

Published in The Express Tribune, June 24th, 2020.