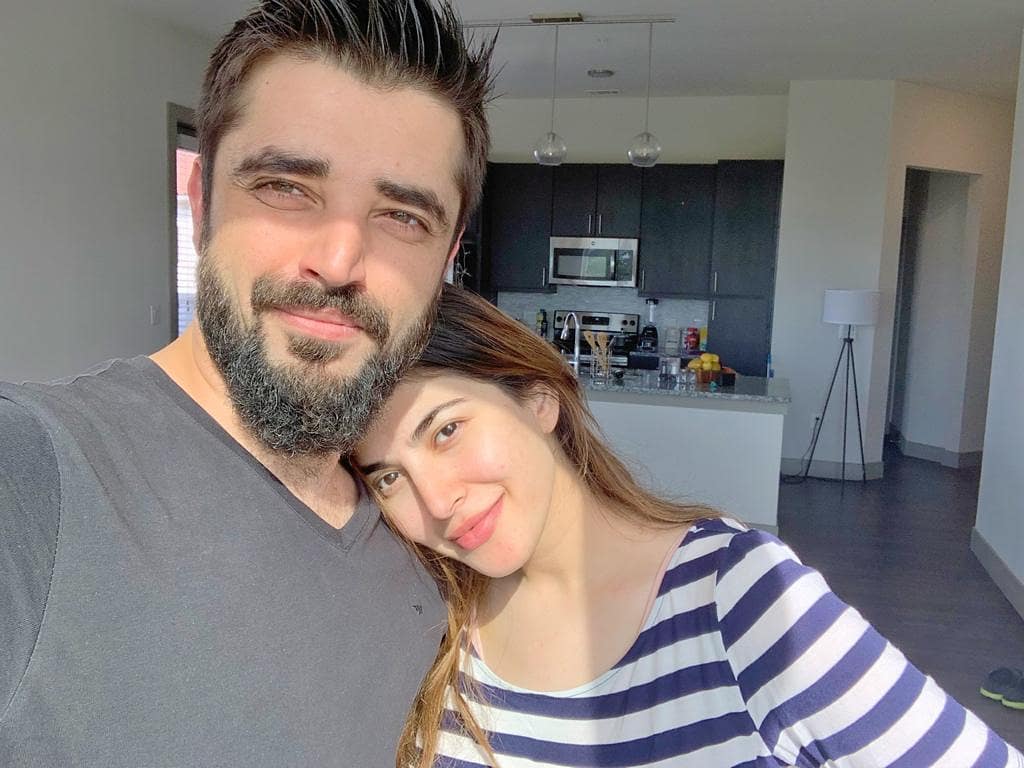 ---
Former actor and a widely beloved Alif star Hamza Ali Abbasi celebrated his 36th birthday on Tuesday with his wife, Naimal Khawar, who showered him some extra love on his special day.

Easily one of the most popular celebrity couples, Naimal and Hamza's social media is a testament to their love for each other – the two never tire of expressing it via loved up captions and cute selfies. Thus, on the eve of Hamza's birthday, Naimal took to Instagram to pen a small ode to her husband.




"A man with a heart of gold, filled with so much purity," she wrote, referring to the actor/activist. The caption was accompanied by a photograph of Hamza with a gorgeous sunset in the background. "Thank you for lighting up my world every day. Happy birthday, my love," she added.

Naimal, a former actor herself, now fully practices her art – painting and calligraphy being her forte. Earlier, Hamza had shared an adorable throwback of the two lovebirds from before they got married. "We took this picture almost two years ago when I asked my artist friend for a painting and she made me this beautiful calligraphy," he wrote, sharing a picture of the two with a stunning calligraphy in hand.




"I had absolutely no idea that this friend of mine will become my wife and Allah's most precious gift to me. Thank you Allah for making me fall in love with this amazing and beautiful human being and thank you for making her love me back," he added, spilling affection for his wife of 10 months now.

Here's wishing Hamza a very happy birthday and the two a long and happy life together!

Have something to add to the story? Share it in the comments below